You may update Platform via the Web UI of your system given that you are on an active ProCARE support contract. If you are not on a support contract, you will need to reach out to your sales representative.
1. Be sure that your server is connected to the internet. If your server is does not have internet access you will need to schedule an update with our support team to manually install this update.
2. Allow all users to save their work. This update will take about 15-30 minutes.
3. Log into Platform as an admin from the server or any workstation that is connected to the ProMAX server.
4. Go to Settings --> Nodes and select the Check for Updates button at the bottom of the page. If there is an update available a link will appear below to download the update. You will need to input the admin password to authenticate and run the update.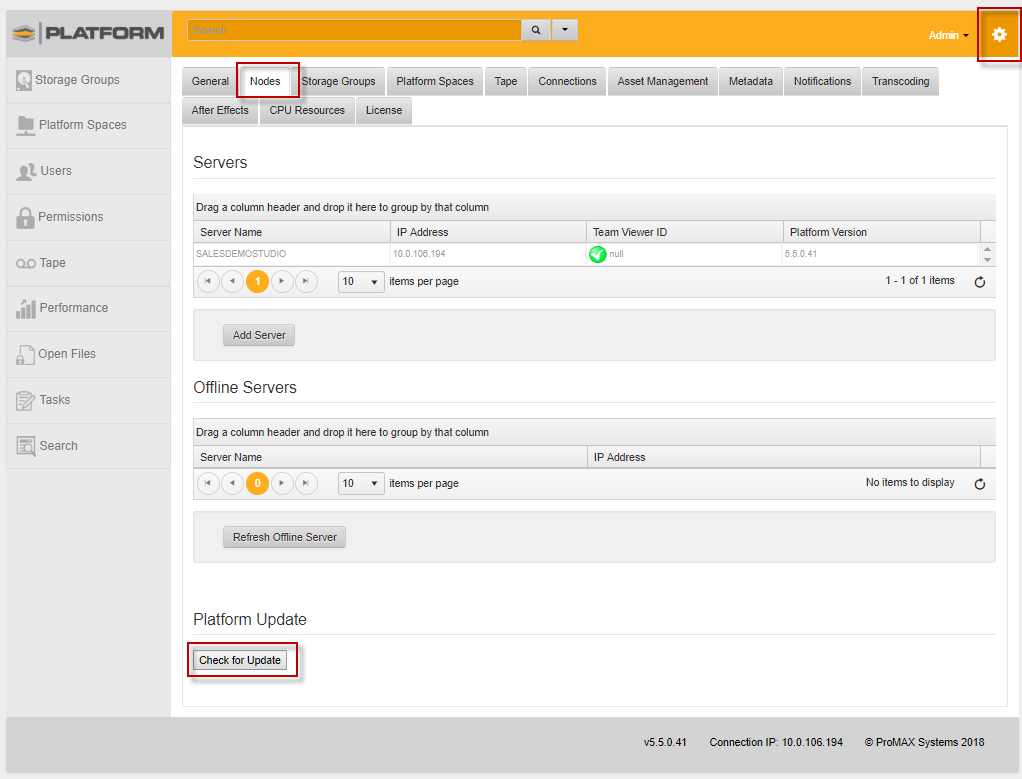 5. Once deployment is complete, the workstations will need to update their listeners.
For further assistance with the Listener, please take a look at this article here.
For further assistance with online updates, please take a look at this video here.