Direct access to server
1. Server must be on an active internet connection to the outside world (eg. Can reach websites from server). If the server does not, please skip to Remote access via workstation section.
2. Server must be logged in locally and not through an RDP (Remote Desktop Connection). If server does not have a monitor, mouse, and keyboard; RDP will need to remain open during the time a support tech will be on the server otherwise the connection will be cut from support.
This is what happens when RDP is minimized or turned off during troubleshooting.
-->https://support.promax.com/knowledge/black-screen
3. Teamviewer session must be running and ID must be supplied to support technician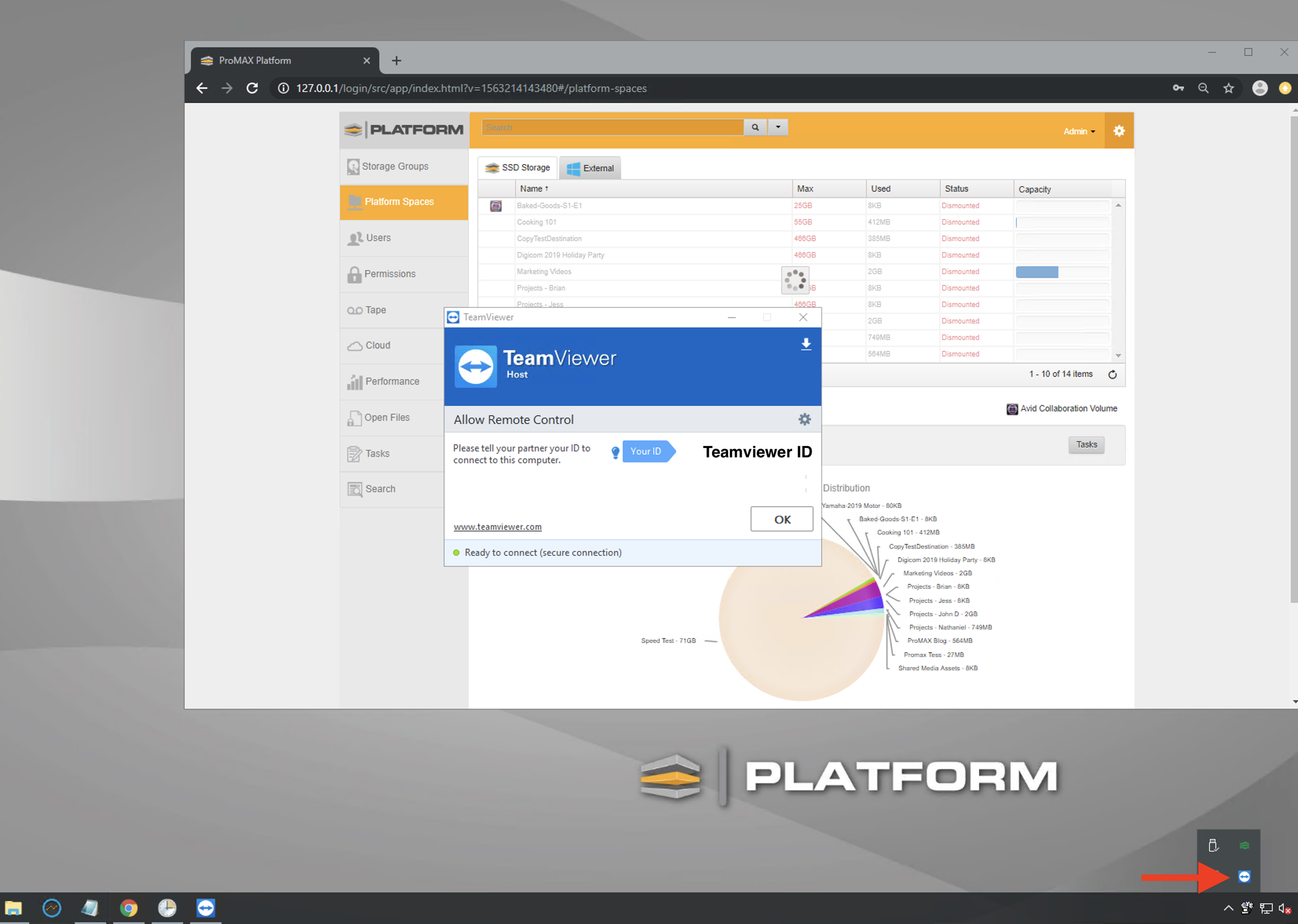 Teamviewer Installation
**We can now use version 15 and Host
1. Log into the server's Window OS.
2. Open FIle Explorer and navigate to 'C:\Program Files (x86)\ProMAX\ProMAX Platform Server Installer' and install Teamviewer_Host_setup. If there is another version installed, please uninstall the other version and install this one. Once installed and launched, you may give the support tech the ID. If this file is not available, please proceed to the next step.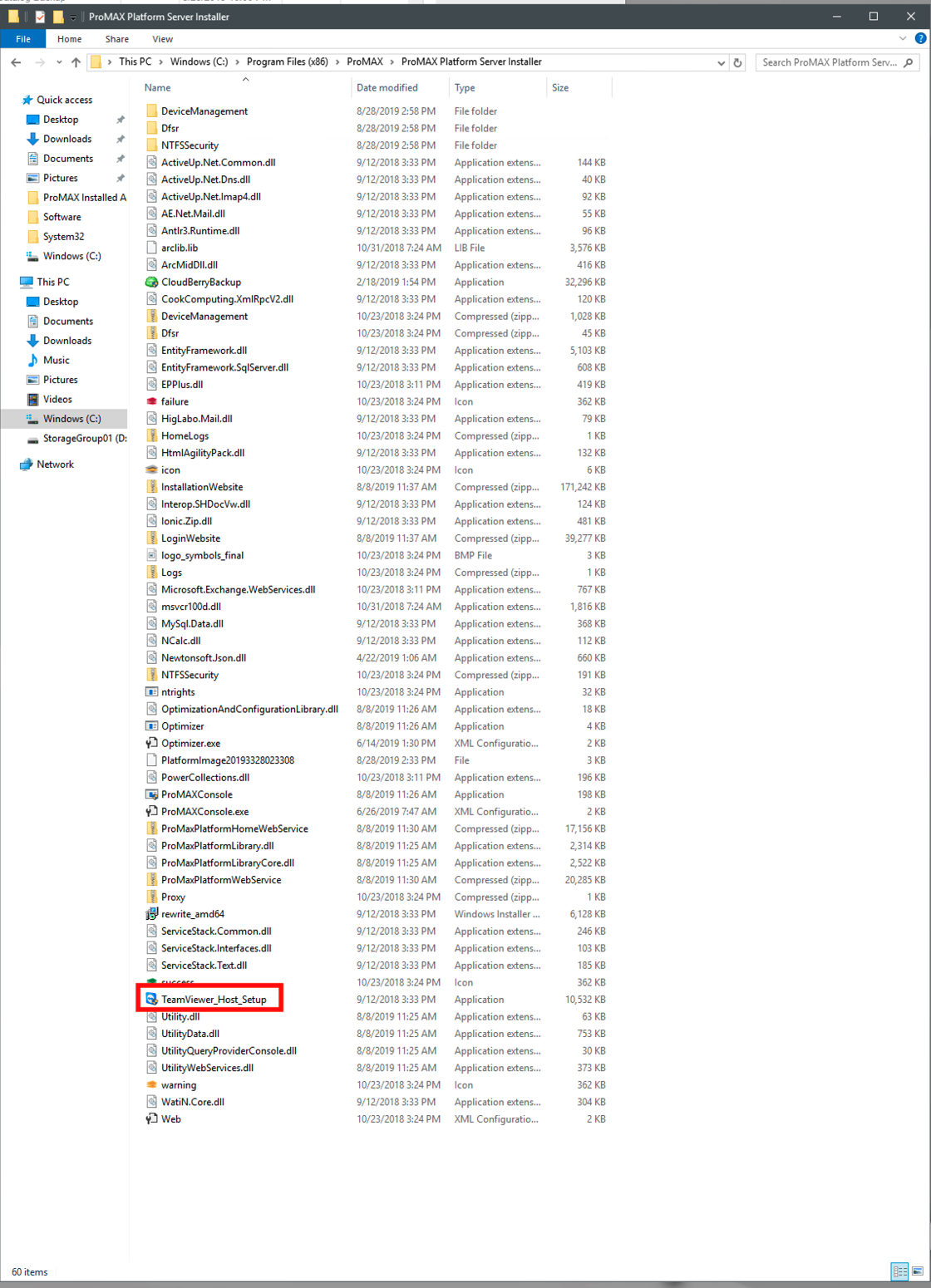 a.) Set password to be 'promax'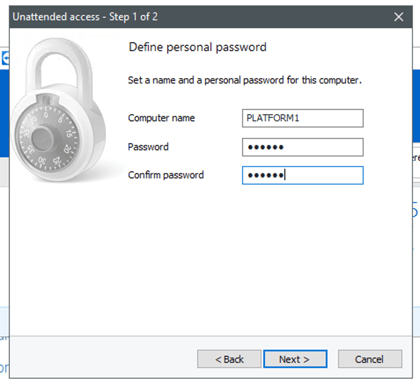 b.) Select I don't want to create a Teamviewer account now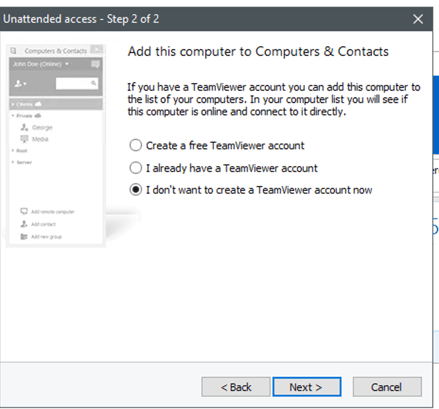 c.) Deactivate random password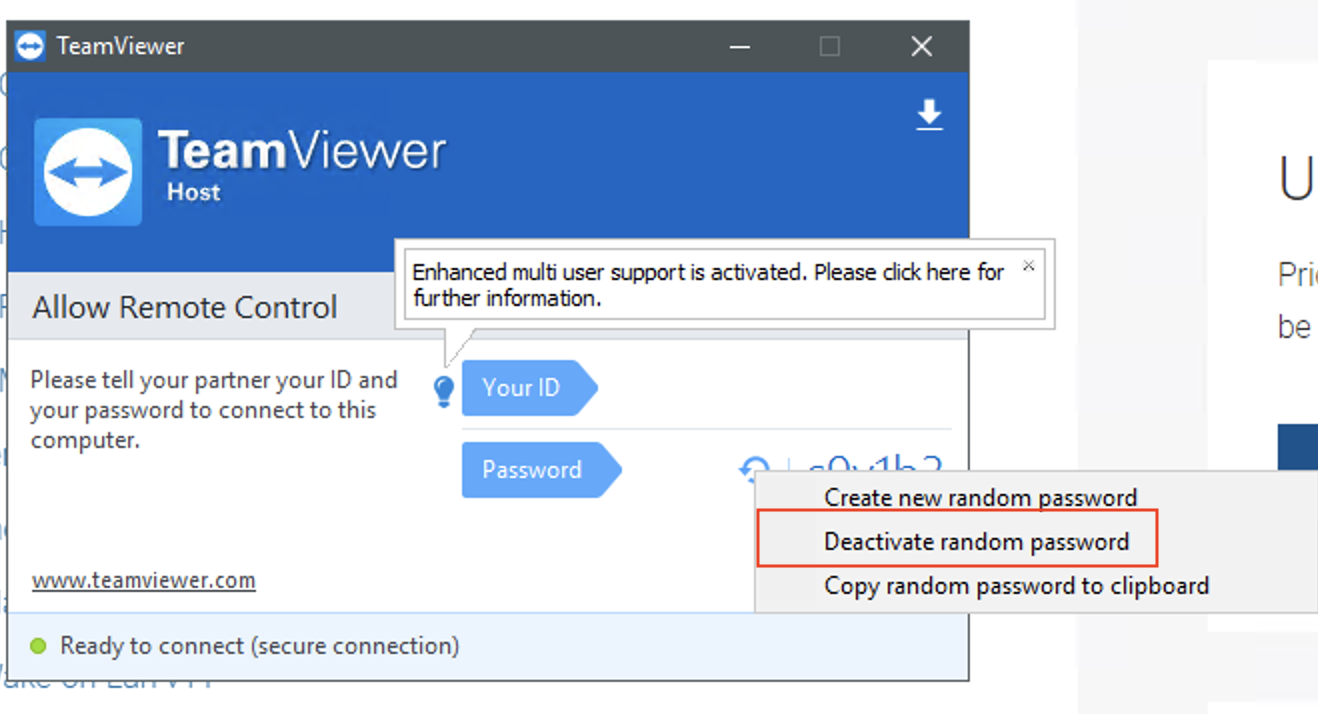 Remote access via workstation
1. If remote from an Apple workstation, you must have an Apple ID and download and install 'Microsoft Remote Desktop 10'.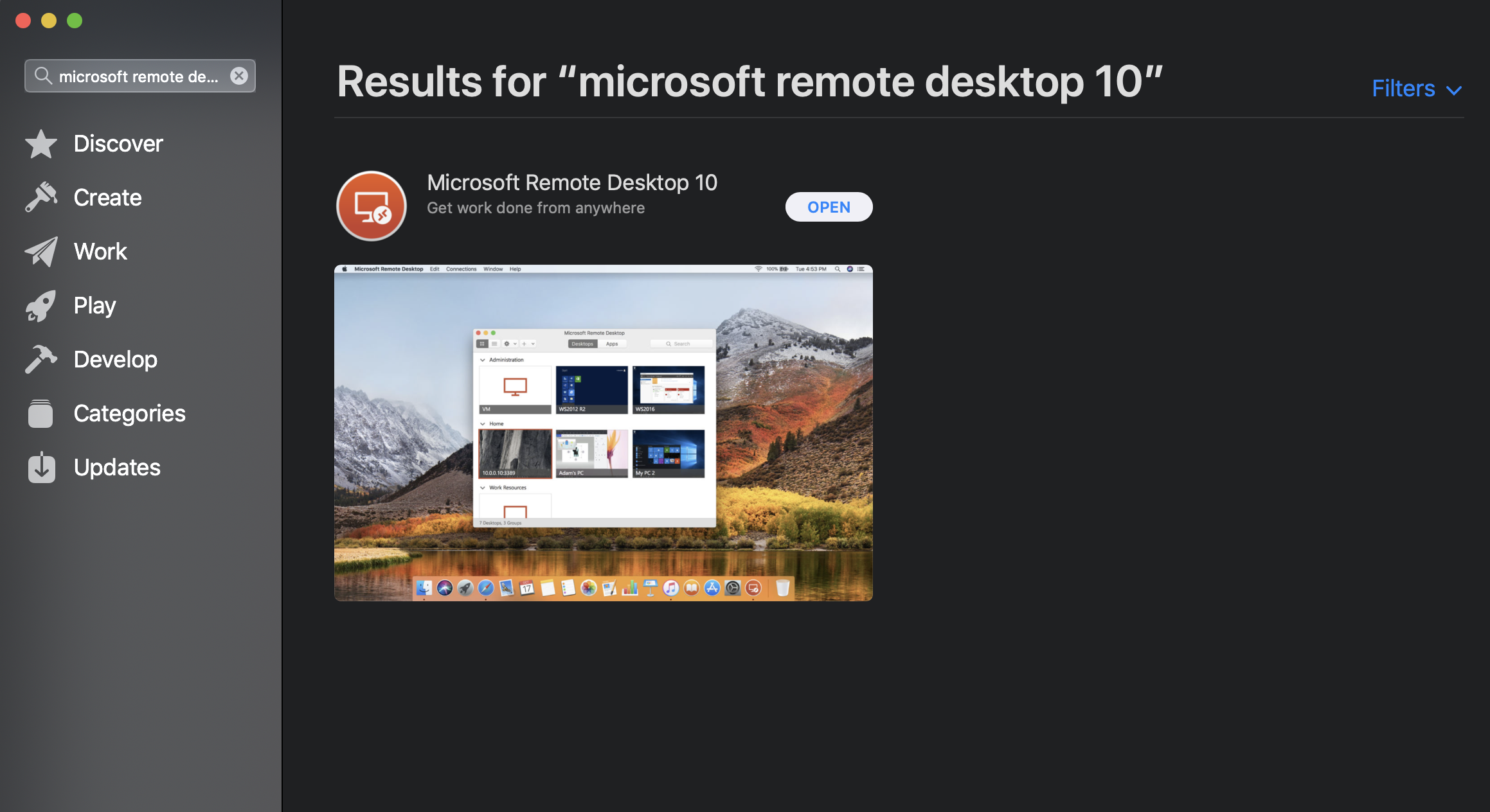 2. When a support technician attempts log in, there will be a prompt to allow the technician to connect.
3. Once connected, System preferences must be opened and navigated to Security & Privacy
4. Unlock the system lock and allow Teamviewer access.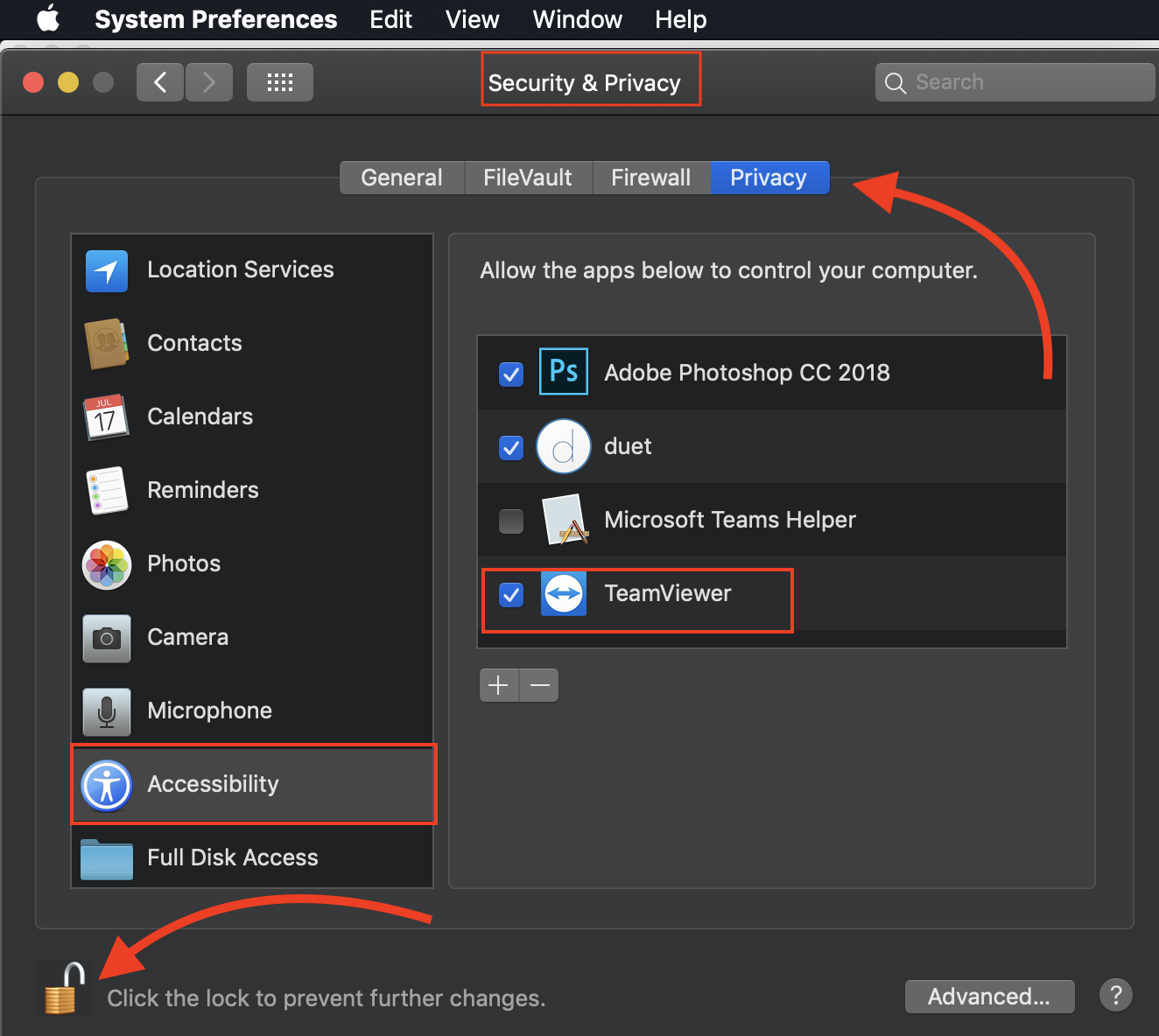 5. Support Tech will now take over. Please provide as much detail to the tech of the issue as possible.
Workstations
2. Install Teamviewer
3. Enable 'Screen Recording' when prompted. This is the only way we are able to see the screen otherwise the remote is big grey box for us.