1. Log into Platform
2. Navigate to admin/settings screen
3. Go to 'Nodes Tab'
4. Click 'Check for Update'
5. Click 'Click here to install update'
6. Enter Password
7. Log into Platform, Update Listener-
Time: 15-30 Min
Known Mac Bug: Some older versions may cause the update to stall at the download phase when started from a Mac. You may need to login to the Platform Server directly to initiate the update, to log in directly please follow steps here.
If you run into any issues open a ticket here.
DETAILED INFO
1. Be sure that your Platform Server is connected to the internet.
2. Save your work. This update will take about 15-30 minutes.
3. Log into Platform as an admin.
4. Go to Settings --> Nodes and select the Check for Updates button at the bottom of the page. If there is an update available a link will appear below to download the update. You will need to input the admin password to authenticate and run the update.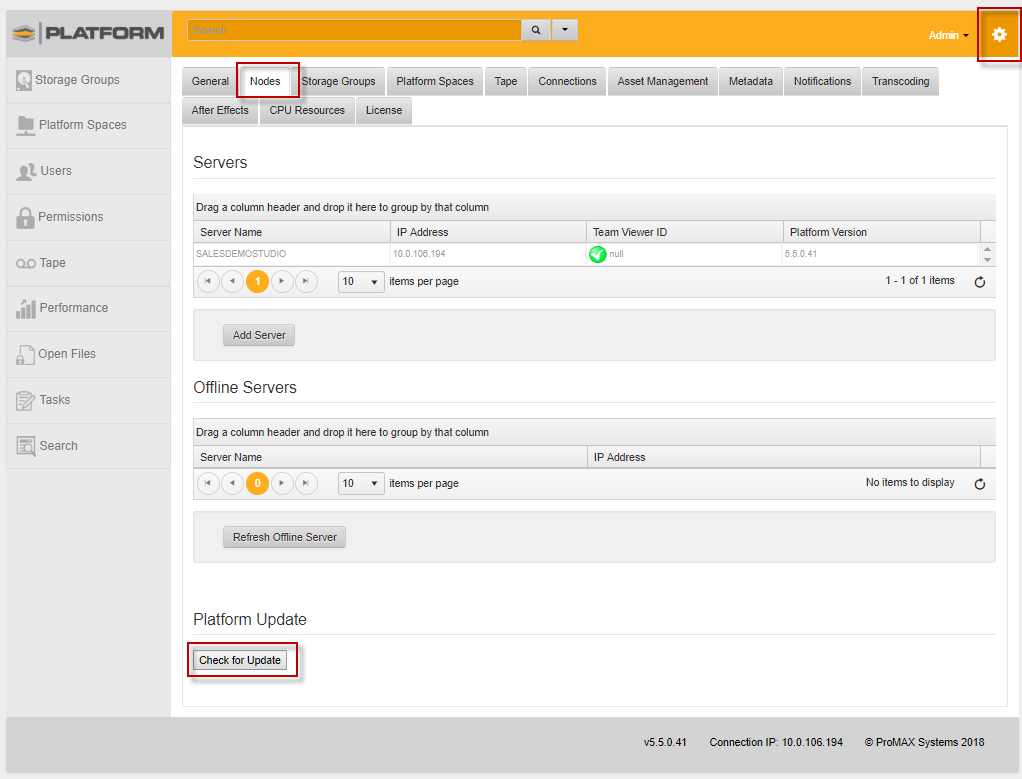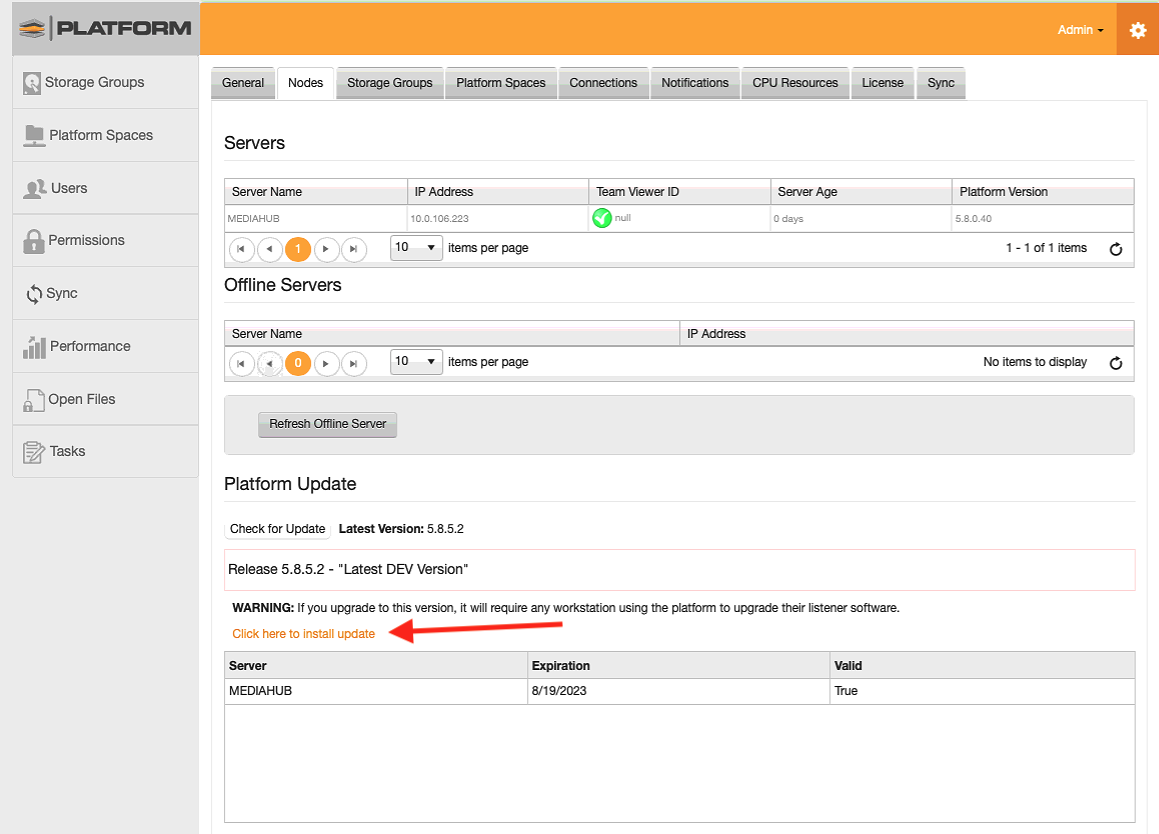 5. Once deployment is complete, the workstation will need to update the listener. Once you attempt to login to Platform again, the Listener download will prompt.
For help updating listener go here.
For further assistance with online updates, please take a look at this video here.