Thunderbolt Reseating:
1. Power down the server. Powering down is best by shutting down windows and allowing it turn off completely. If you do not know how to turn off your server, please go here.

2. Once the server is off, go ahead and unplug the power cables in the back of the unit.

3. Remove the lid of the server.
Online Server: You will need to remove the (4) screws on the top-front and possible thumbscrew in the back.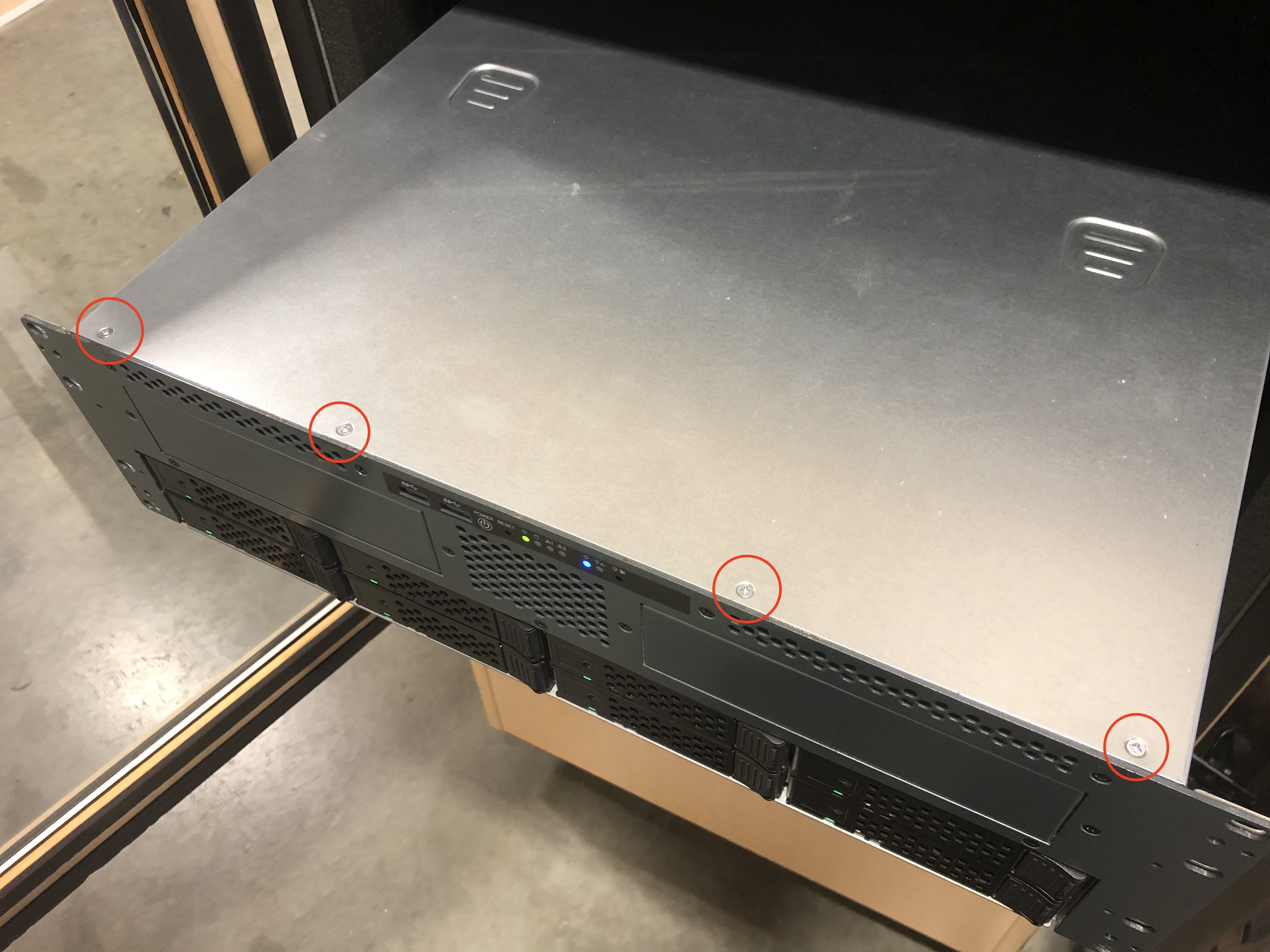 Studio: When facing the front of the server, the left door will need to be removed. There may be (2) screws and a thumb screw in the back. When removing the door, the fan is attached to the door and you will need to be careful of the cable going to the motherboard. If removed, remember to plug the cable back into the motherboard in the same location.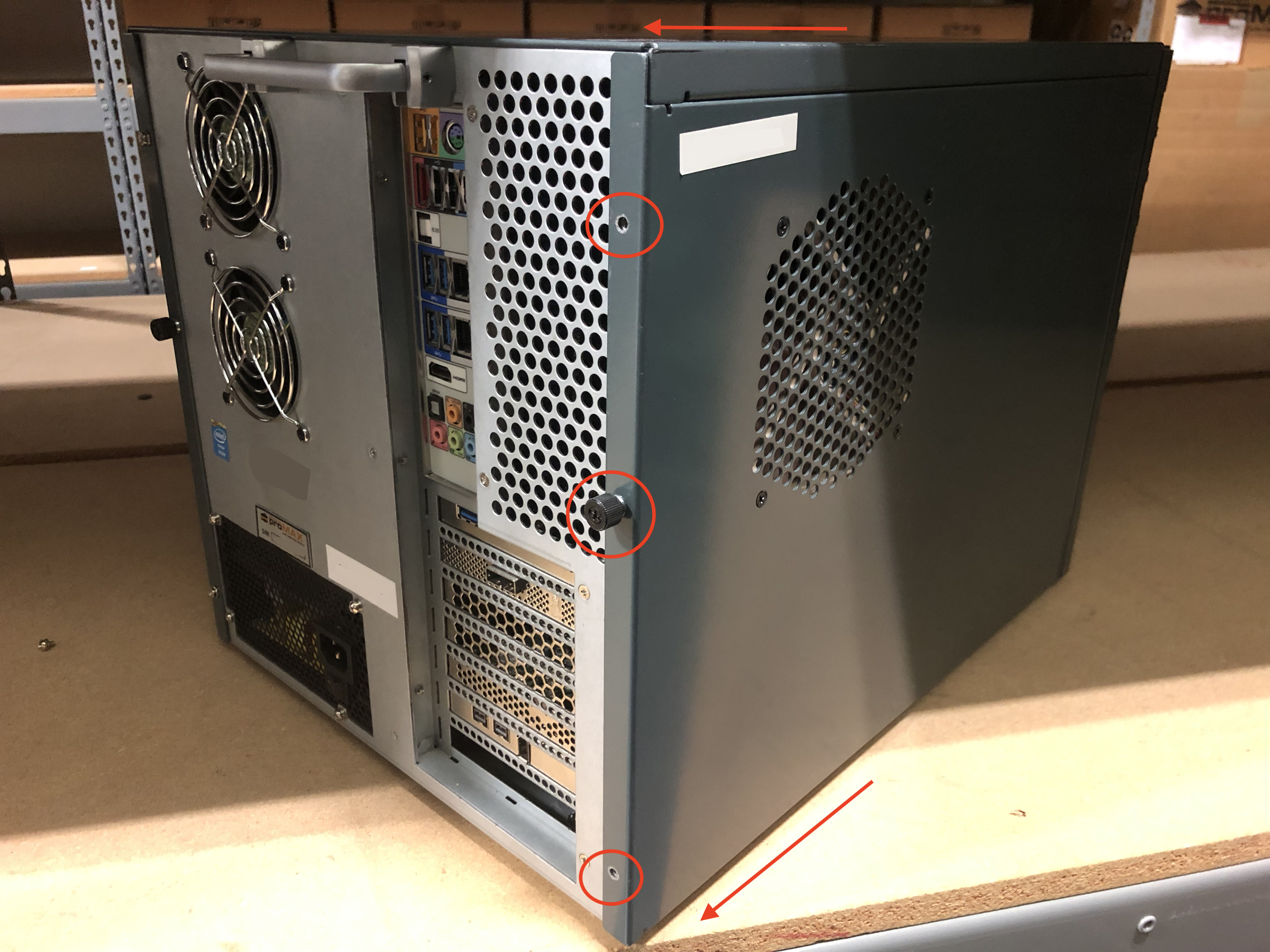 4. Once you locate the Thunderbolt card, you will need to remove it from the slots by removing the secure screw and pulling it out from the board. You will want to reseat the cable connected to the card on both ends as well during this process.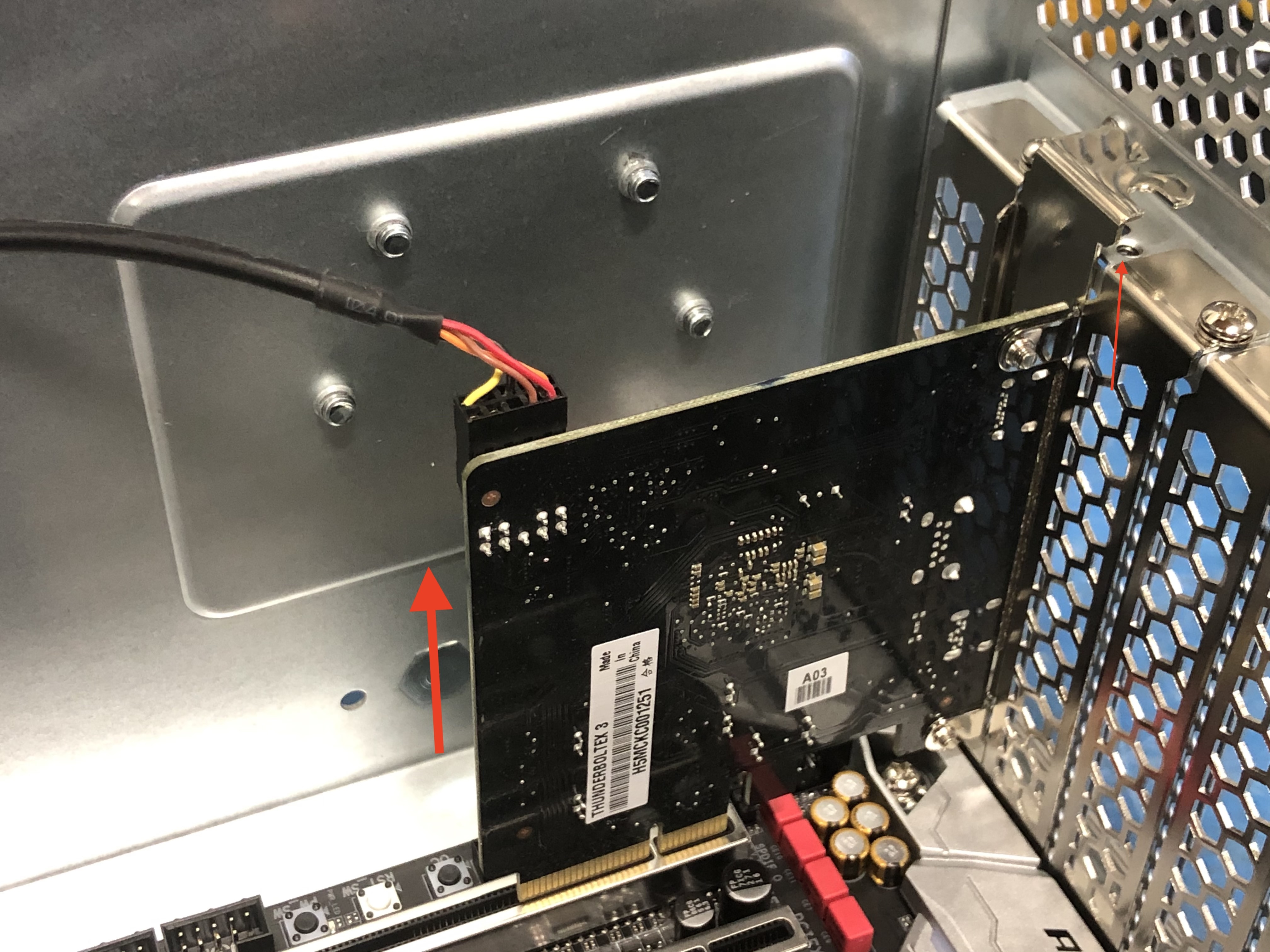 5. You will need the card to be out of the system for at least 5 minutes.

6. Once that is complete, you will need to put the card back into the system and put everything back together and have the Thunderbolt drive connected and on before powering on the system.

7. The server should be able to recognize the drive from there. If it does not, you may have to do this process one or two more times until it detects. Sometimes during this process, switching the card to another available slot may work as well.
Turning off Secure Boot:
We will need you or someone available to go into the system bios to turn off secure boot.

1.) When you reboot continuously hit the 'del' key on the keyboard as the unit is booting up.
​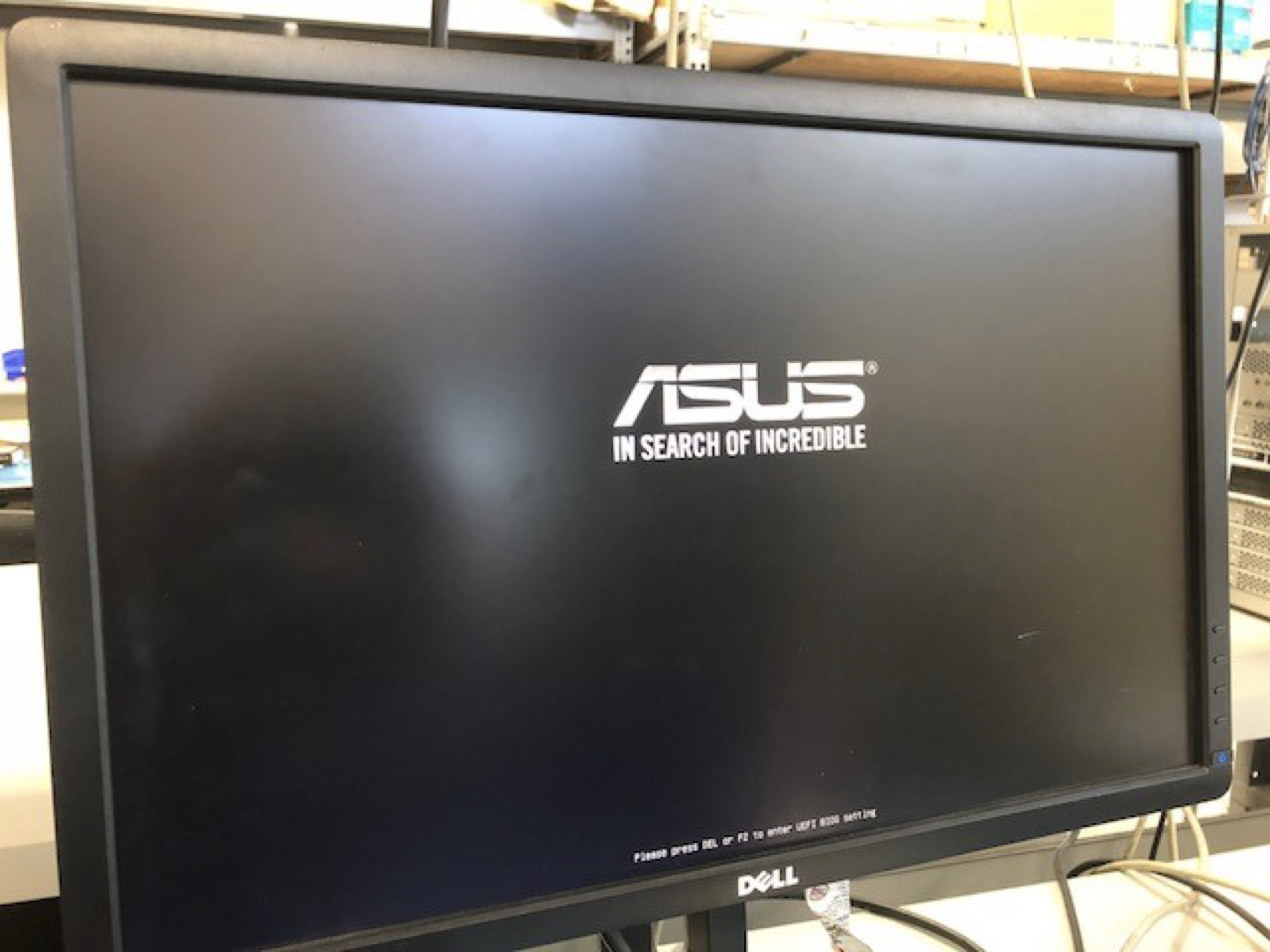 This may take a while as you will need to continue pressing the key through this screen as well.
​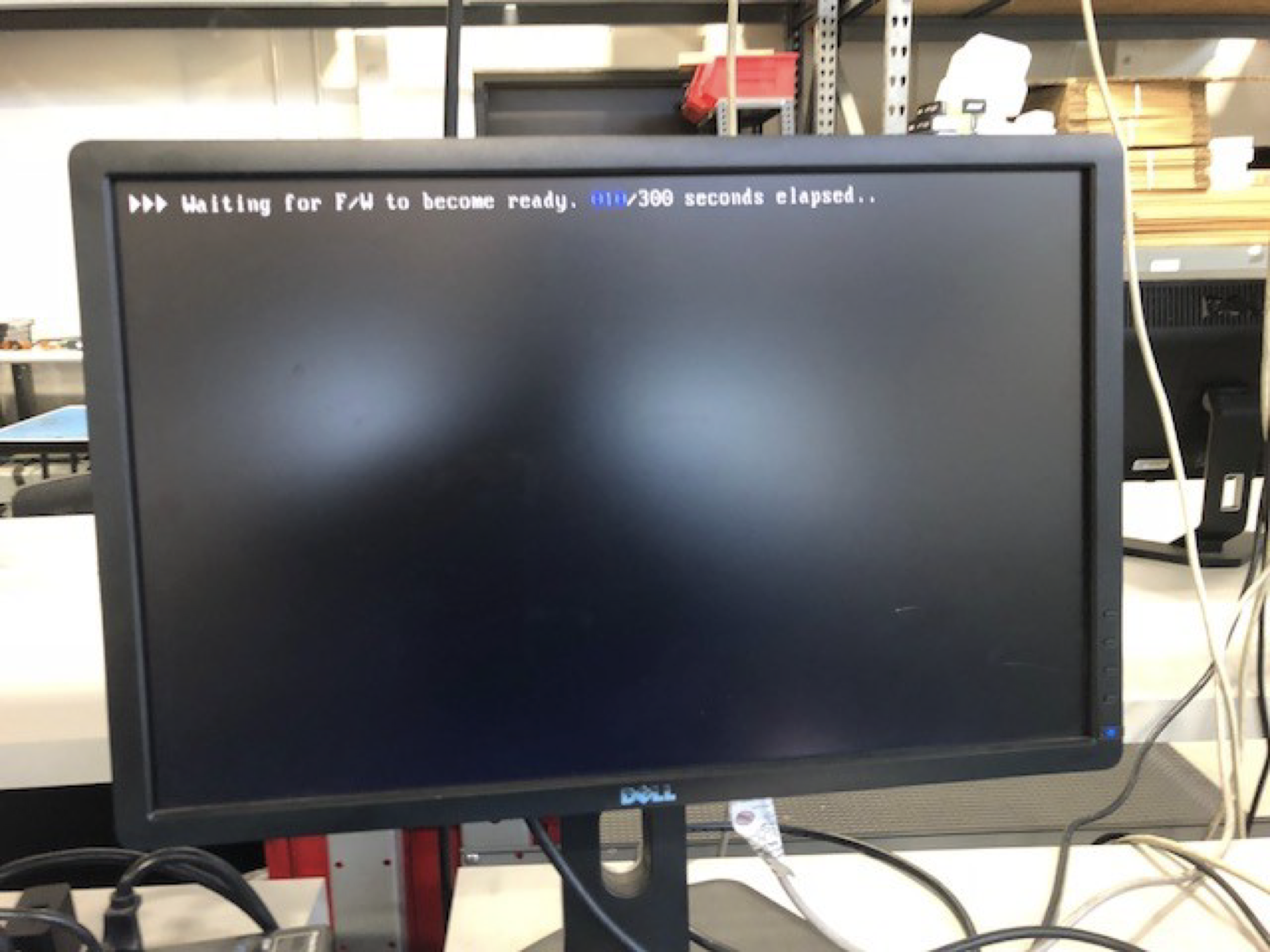 Until you reach this bios screen.

2.) Go to Advanced Mode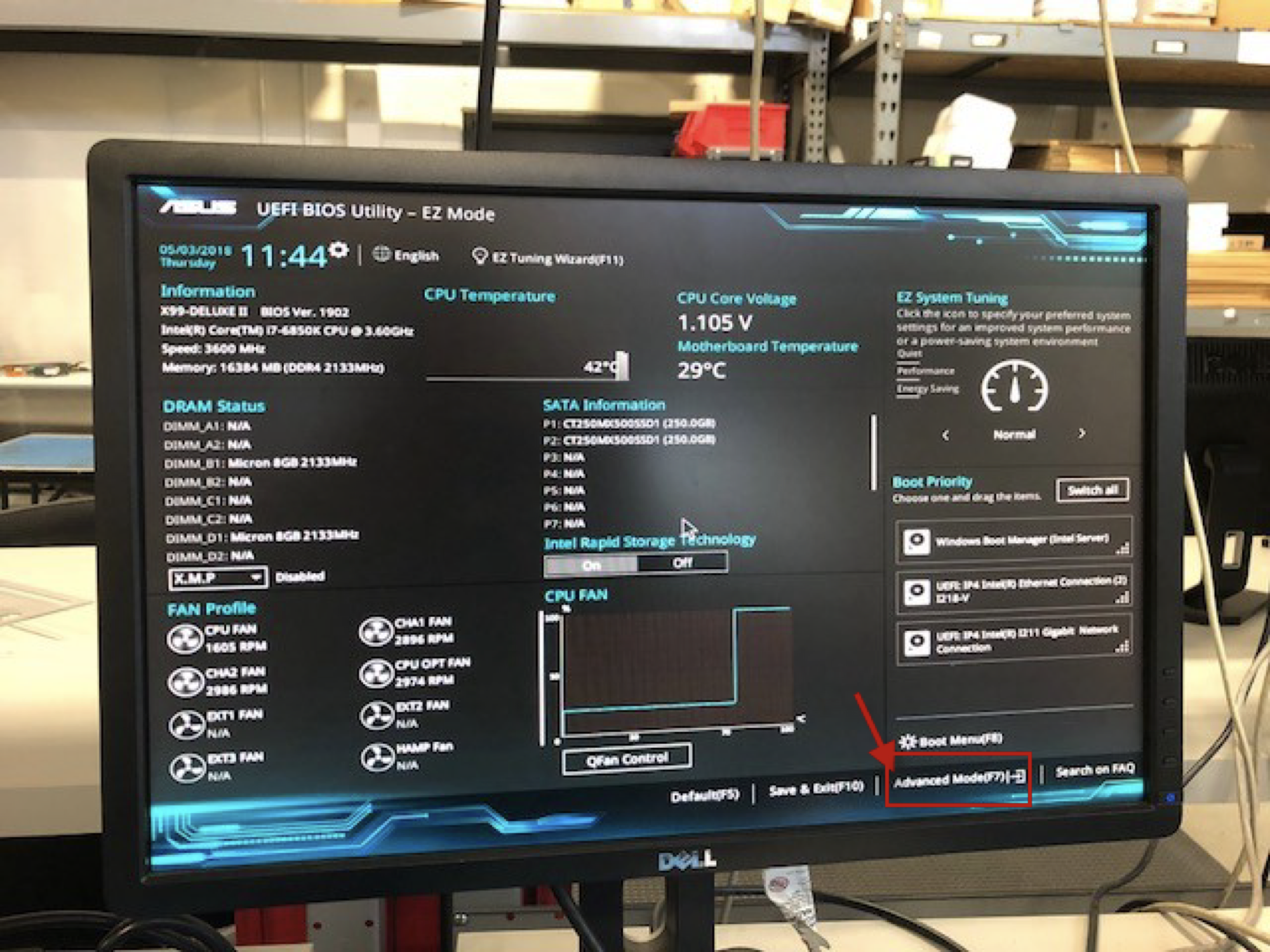 ​

3.) Go to the 'Boot' tab, scroll down and then go to Secure Boot

​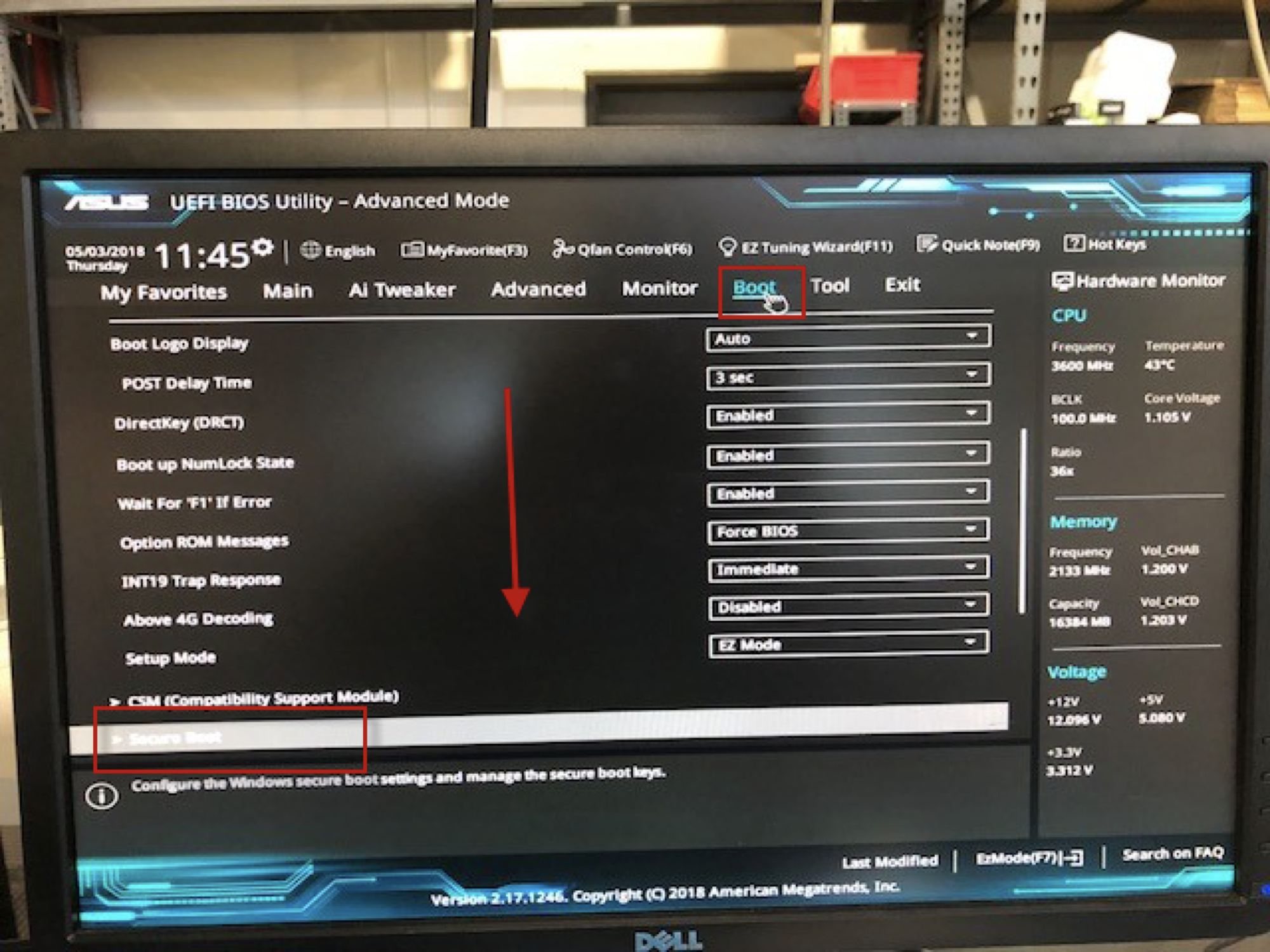 4.) Go to 'Key Management'

​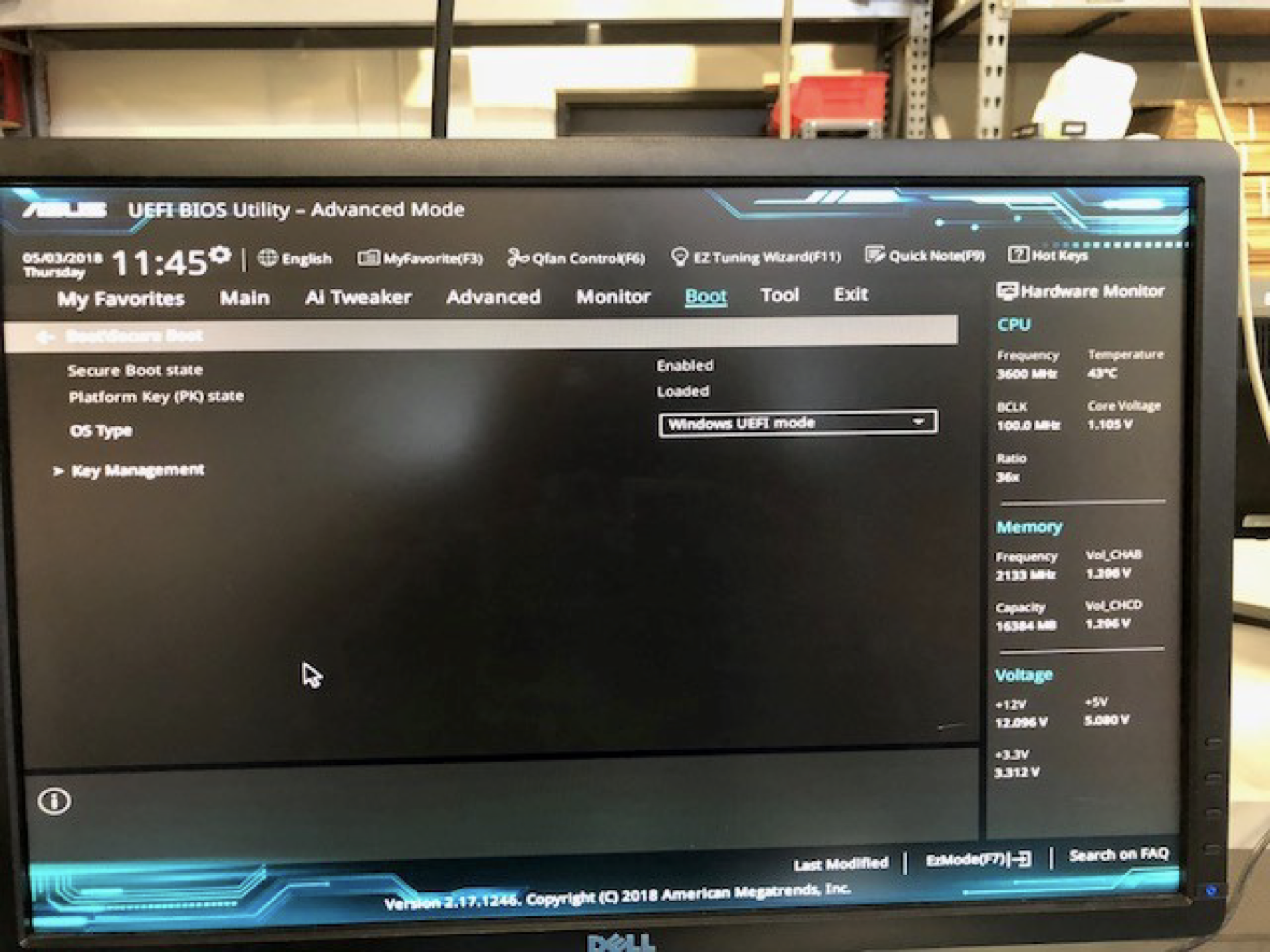 5.) Clear Secure Boot Keys and Select Yes.

​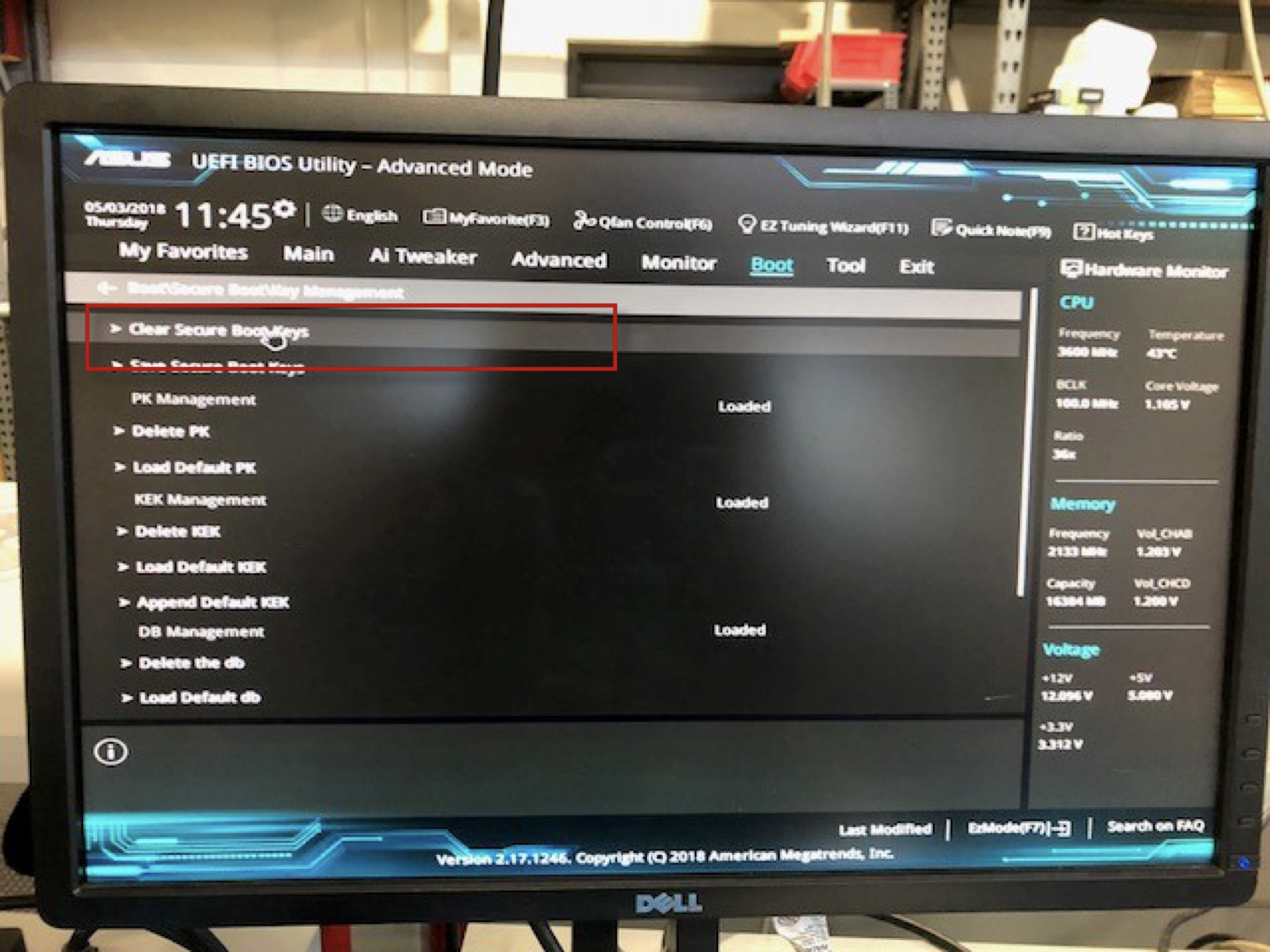 6.) Once complete, exit bios and let the server boot normally.
Adjusting PCI Lane speeds:
1. Enter Bios.
2. Go to the 'Advanced Mode'.
​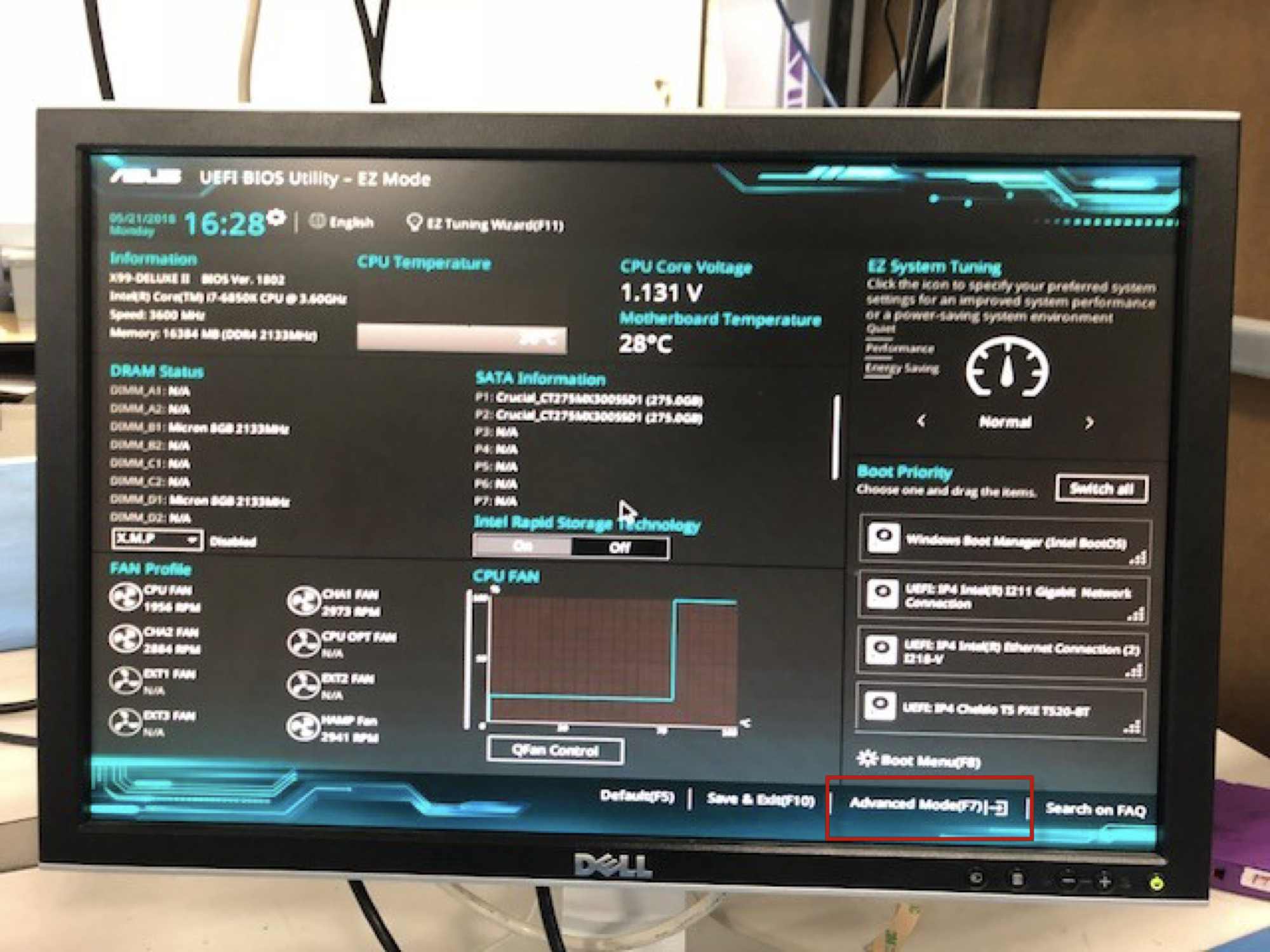 3. Go to 'Advanced' and then the 'Onboard Devices Configuration'.
​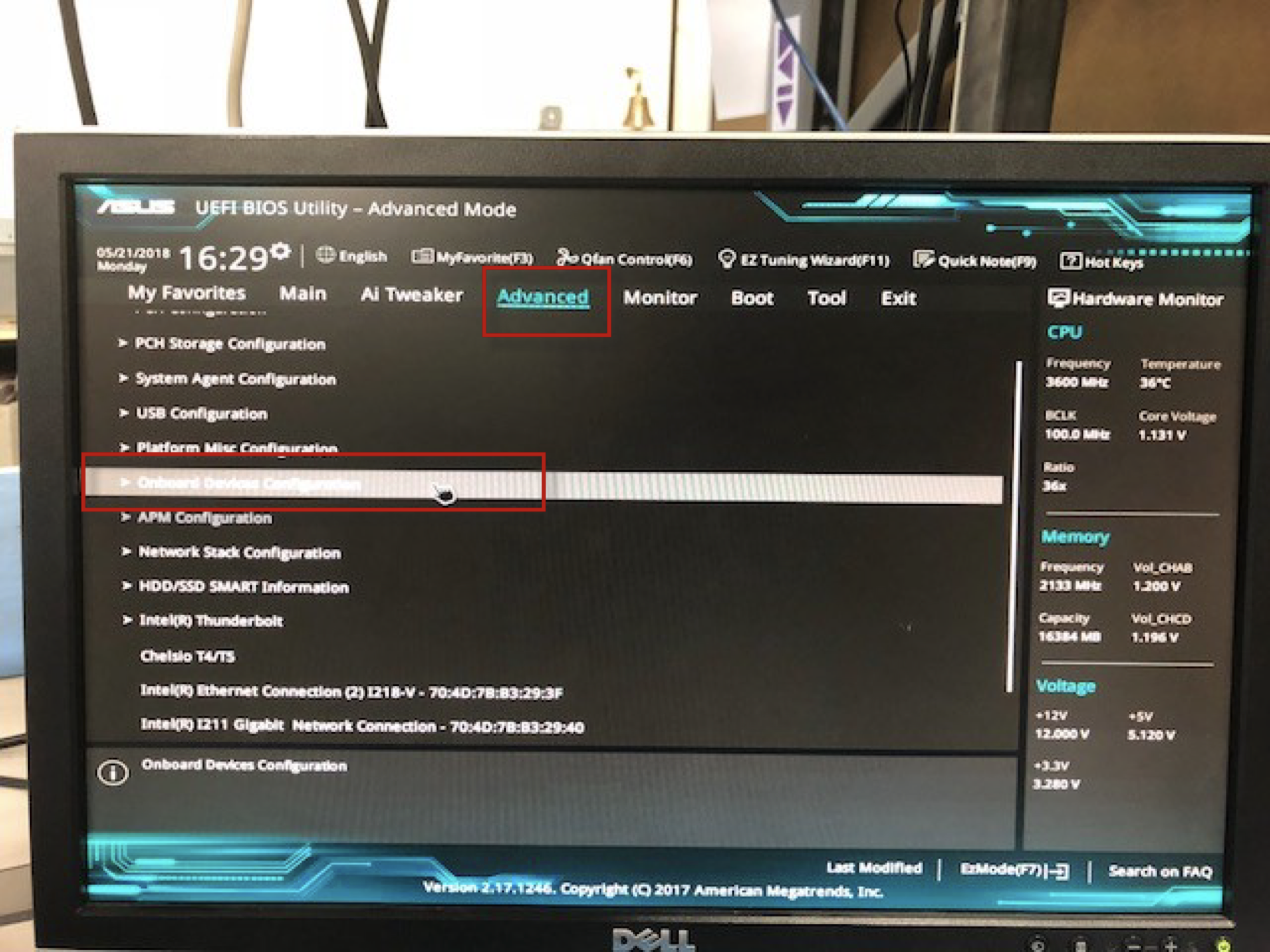 4. Set PCIEX16_2 Bandwidth to X4 Mode.
Set PCIEX16_5 Bandwidth to X8 Mode.
​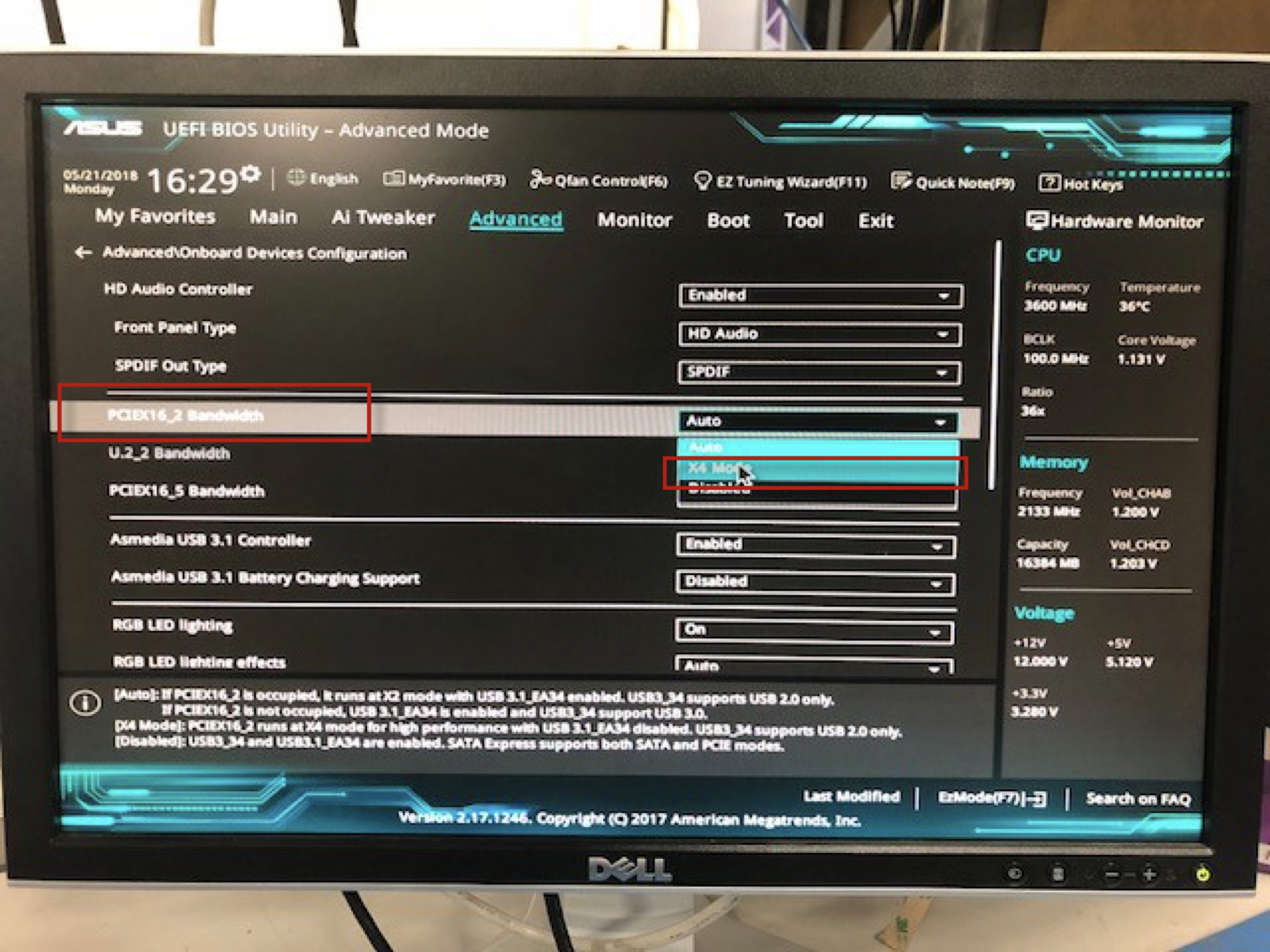 Your screen should look like this.
​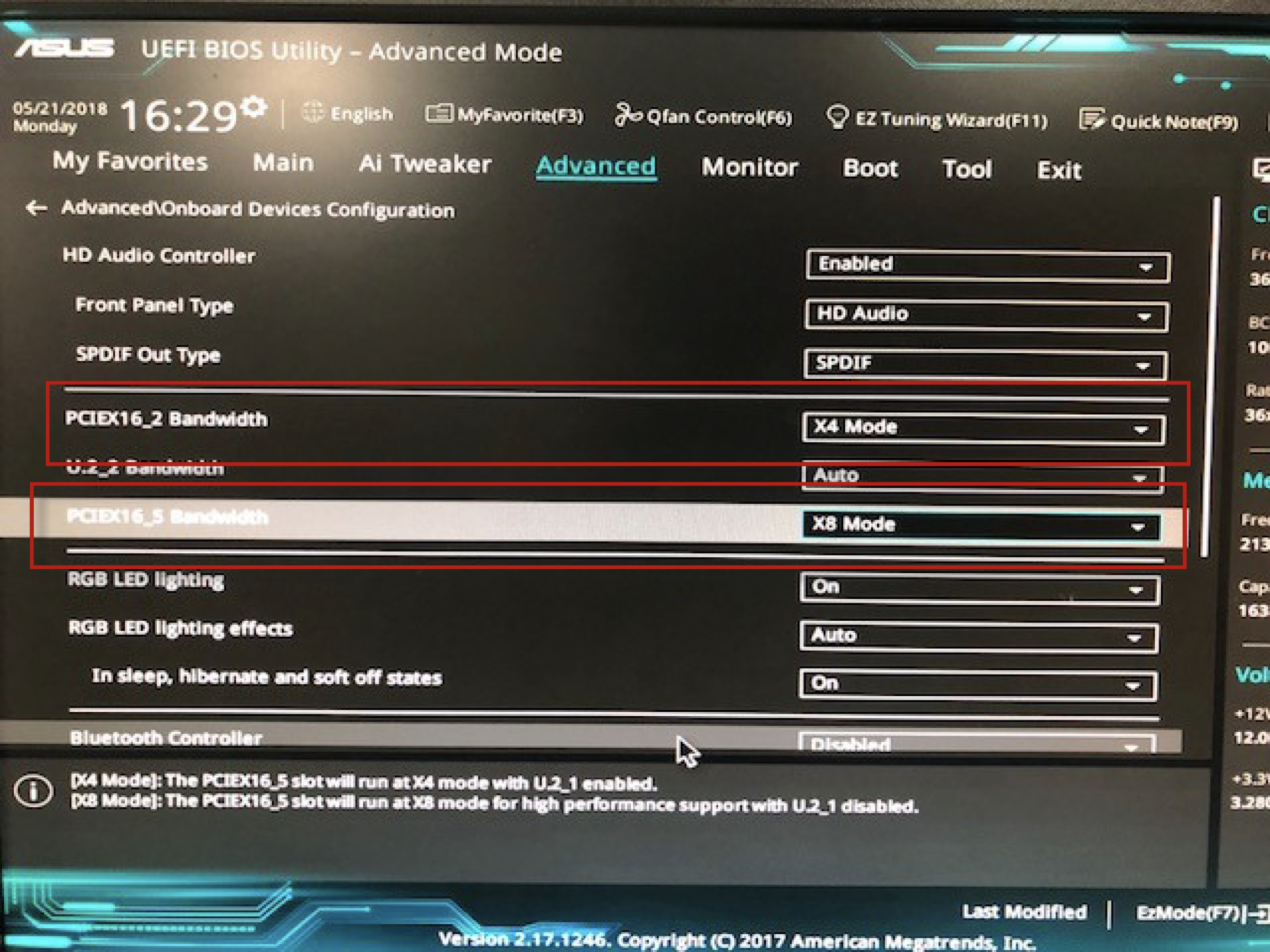 5. Save and let it boot back into Windows.