1. Verify that users will not be creating tasks in the UI as the task services will not be running during this troubleshooting.
2. Have a blank tape ready in the drive and verify the tape drive manufacturer.
**Tape must be the same generation as the drive for tests to be successful.
3. Ensure that the tape is formatted and the tape software is installed for the tape drive.
a. HP - Format tape in TAR and ensure that LTT is installed.
b.) IBM - Format tape in LTFS and ensure that ITDT is installed.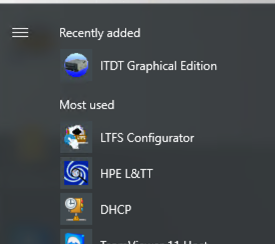 4. Turn off the Promax Task Services. You must tell your team that they will not be able to create Platform tasks while this is off. There will be errors when opening the settings screen and tape screen as well so this is normal. The Tape Drive will also disappear from the Tape UI.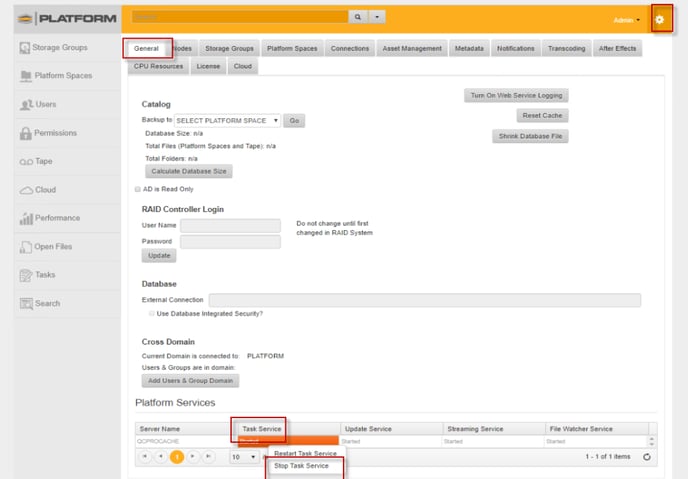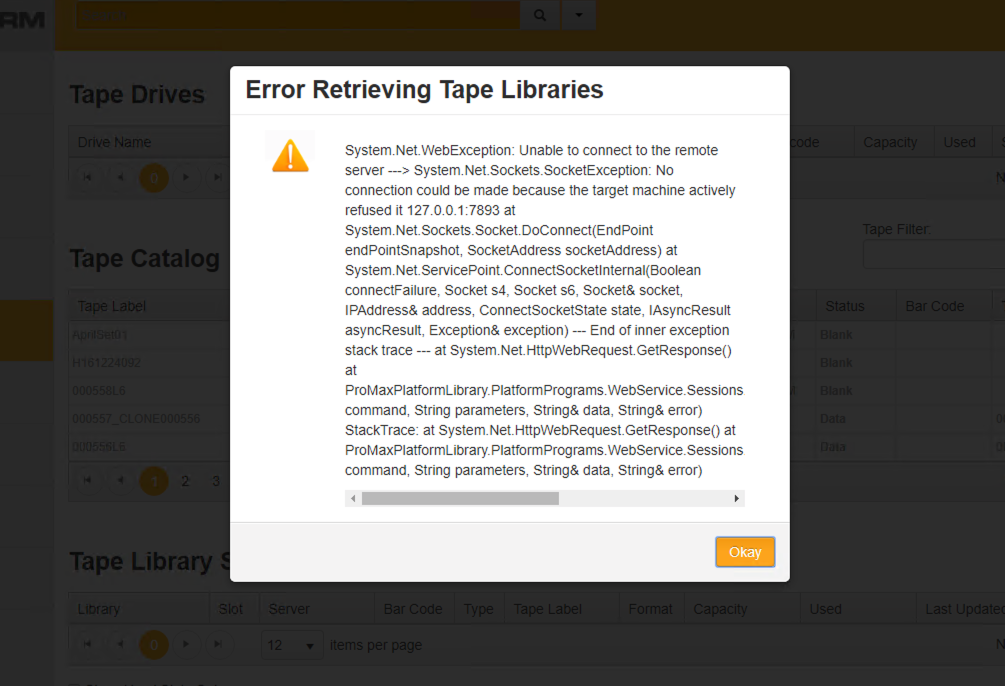 5. Open up the LTO software that coincides with the drive. You will want to Right-click on the software and run as administrator.
IBM ITDT
1. When software is run, it will generally check for the software update. The ITDT software must be running the newest version and must restart until the newest version is downloaded and applied.
2. Scan for the Drive and Yes to continue.
3. Have the Drive check marked and use the dropdown to 'Check for Updates (Selected Device).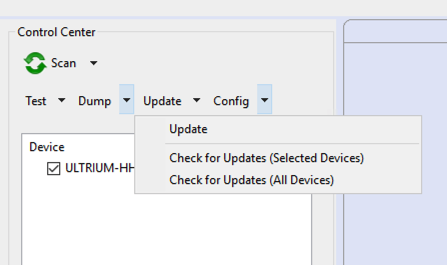 4. Select the newest firmware, right-click and select 'download and install.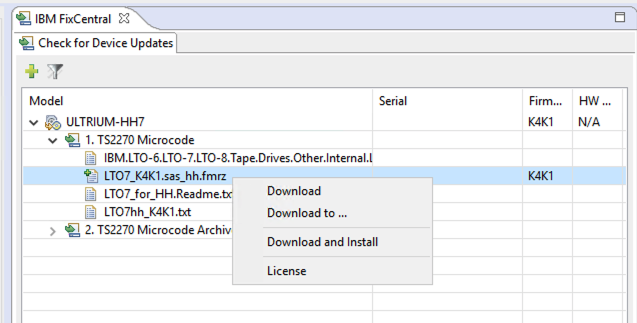 5. Once firmware is installed and the drive is ready again, go to the Test menu and select Health Test.
a. ) The Health test will give information on the health status of the drive.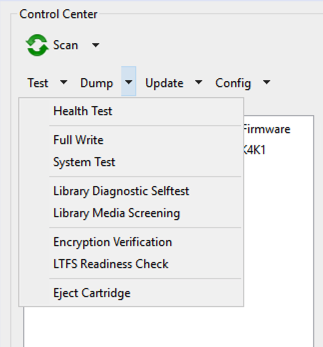 HP L&TT
1. Click Hardware Scan and Continue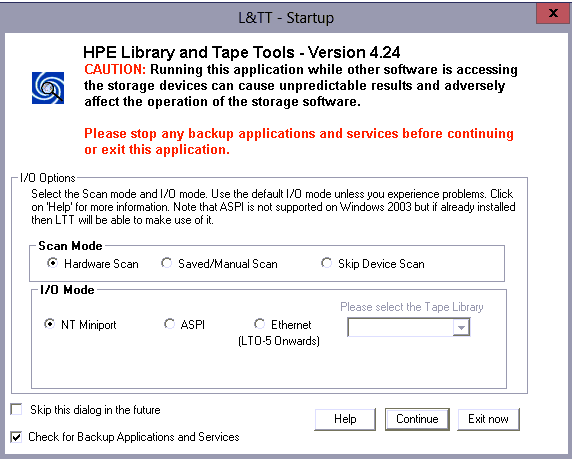 2. When first run, software may have a newer version to download. It is best to have HP's newest software. For instructional purposes we will demonstrate on 4.24.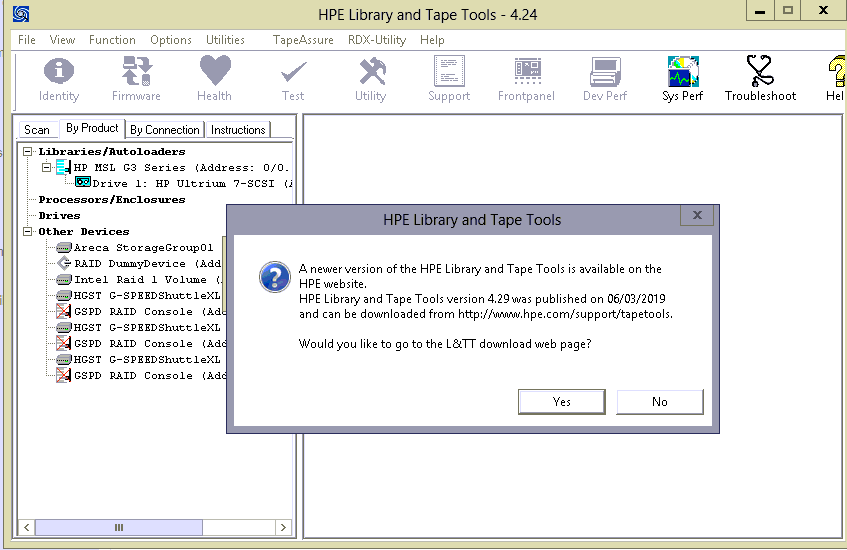 3. Select the Drive on the list to be tested. It should navigate to a new screen.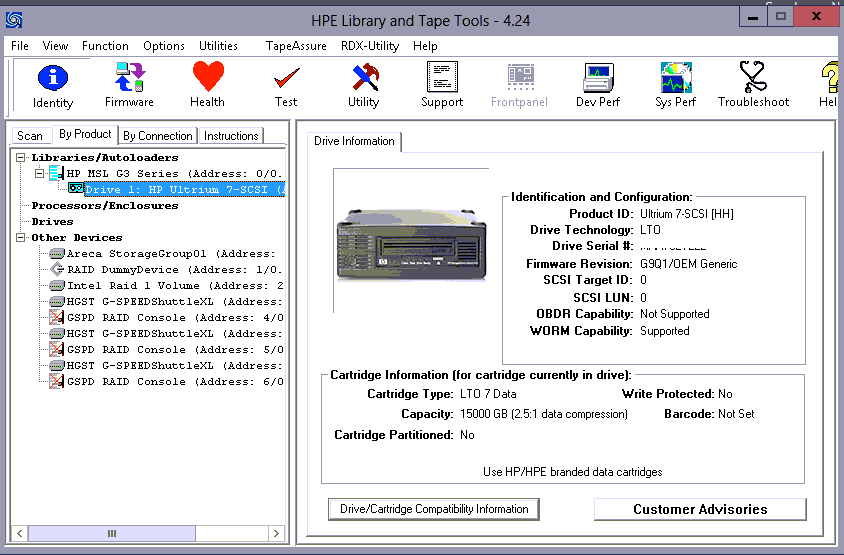 4. Select Health will initiate the health test and should produce a log. If warnings are produces, these need to be noted. **Screenshots of this will be helpful for Promax Support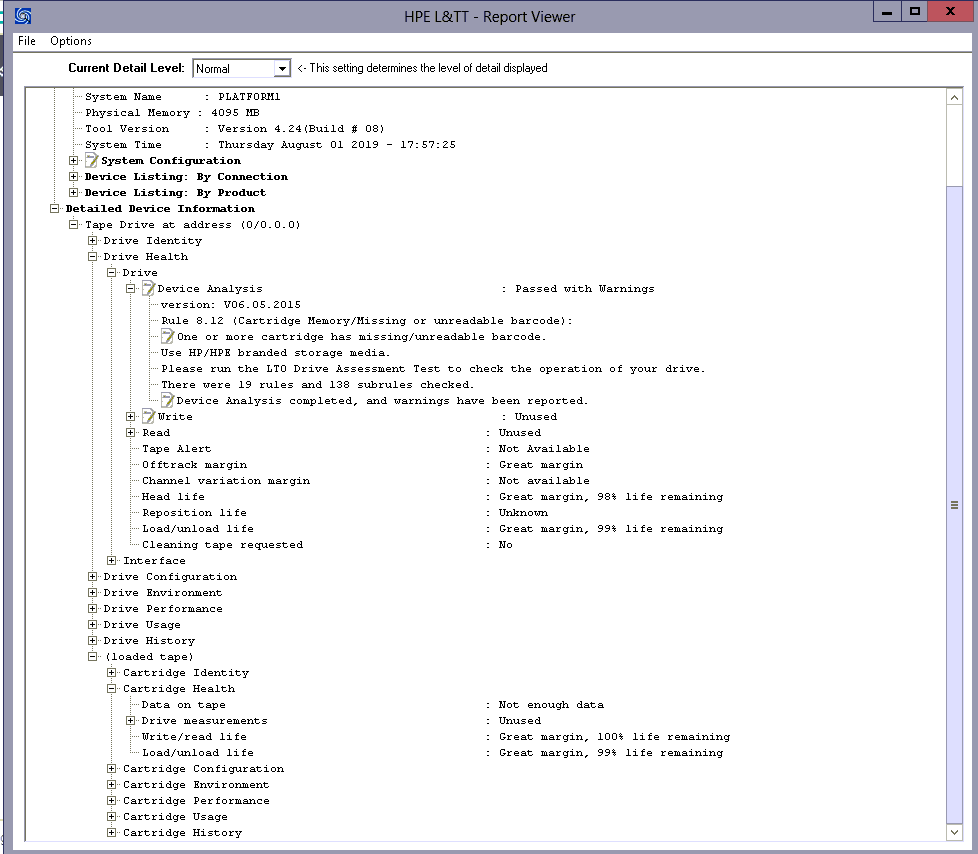 5. Click on Test and the default test will be 'LTO Drive Assessment Test'. Click options and set Overwrite to 'True' and proceed with test.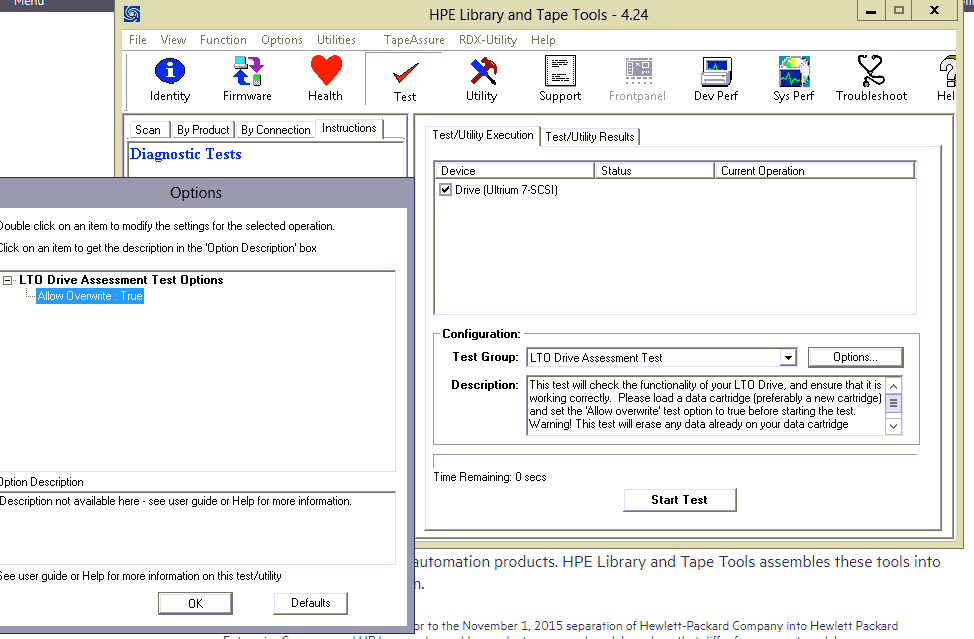 This test generally takes about 15-20 minutes. A pending screen may appear and this is normal and can be left alone.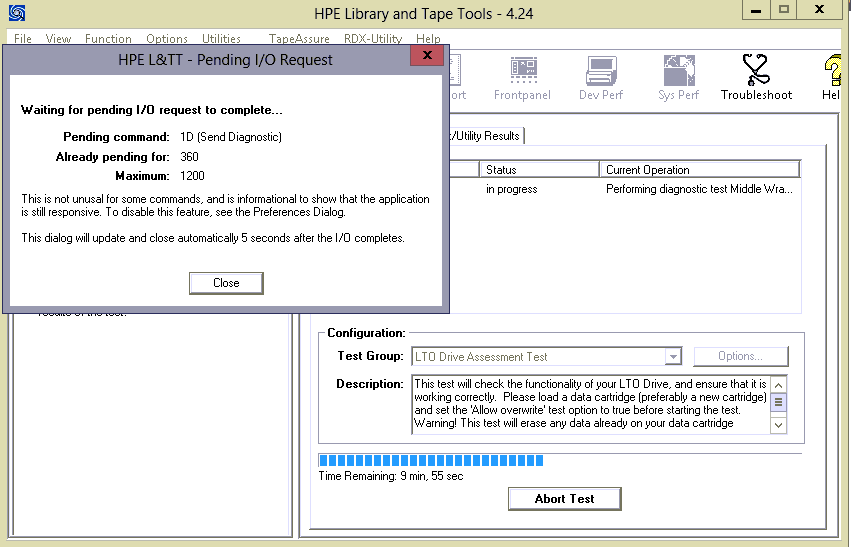 6. 1st result will show if the drive passed or failed. If the drive fails, the analysis results will need to be looked into further. **Screenshots from this are important for Promax Support.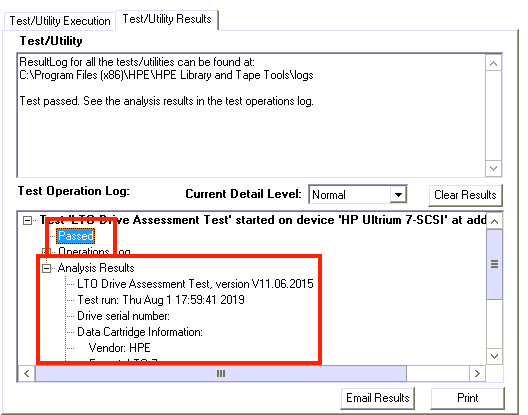 7. Return to the Test/Utility Execution screen and change the test to 'Read/Write', click options and Allow Overwrite to be 'True' and Retry on Failure to be 'on' and proceed with test.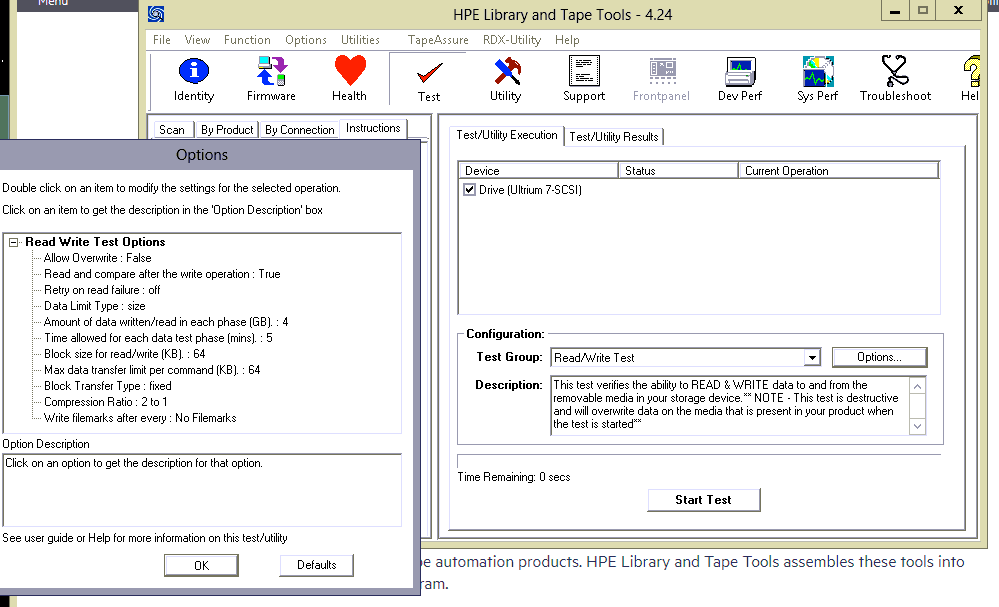 8. The results will state if the test passes or fails. If failed, please provide screenshots of analysis results for Promax Support.