How do I backup to Cloud
Once you have purchased cloud and run through all the steps to set up your Cloudberry License and connected your Amazon S3 or Backblaze account and bucket, you are ready for backup. If you had missed any of these steps, please return to the Cloud section of the knowledge base here.
Backup via Platform Space
1. Right-click on the Platform Space you wish to backup Data Management-->Backup-->Cloud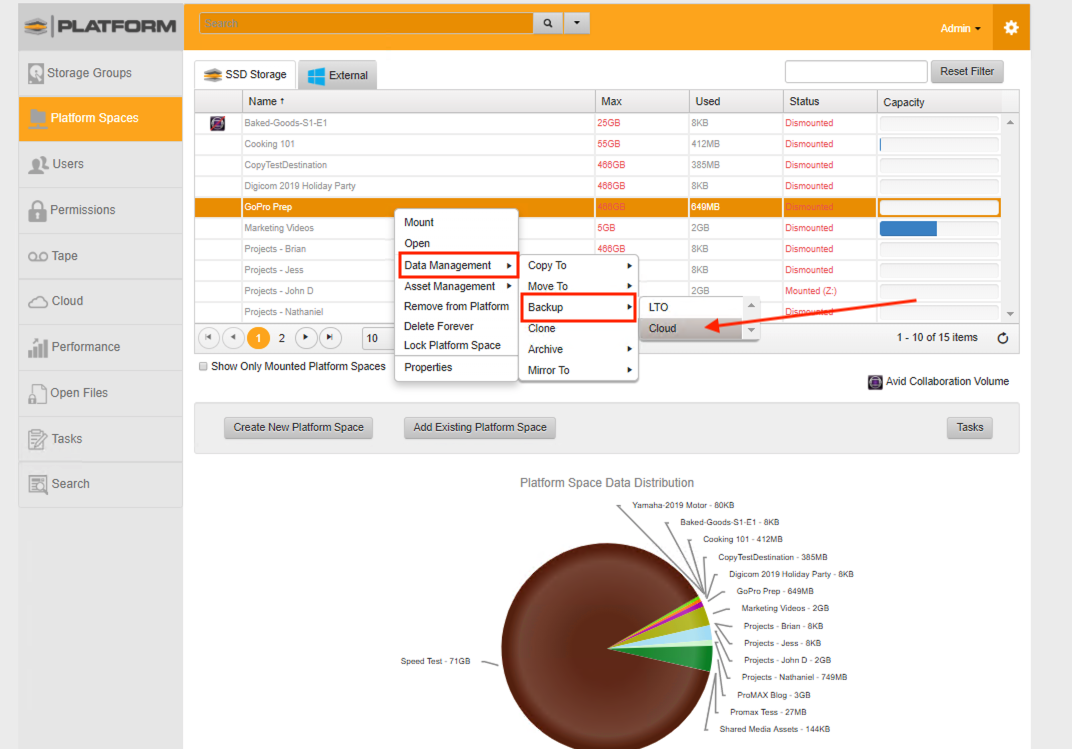 2. The Backup To Cloud window will appear. The advanced options will have a rename Illegal Paths tool for any files and folders that contain illegal paths to be altered before backup.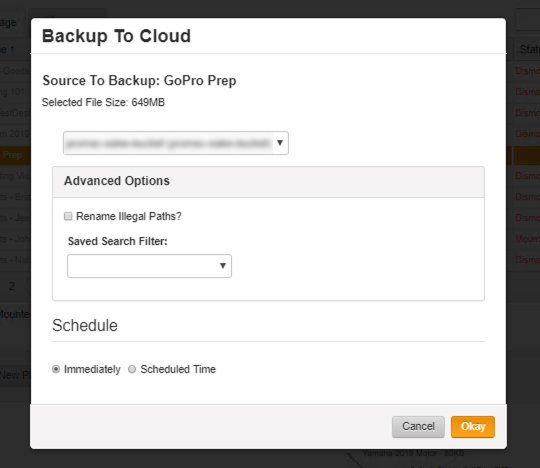 3. When Scheduled Time is selected, you may select the allotted time frame, days and frequency of the backups. For further details on task scheduling click here. Once ready, click Okay and a task for the cloud backup should start. Time of completion is dependent on your internet connection speeds.