Here are the steps to start setting up your new Cloud license
Download the following utilities onto your Platform Server desktop
Platform Machine ID Generation tool
Platform License Key Validation tool
Generate your Machine ID
Download and run the Platform Machine ID Generation Tool. This will generate a large ID number like the following:

Contact ProMAX Support
Contact ProMAX Support at (949) 861-2738 or via email at Support@promax.com.
ProMAX support hours are 5a-5p US Pacific time, Monday-Friday.
Please be prepared to provide the following information:
If reaching out via email, please title your email "License Key Request" to ensure priority response.
Include the name of the purchasing company or organization.
Include the Serial Number from the metal tag on the rear of the system.
Include your original purchase date.
Include the Machine ID from the previous step.
ProMAX will take this information and provide you with a License Key that will look like this:
Licc3iUyIvYYCgK0WCHQ6lANcgAwAH0AQAB4ADIAMAAxADQAIPA=0x9
**In order for the license to take effect, the Listener and IIS must be restarted. Alternatively, the server can be restarted as well.
A Cloudberry Key will also be provided and will need to be added to the License Key in the Administrator Screen in Platform under the Cloud tab.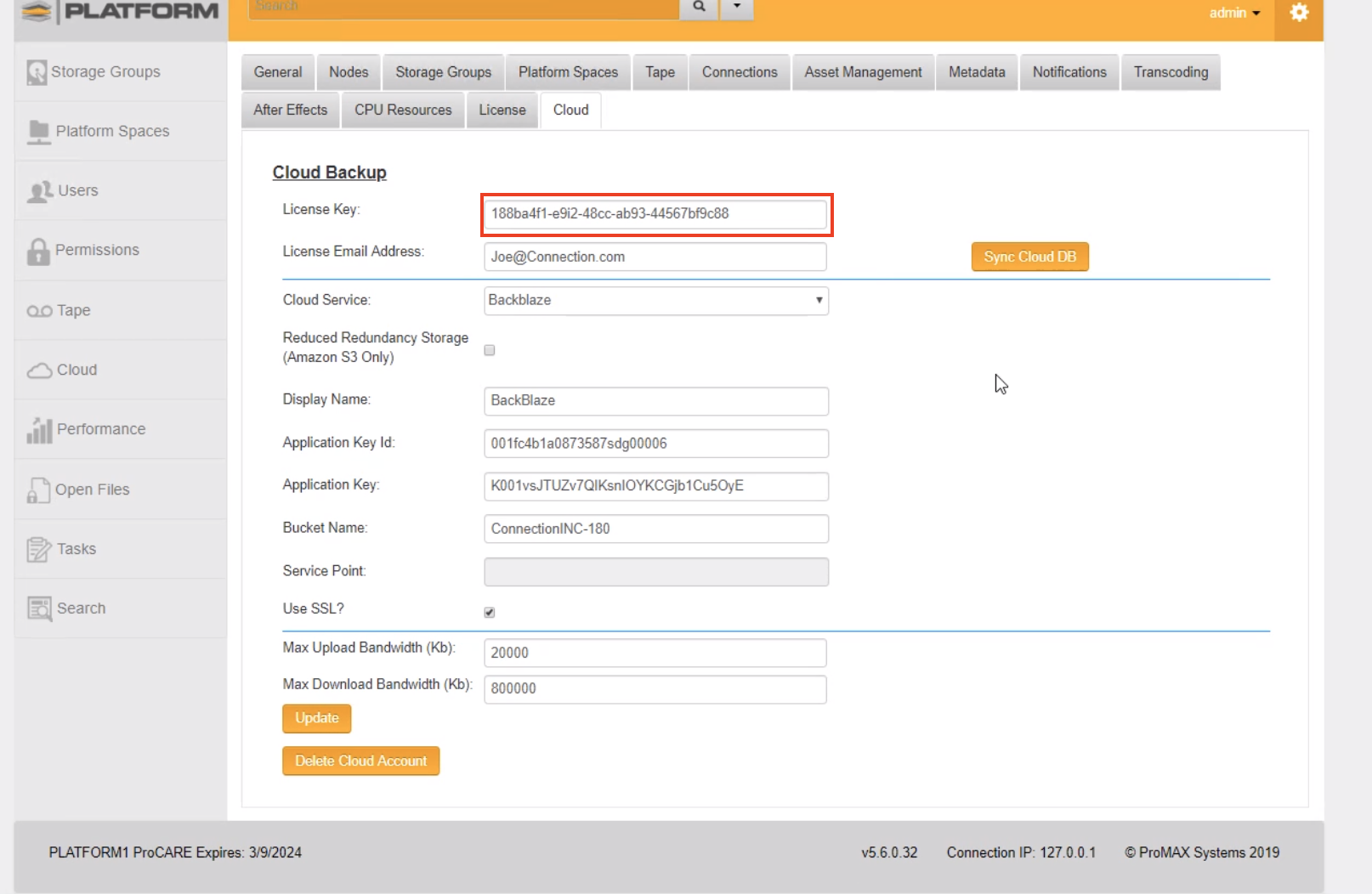 Once this is complete, please continue to the next article here.