How do I link my Platform to a cloud bucket?
Linking a cloud bucket to Platform is done within the Cloud tab of the Administration screen.
Log into the Platform as a user with Admin rights to the Administration screen and select the Gear Icon in the top right of the UI. Navigate to the Cloud tab and fill out the required fields.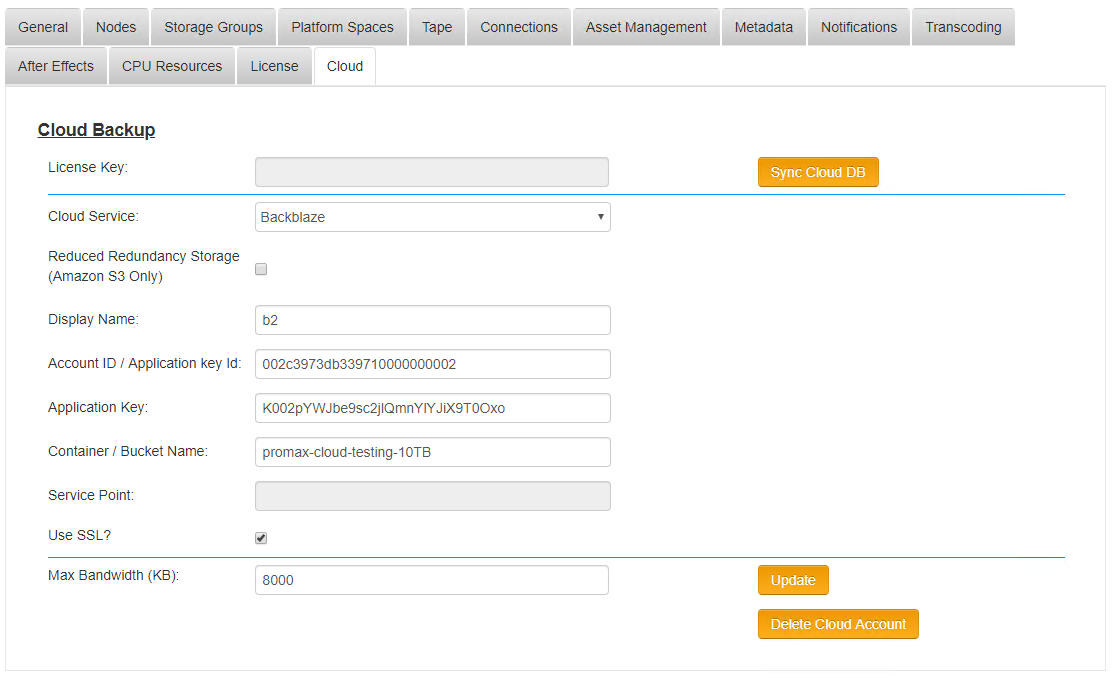 Select your Cloud Service Provider
Enter your Application Key ID
Enter the Application Key/Secret Key
Enter the Bucket name
Click Update