Configuring/Installing New Systems
How do I set up email notifications for Platform and/or the RAID controller?
When setting up email notifications, cloud based emails will not work. You will need an internal exchange server. Example: Gmail will not work as this is cloud based.
Platform:
1. Log in as the admin or the specific user that needs the notifications to be tuned and go to the Settings and then the notifications screen.
2. Fill in the following Host, Port, Domain and the user information on the right side.
3. The Task notifications can be tuned but for combinations of email and/or pop-up.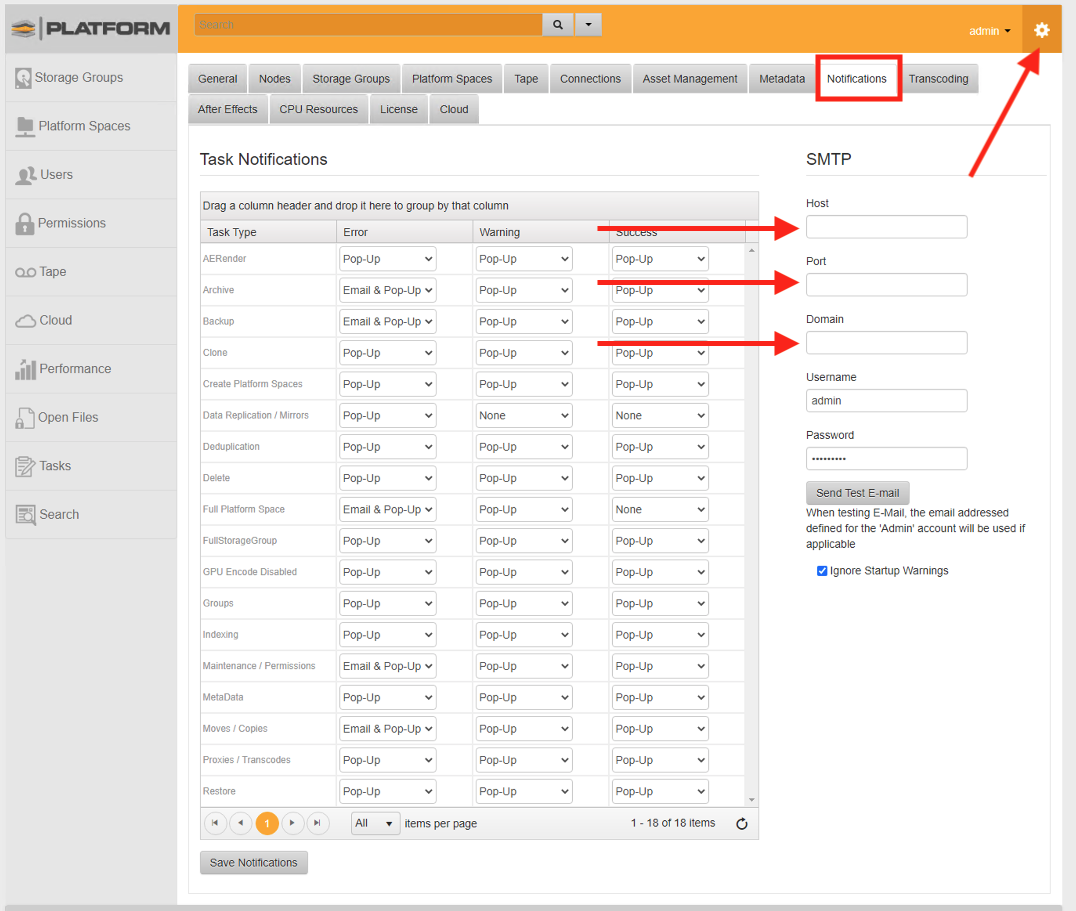 RAID Controller:
1. Log into RAID Controller. If you do not know how to log into the RAID controller, please see document here.
2. Navigate to the System Controls -->Alert By Mail Configuration
3. Fill in the required items for the type of Notifications you wish to receive.
4. Checkmark the 'Confirm The Operation' box and Submit.