Drive and Data Management
How do I change the LUN of the Volume?
1. Log into the RAID controller. --> Article here
2. Expand Volume Set Functions and Click on Modify Volume Set.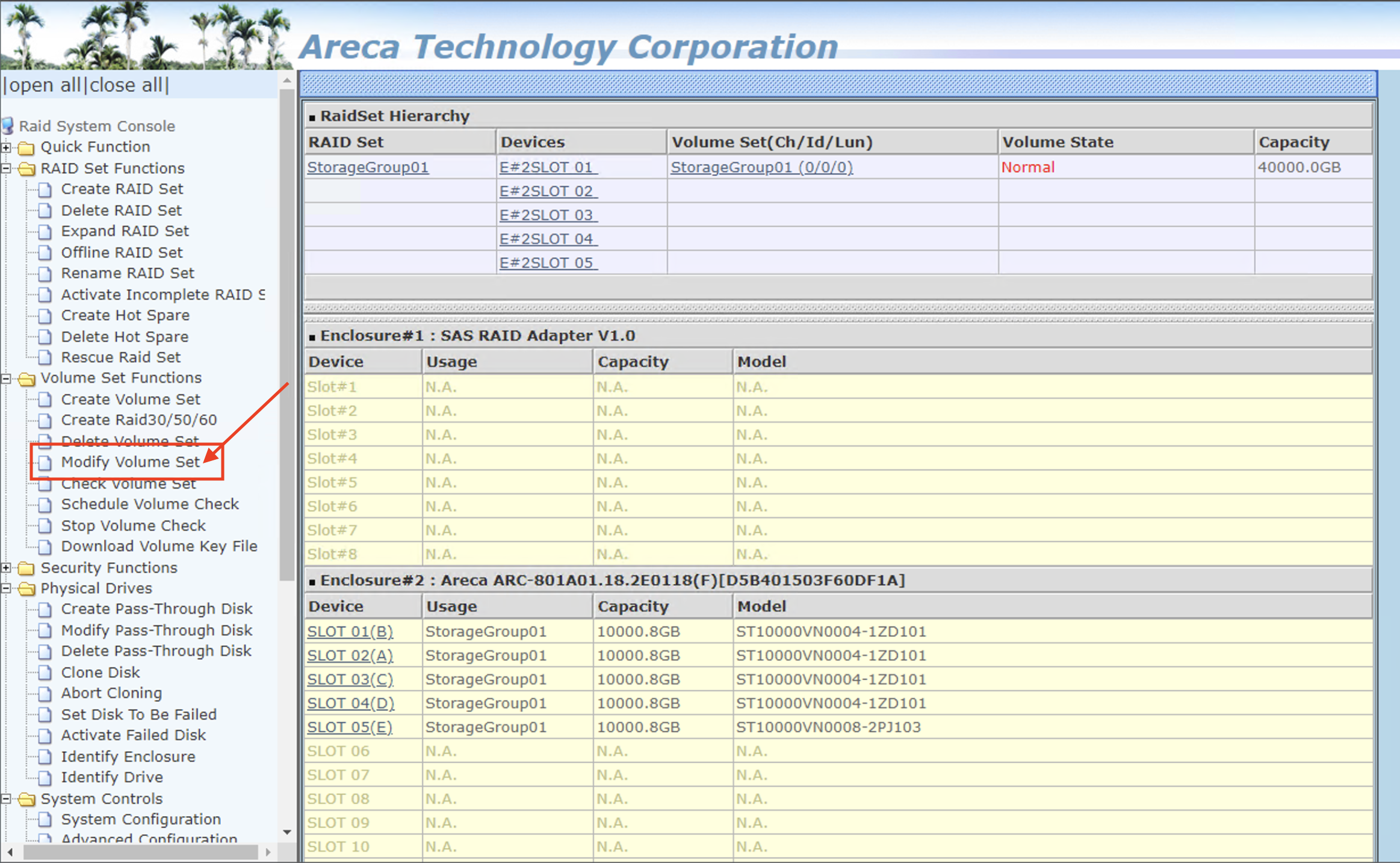 3. Select the volume you wish to modify and click submit.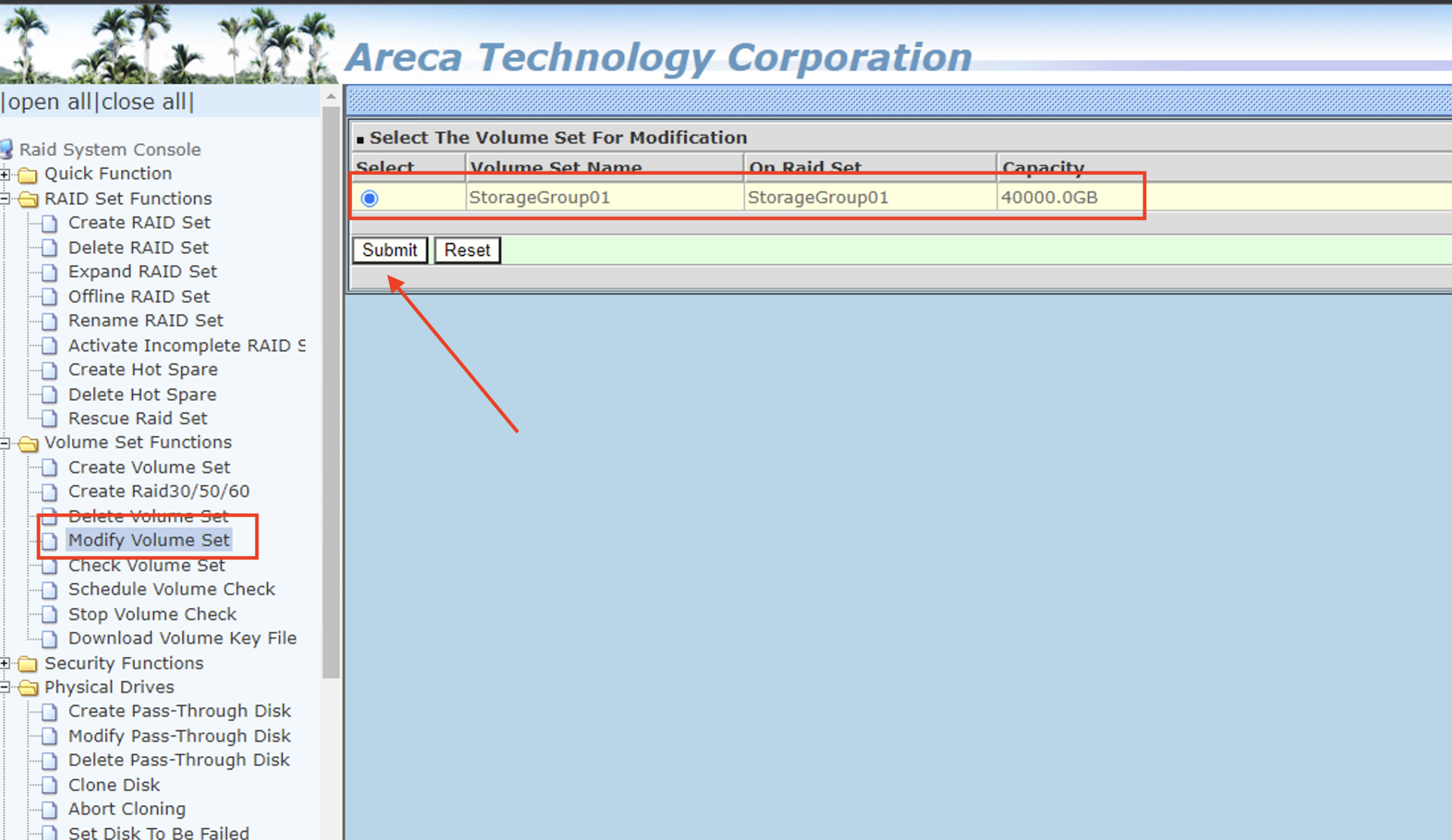 4. Adjust to the desired channel, checkmark the confirm the Operation box and Submit when ready.