Configuring/Installing New Systems
How to Configure a NIC team on a Netgear Prosafe 10GbE switch.
1. Download and install Advanced IP Scanner on the server. The IP to connect to the Netgear's UI will be listed under Netgear when scanned. Example below is 10.10.100.114.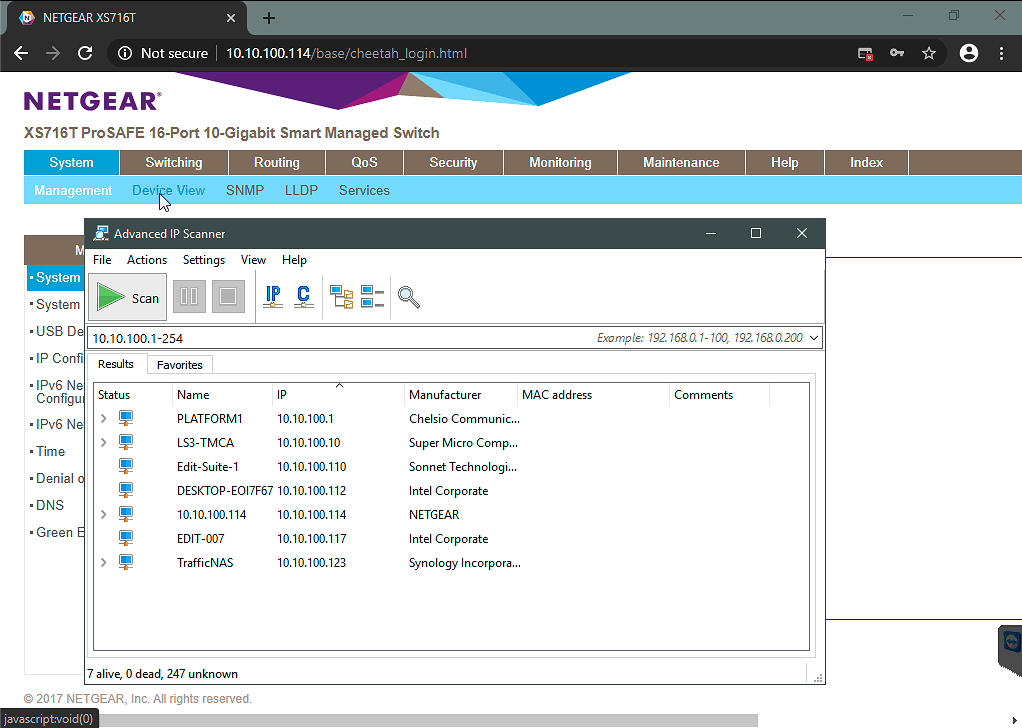 2. Log into the switch's GUI via the IP. Username: admin Password: password
3. Connect the switch to the (2) or more ports that on the server that were configured in a NIC Team. If this was not yet configured, please return back to this article here.
4. Connect the (2) or more cables from the server to the switch. It is preferred to have the 1st (2) Ports on the switch connected to the server.
5. In the switch's GUI, navigate to Switching-->Ports. Identify the ports on the GUI to which you had connected earlier in this guide. In this scenario we connected to Ports 1 and 2.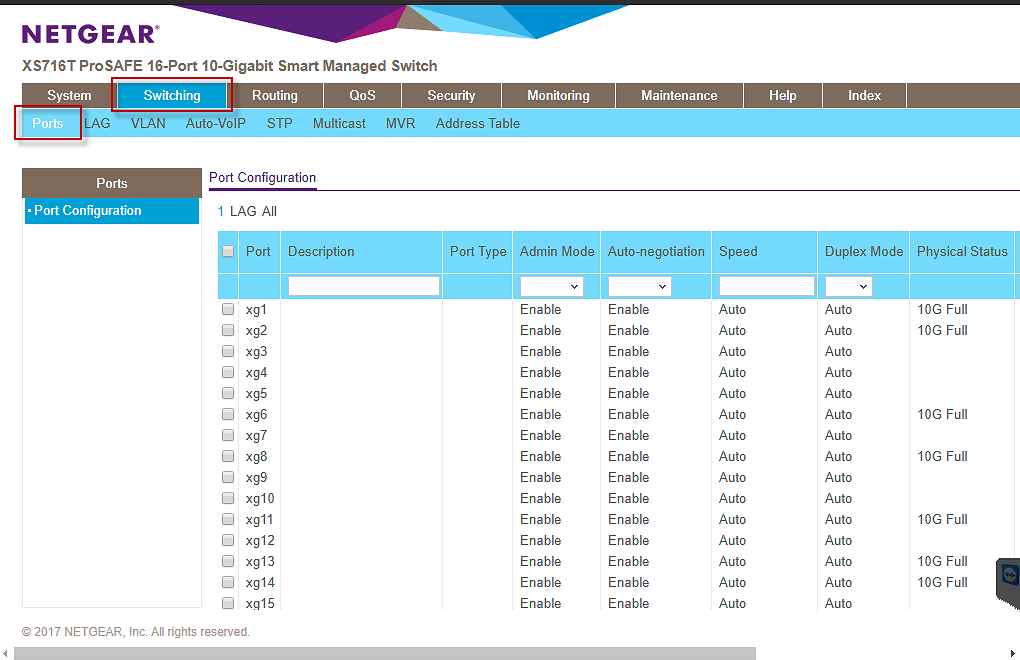 6. Click on the LAG menu option and select Ch.1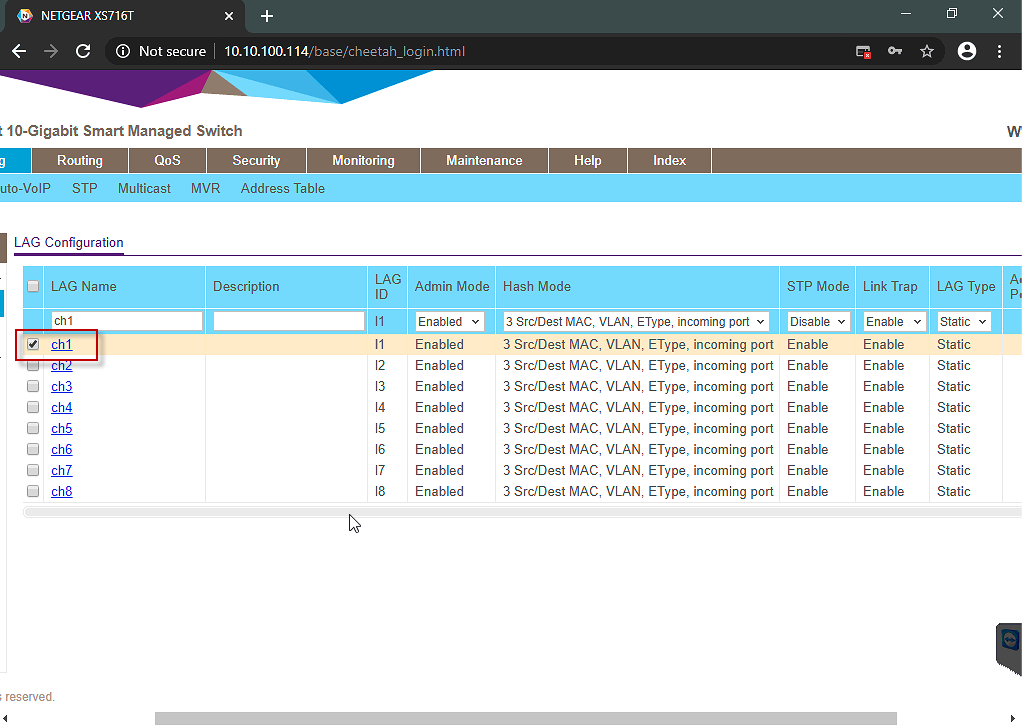 7. Select the Ports to be part of the membership.