Best Practices/General Use
How to Clear Metadata From Search
If the search screen is producing odd results, this function will clear items out of search.
For Platform Spaces
1. Right-Click on Platform Space
2. Asset Management-->Reset Search Index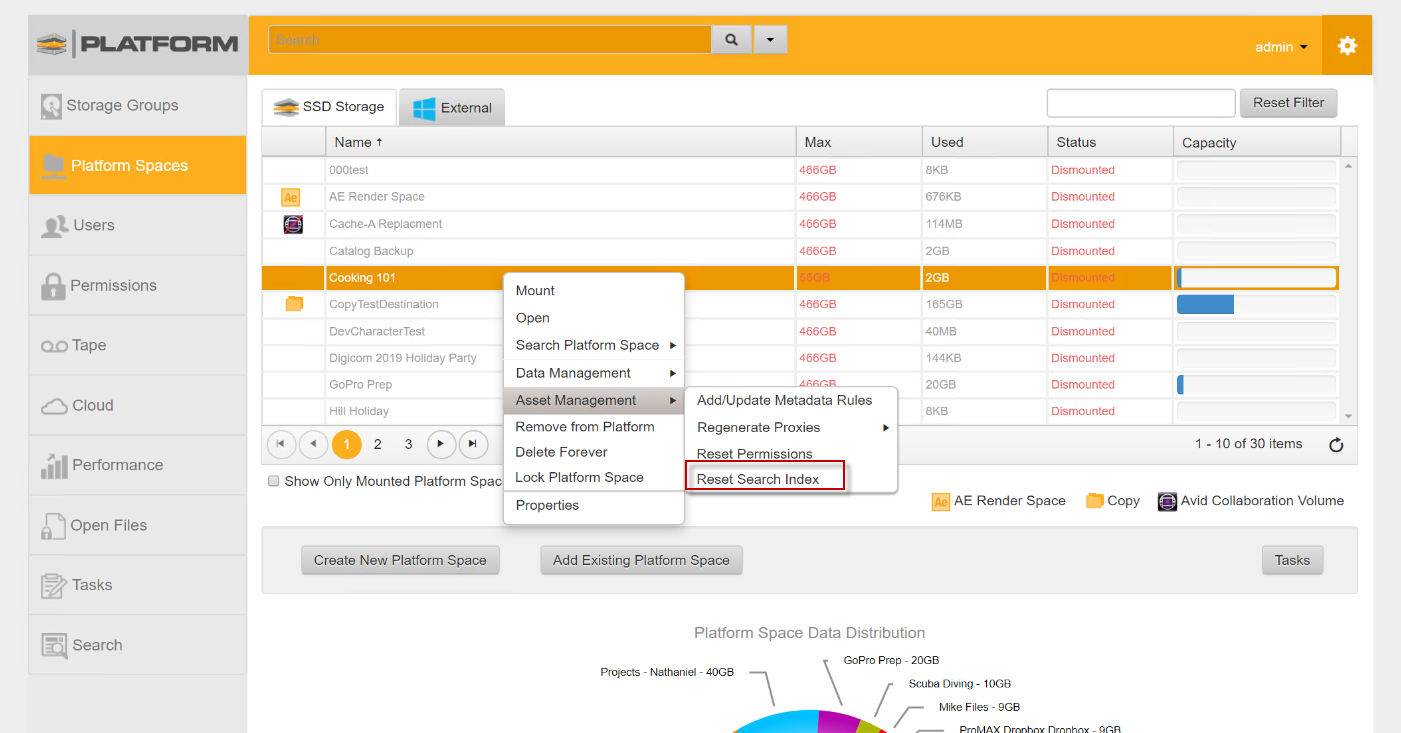 3. Check the box for Clear out Metadata from the catalog and then Reindex Platform Space.
For Tape
*Ensure that you have the tape physically available and that it works.
1. Right-Click on the Tape in the catalog
2. Select 'Clear Tape Information From Catalog'.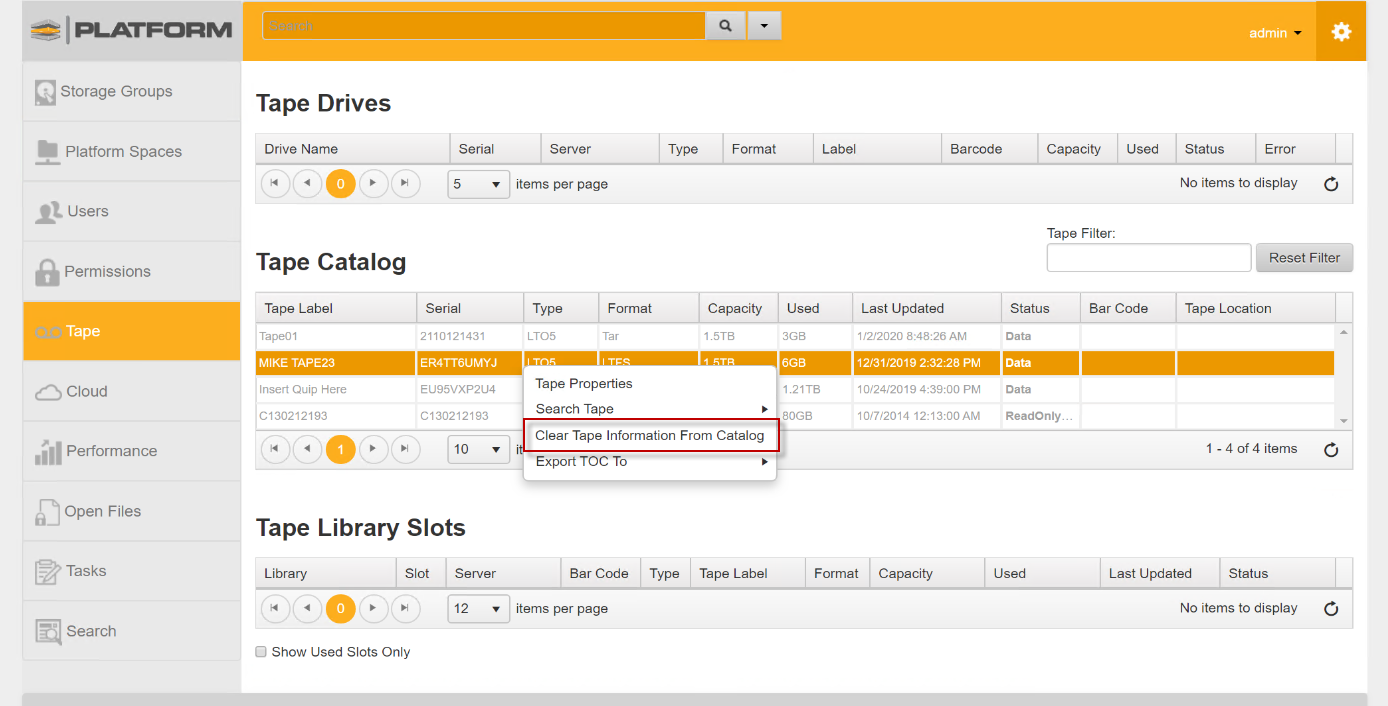 3. Confirm

4. Insert tape into drive
5. Force Sync the tape. https://support.promax.com/knowledge/how-do-i-force-sync