3. Return to the desktop and go to the system tray (the set of small icons near the time/date display in the bottom right hand corner). Find the small icon that looks like a grey computer with some cables coming out the top. Hovering over this icon will bring up a tooltip stating "Double- Click to Launch Manager". Double click this icon.
4. This will open your web browser to a blue and yellow page labeled "ArcHTTP Configurations". On the left side column of this page will be an option labeled "SAS RAID Controller" with a small + next to it, click the + and expand the list.
5. There will now be an option labeled "ARC-1882 Web Management", Click this.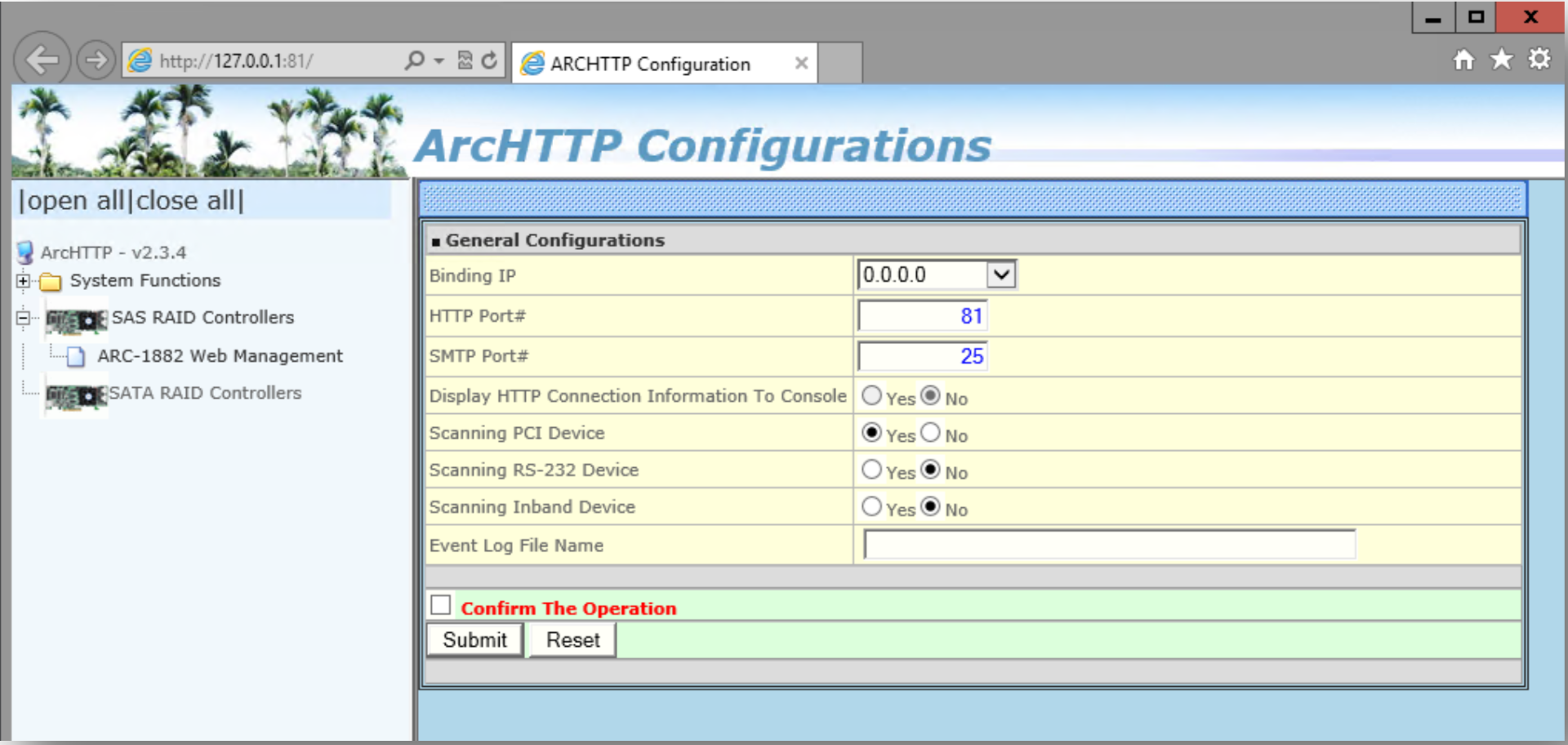 6. You will be asked for a login and password. Enter the following – Login: admin / PW: 0000 (four zeros)
7. Open another browser tab and go to https://www.areca.com.tw/support/downloads.html
8. Download the firmware files for your matching Areca RAID controller.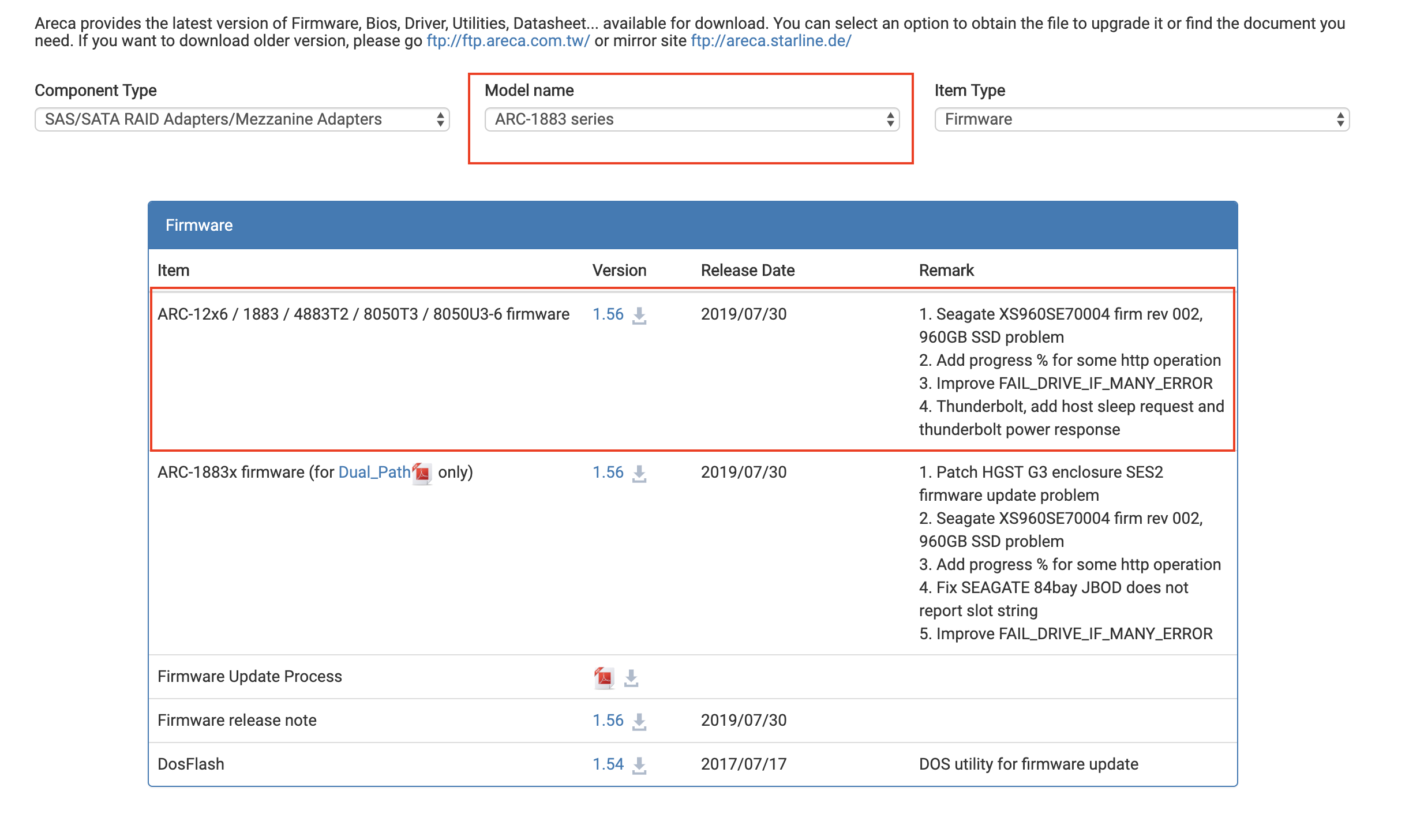 9. Download the drivers for your matching RAID controller and Windows OS.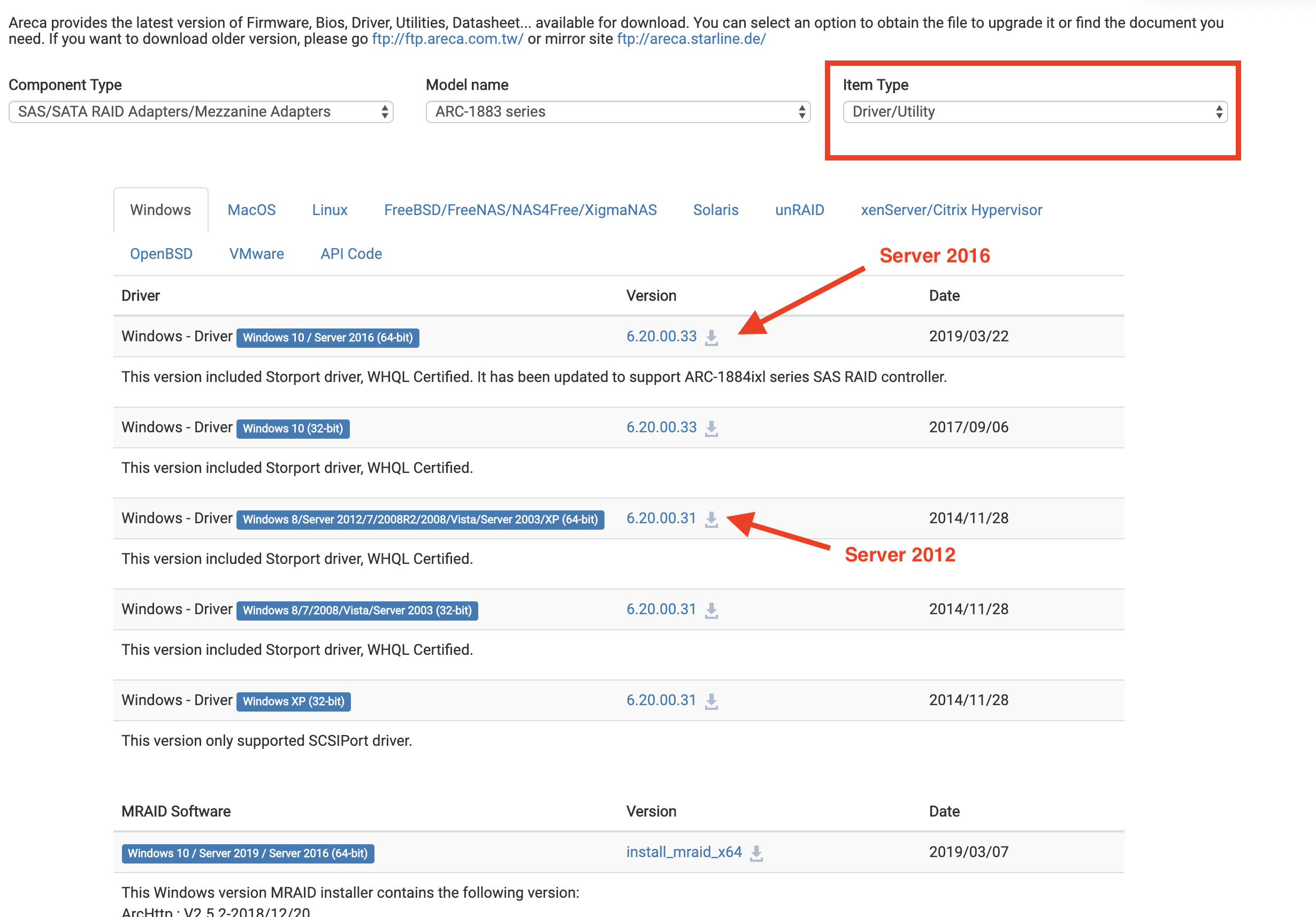 10. All drivers and firmware must be extracted.

11. Return to the Areca UI to update Firmware
a.) Navigate to the System Controls-->Upgrade Firmware
b.) Choose File, select file
c.) Checkmark 'Confirm The Operation
d.) Submit.
**Wait until page confirms file update and repeat for remaining files.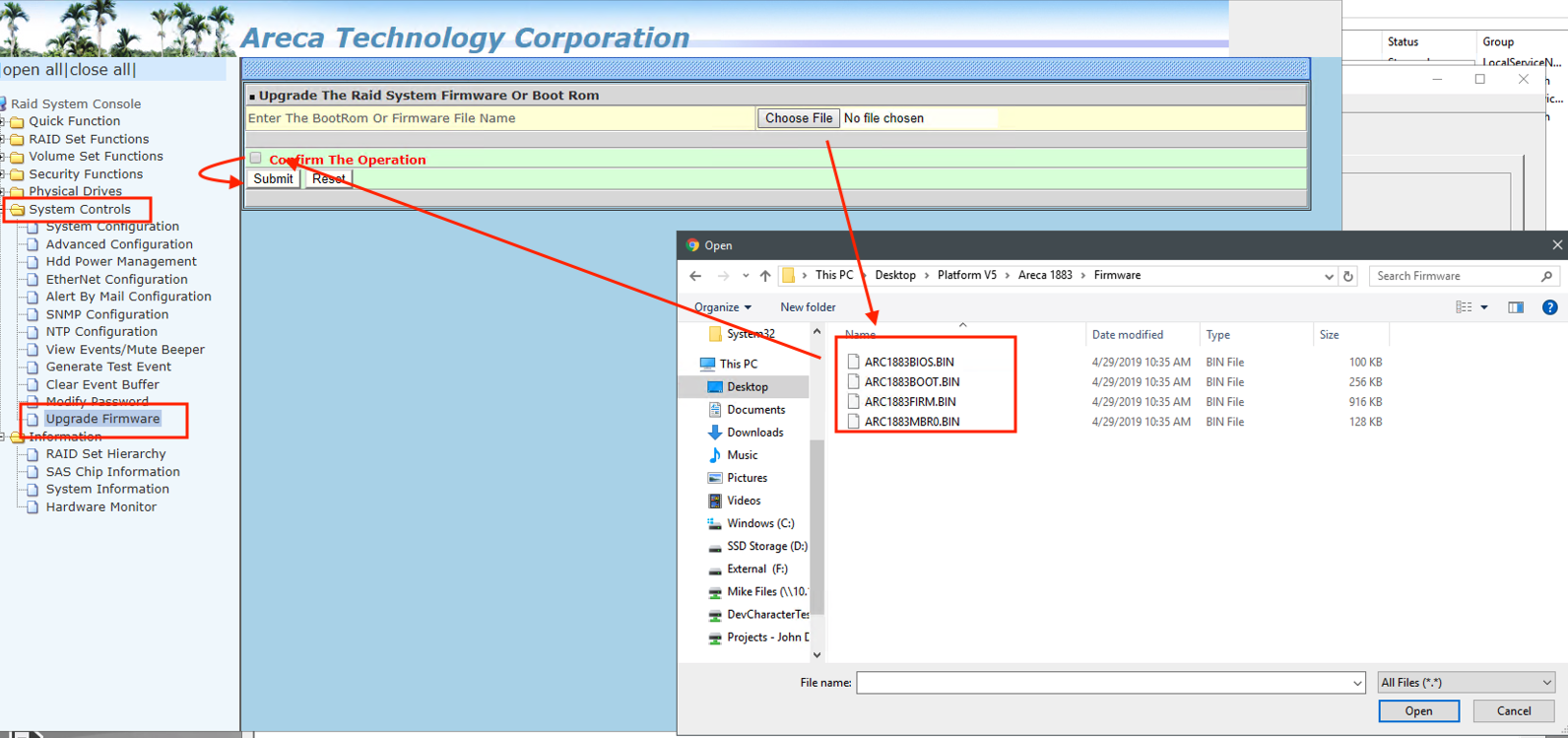 12. Open Device Manager (Right-click start menu to find Device Manager)..
13. Navigate to Storage controllers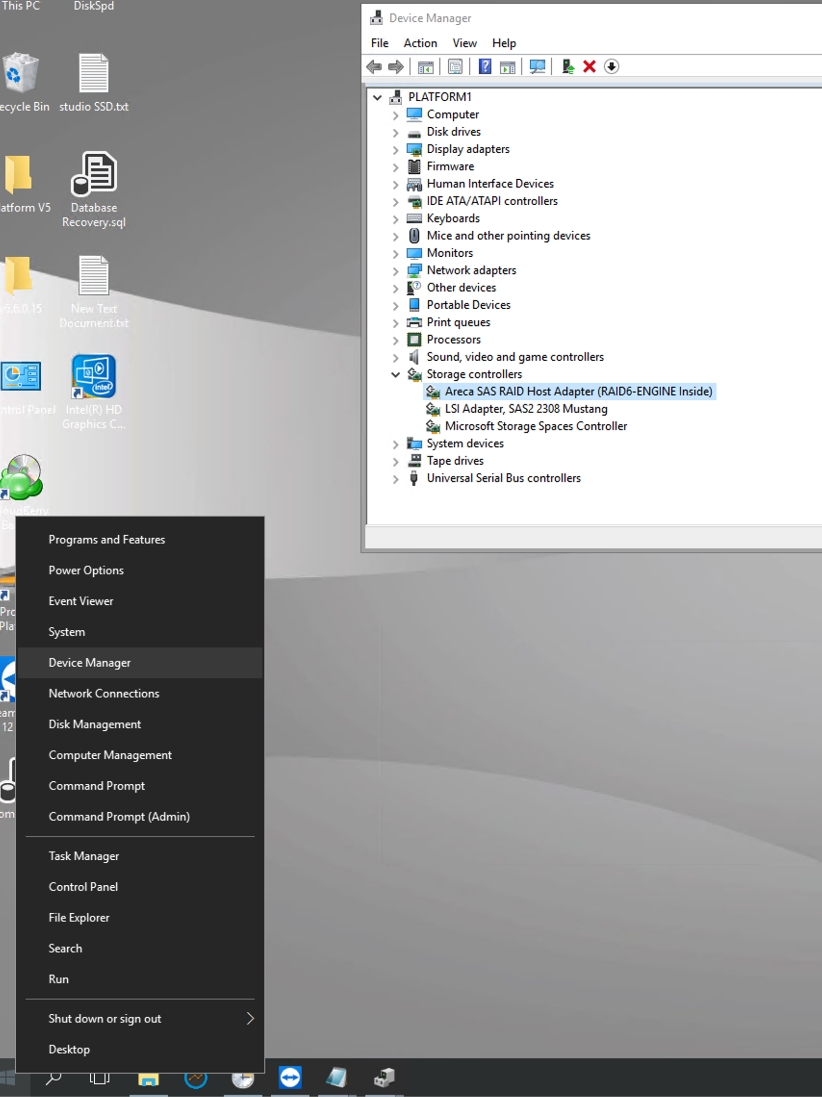 14. Right-click on Areca SAS-RAID Host Adapter-->Update Driver Software-->Browse my computer for driver software.

15. Locate the drivers that were downloaded earlier. To apply updates, server must reboot.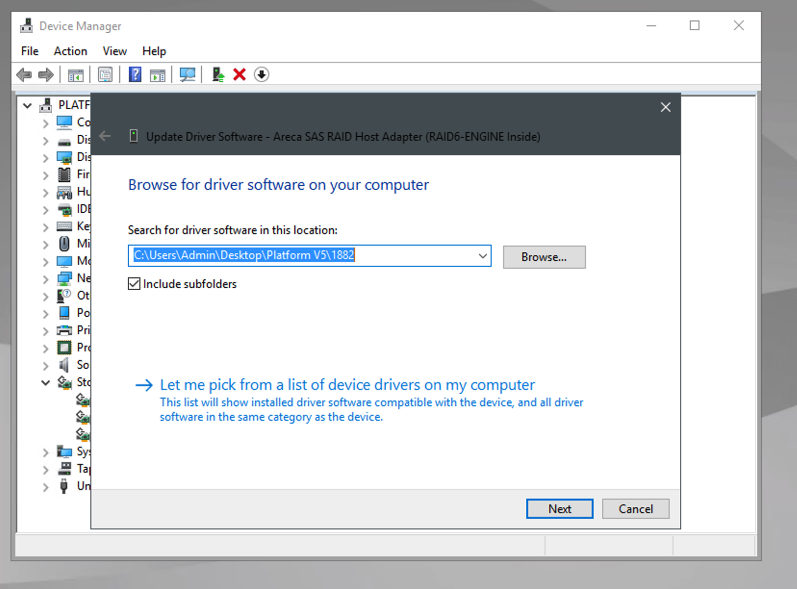 16. After reboot, ensure that the System Configurations and Advanced Configurations are as seen below.
System Configuration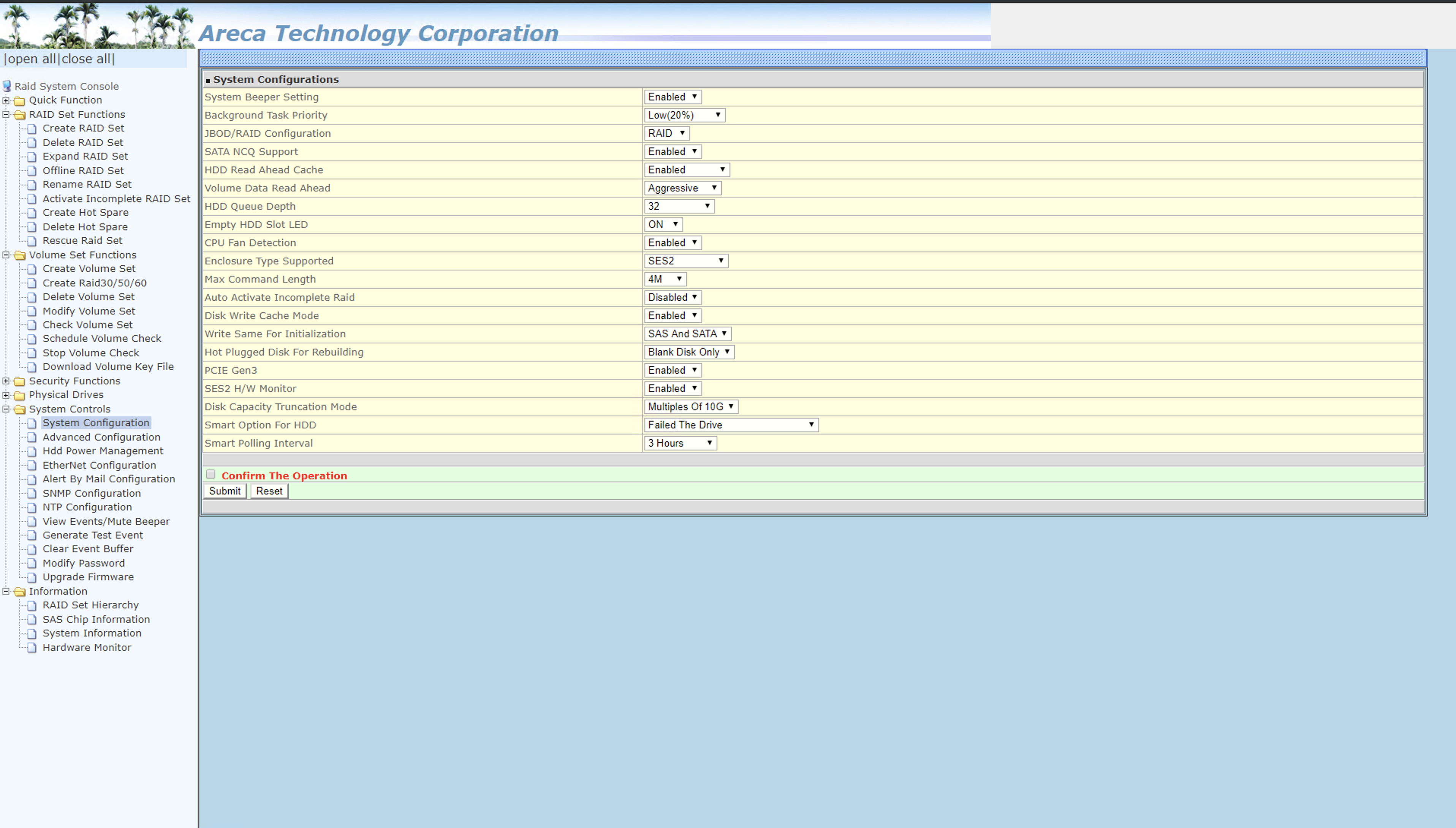 Advanced Configuration