Best Practices/General Use
What is the difference between Delete Forever and Remove from Platform options?
The Delete Forever function will delete the Platform Space and all the data within from the Platform UI and also the Storage. When using this option, there will be a prompt for Proxy deletion.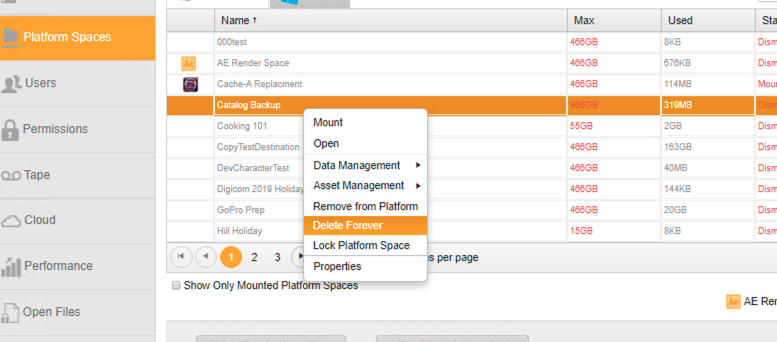 The Remove Platform Space function will only remove the Platform Space from the UI but retain the folder and data on the Storage.