Client Workstations Issues
How to clear the Google Chrome browser cache.
There are 2 known issues that occur 1. Users are not able to log in 2. Search is not able to see items in Tree-View
There will be 3 items that need to be done to view this function.
Open Google Chrome
a.) Go to Settings-->Advanced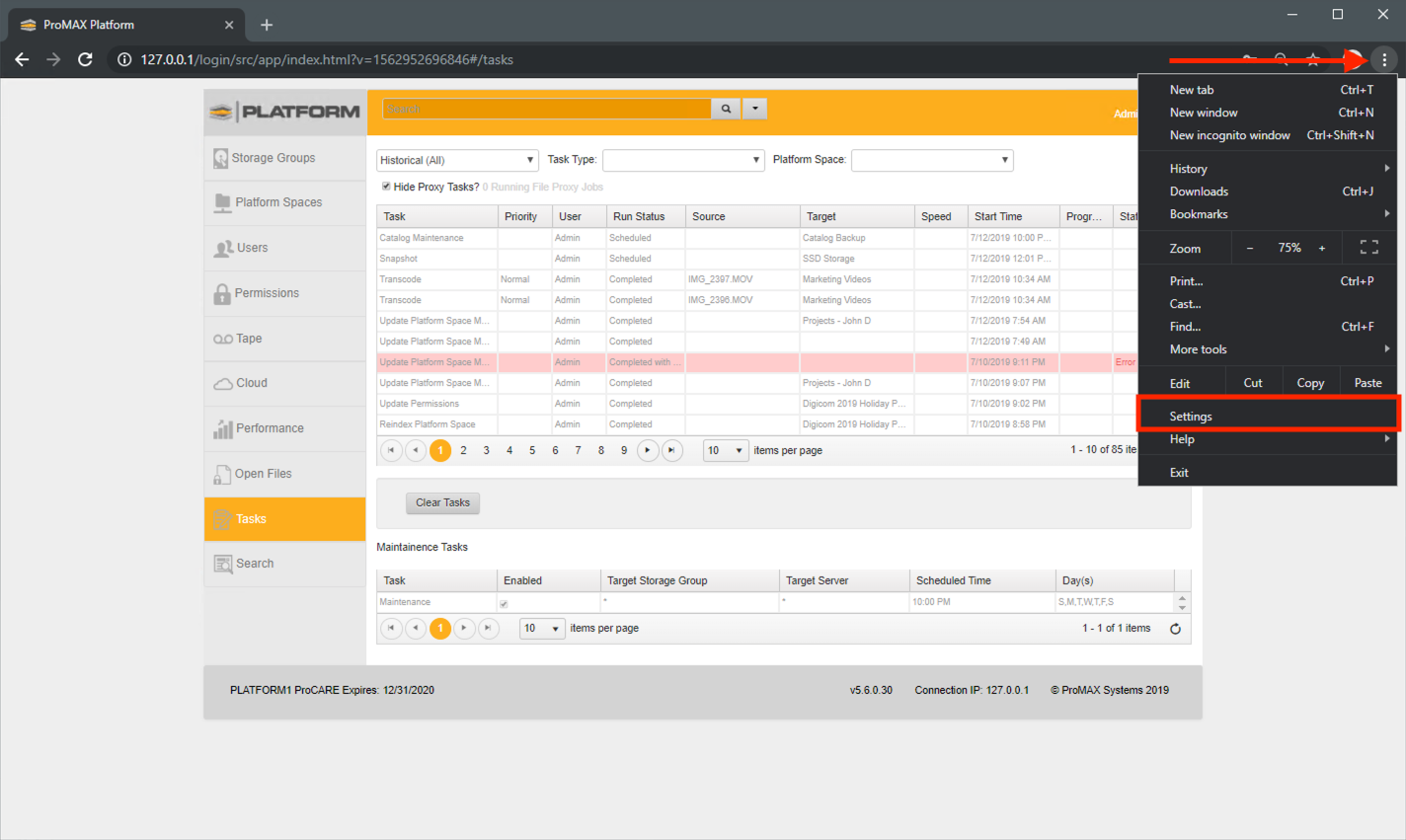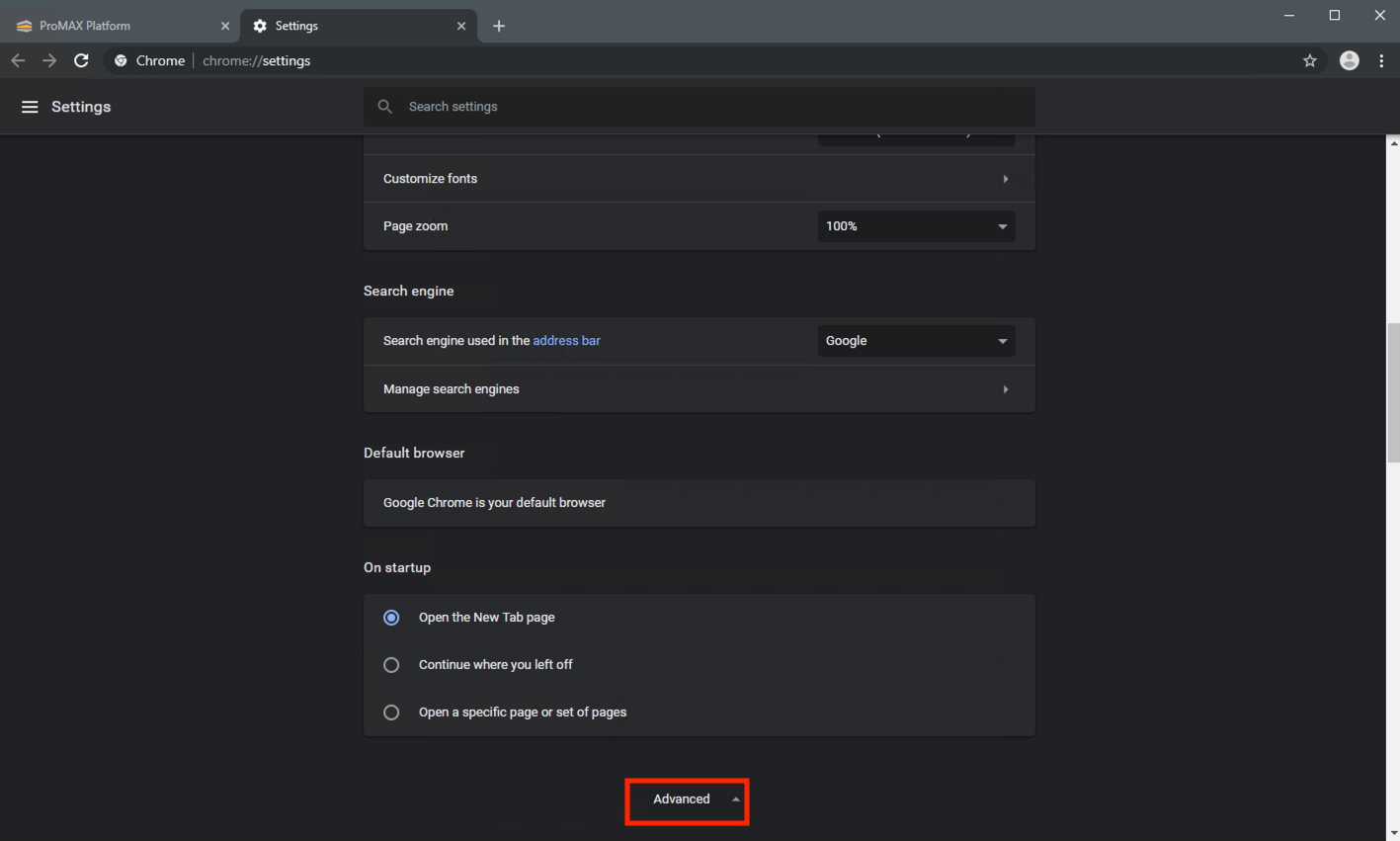 b.) Clear Browsing Data and Clear Data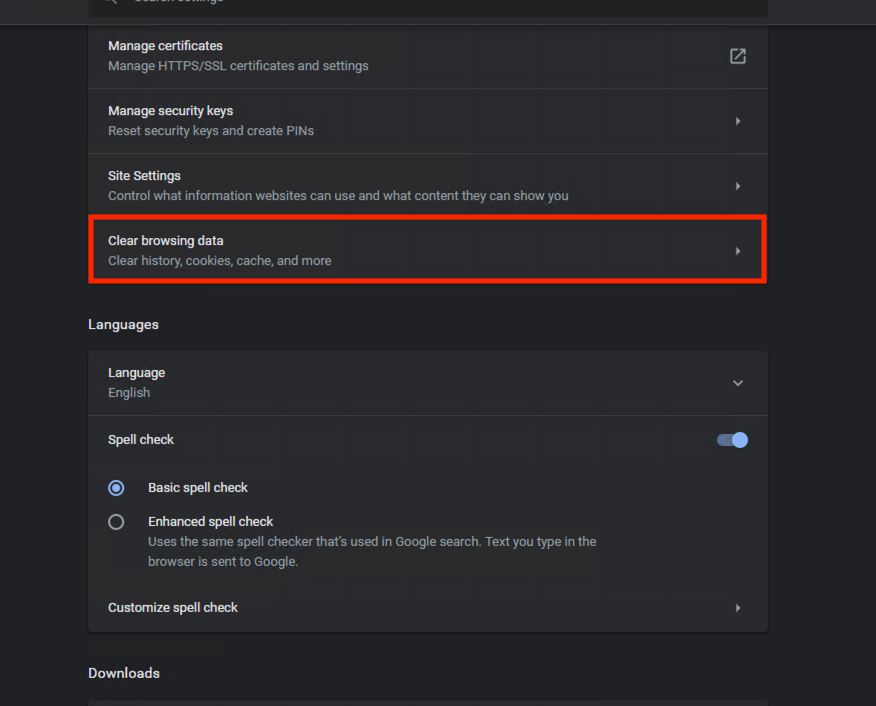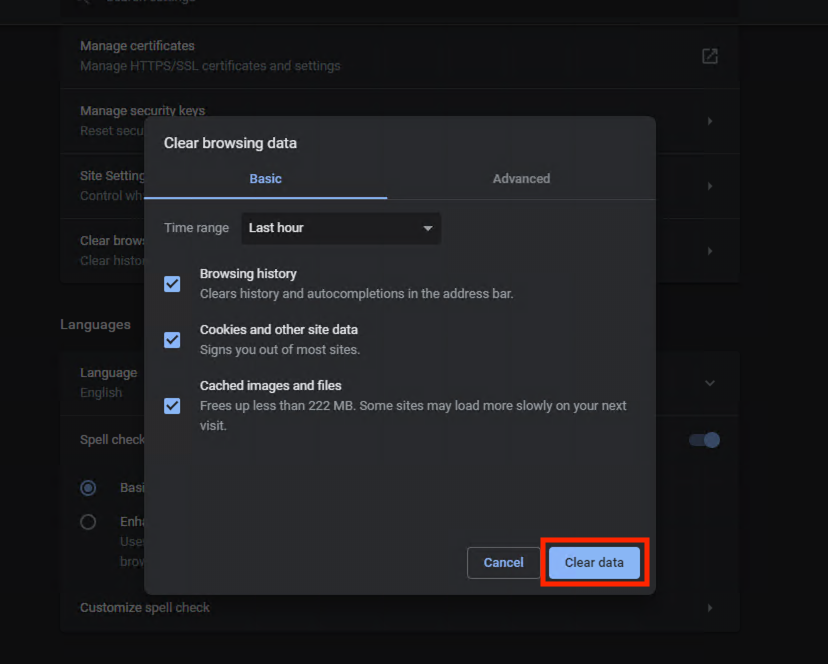 c.) Exit Settings tab and refresh the browser