The Server/MediaHubs run on the ProMAX Platform software suite and requires a client listener program to be installed on all client workstations, if you're having issues installing it, here are a few things to try.
Mac Workstations
On a Mac, you may be stopped from installing the Listener with an error that states "...can't be opened because Apple cannot check it for malicious software."
You can proceed past this screen by doing the following:
Right click on the "Downloads" icon on your dock, select "Open Downloads"

Right click on the PlatformClientMonitorMac.pkg item and select "Open with > Installer (Default)"

The package will open and you will be presented with a message similiar to the original Apple security warning, however it will now contain an option to continue with the installation.
PC Workstations
Depending on your Windows OS version and settings, you might get stopped by microsoft Smartscreen when trying to install the Platform Listener. To continue the installation, choose "More Info".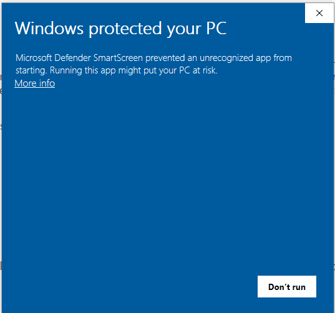 You can then choose "Run Anyway" to install the Platform Listener software on your workstation.