Network and Connectivity Issues
I've reached an HTTP Error 500.19 Internal Server Error. What do I do?
If you've reached a page like this below, essentially it's not able to reach the correct internal URL for the web service. There is an easy fix for this.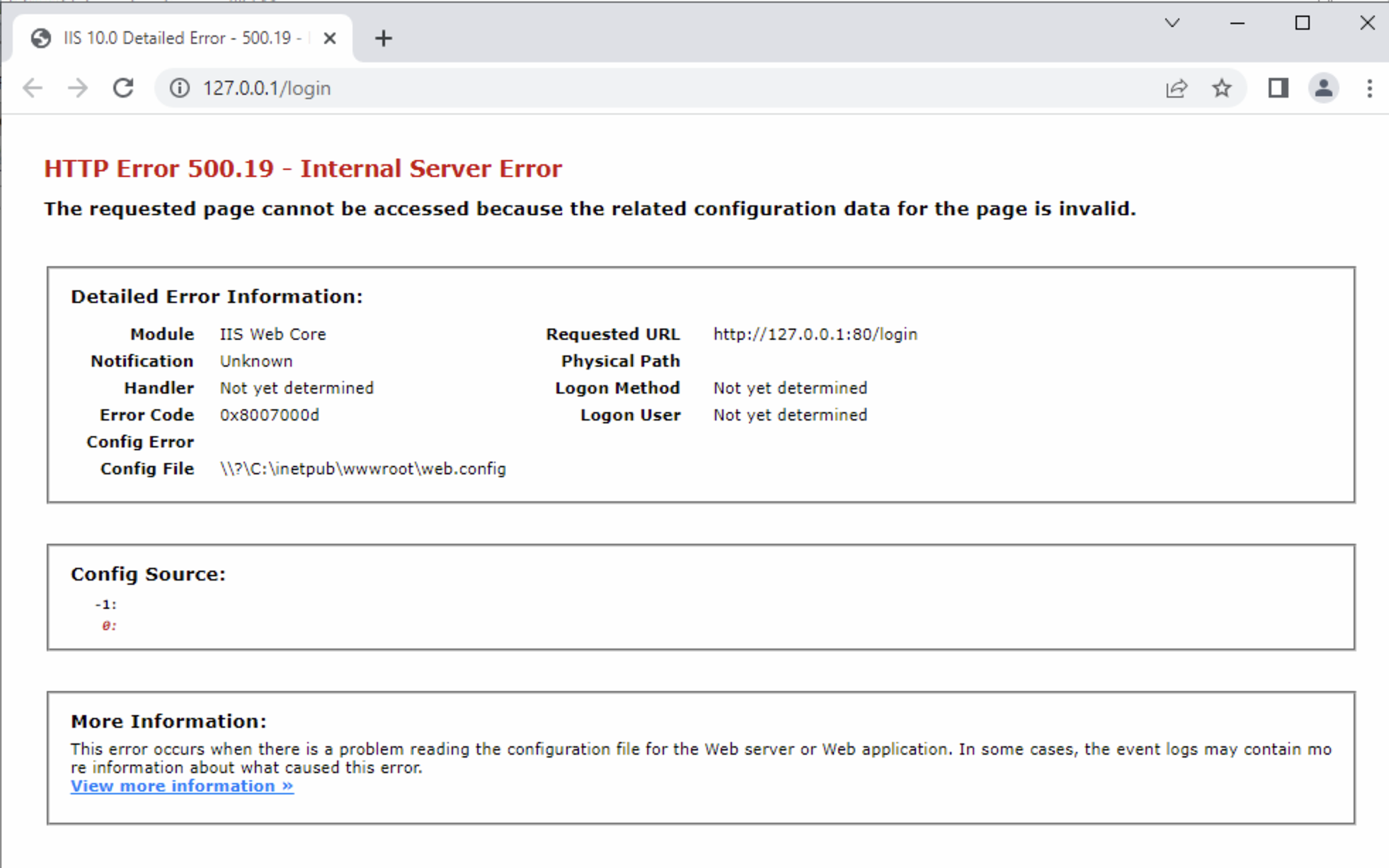 1. Log into the server directly or remote into the Windows side of the OS. If you do not have access to this, you will need to reach out to your internal IT team to do this or to help gain access.
2. Open file explorer (Windows version of Finder) and navigate to "C:\Program Files (x86)\ProMAX\ProMAX Platform Server Installer".
3. Launch and run the rewrite_amd64 file.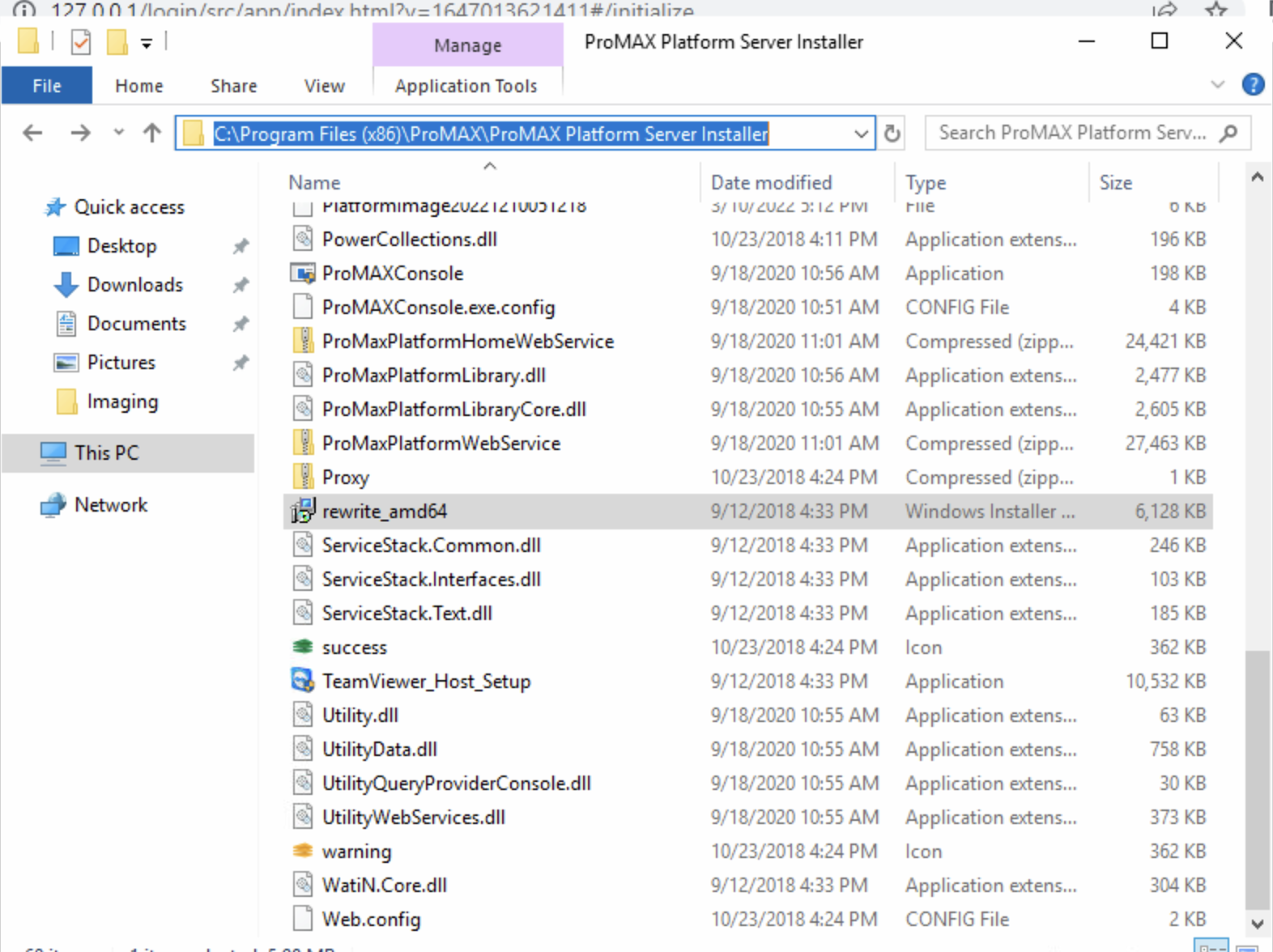 4. Once the program is fully run, the browser should be able to reach Platform again.