Drive and Data Management
How to Perform a Baremetal Backup
This document details the standard process of setting up a Bare Metal Backup of the Operating System on a Platform Server.
Configuring a Local Scheduled Backup
This procedure assumes you first login to the Platform System as the system administrator. Usually this username is Admin. If you are connected to a company's existing Active Directory, the administrator user can be something else.
Open Windows Server Backup and Right Click Local Backup

Click Next and select "Custom"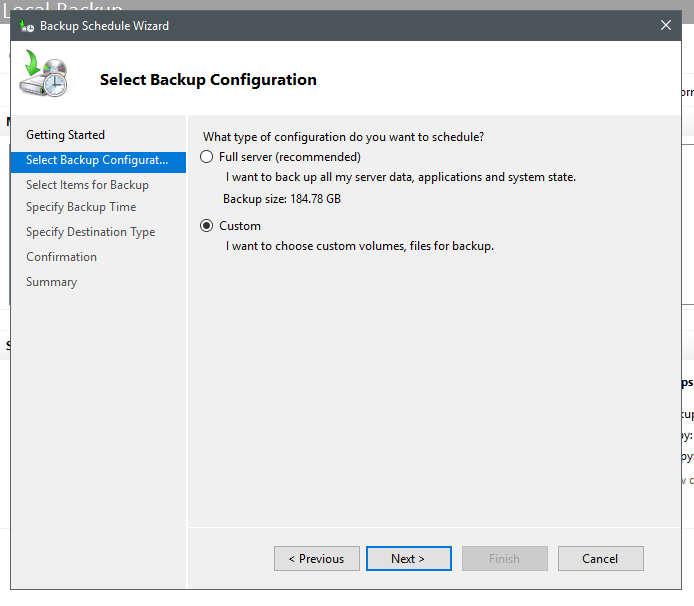 3. Select Add Items and choose Bare Metal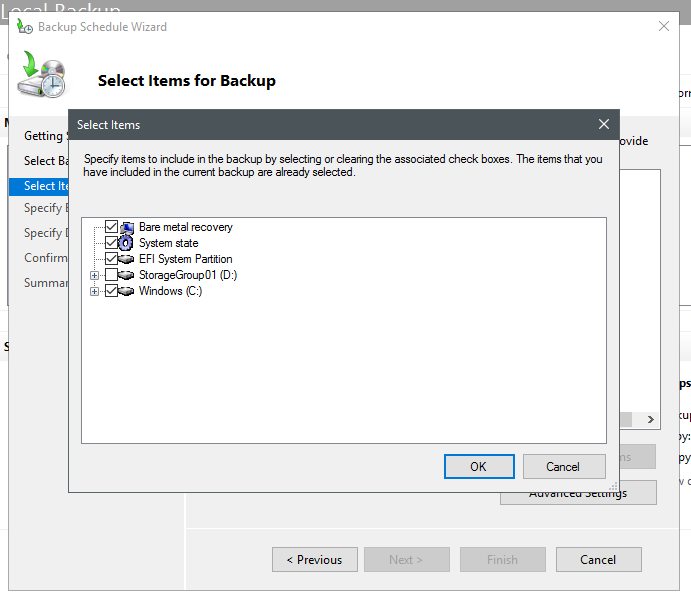 4. Click next and select a time that is convenient, click Next and choose "Volume"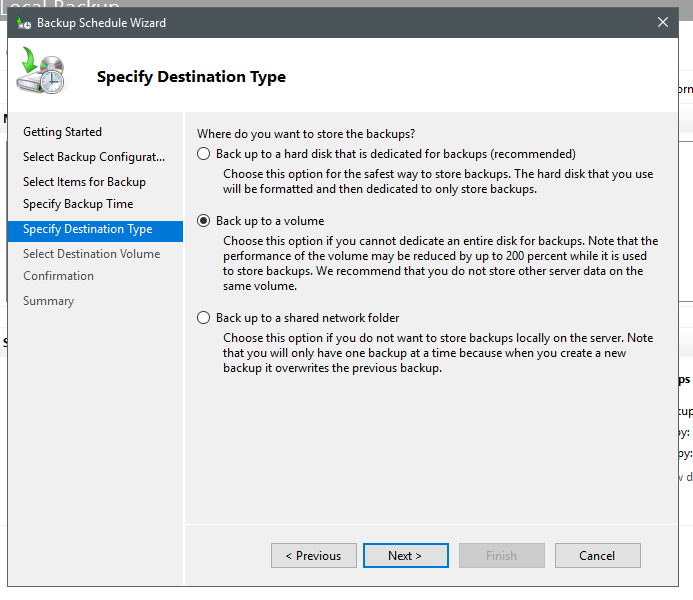 5. Add the StorageGroup as a Destination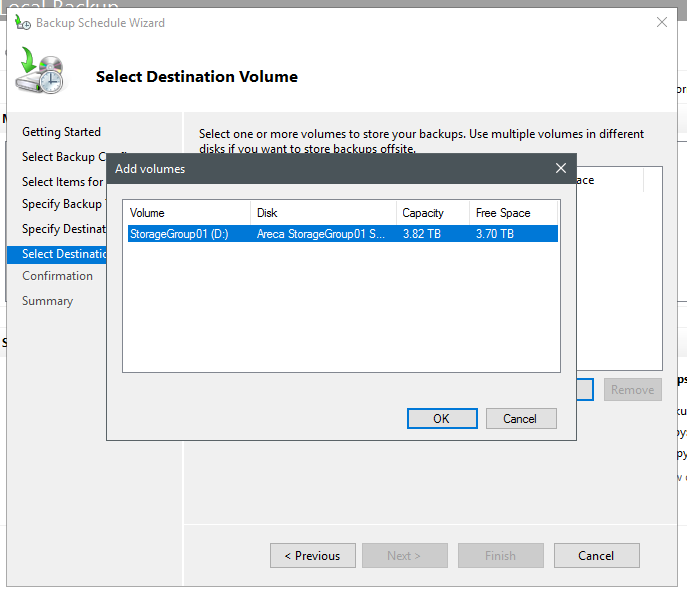 6. Select Finish and confirm the Scheduled Backup.