This article covers newly joining servers and also existing joined servers that exhibit permission issues such as issues authenticating or not able to see/mount volumes even after a permissions update.
**This is only for servers running Window Server Standard. Essentials Editions will not work and a new Standard License must be purchased to have AD joining capability.
**** This is not something that Promax can do remotely. A person with admin privileges to the AD controller will need to perform this. This same person will need to create a Promax specific admin account to maintain the server. We recommend something like PROMAXSVC or something similar with a unique password.
Joining a domain
1. Ensure that the server is connected to the network and has communication with your active directory.
If there are disconnects or if there are any interference of a connection, you may need to consult your network administrator/system administrators on your network configurations.
2. Log into the server.
UN: administrator
PW: Promax123
3. Right-Click on the start menu button. (Server 2012 is hidden so you will need to drag the mouse all the way to the bottom left-hand corner to appear). Click on System.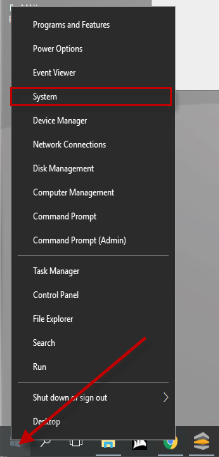 4. Click on Advanced System Settings and then go to Computer Name.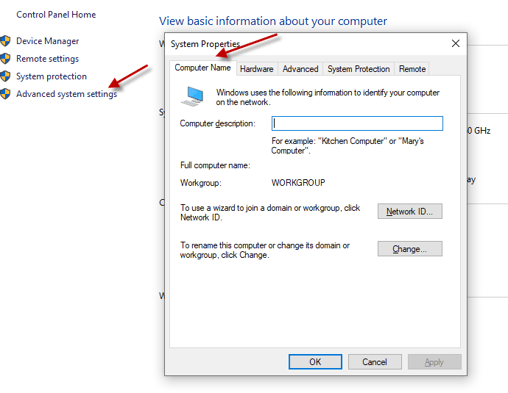 5. Click on Change.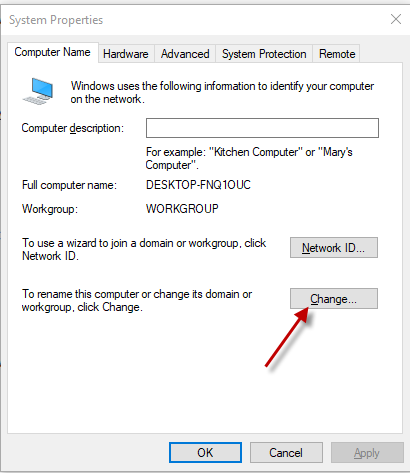 6. Change the domain to the domain name that exists on your network and click ok.
This will prompt for a reboot. A reboot is required.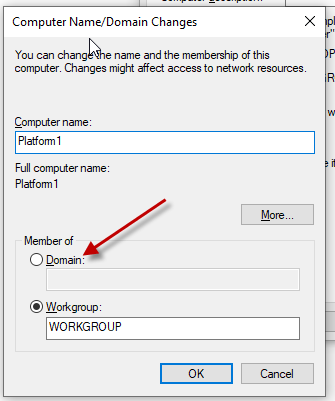 If you are troubleshooting and already joined to a domain, you will want to join it as WORKGROUP under workgroup like the screenshot above and reboot. Then repeat this guide to join the domain.
Before disjoining the domain, ensure that that the local administrator account is enabled in the Computer Management section.
7. Once rebooted, use the PROMAXSVC account to log in.