Configuring/Installing New Systems
How do I install Teamviewer?
Teamviewer is software used by Promax when troubleshooting or installing Platform software.
Teamviewer Installation
**We can now use version 15 and Host
1. Log into the server's Window OS directly or via Remote Desktop.
2. Download and Install Teamviewer.
3. Unattended access Setup (prompts after installation)
a.) Click Next.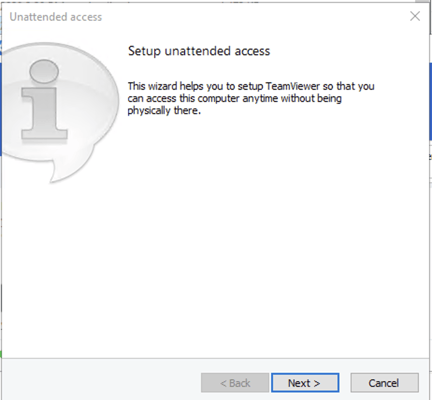 b.) Set password to be 'promax' or a password for ProMax to be able to connect to.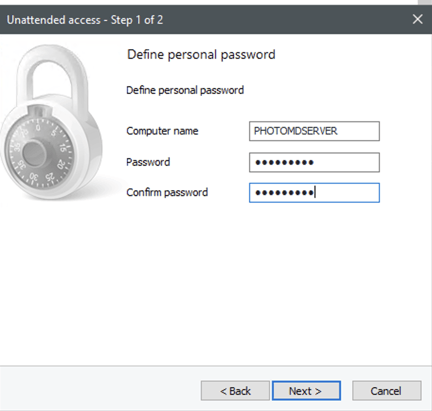 c.) Select "I don't want to create a Teamviewer account now"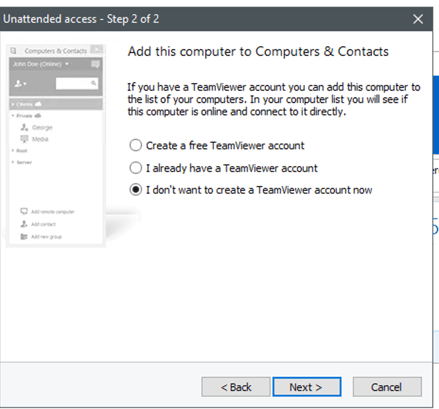 d.) Once the Teamviewer Application opens, right-click and Deactivate random password.