Setting up and Managing Client Workstations
How do I install Avid Collaboration and why?
Avid Collaboration is a plug-in that works with the Listener to utilize Avid Spaces so Binlocking can function. Avid Spaces use CIFS vs. typical SMB mounts.
Note that if you have an Avid ISIS, you cannot use AVID ISIS and Avid Collaboration at the same time. Which ever program/plugin is installed last will be the one that will work as the files within will overwrite one another.
If you are already logged into Platform:
1. Click on the dropdown where you would normally log out.
2. Select Downloads.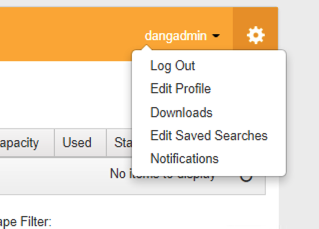 3. Select the Download version for your Workstation.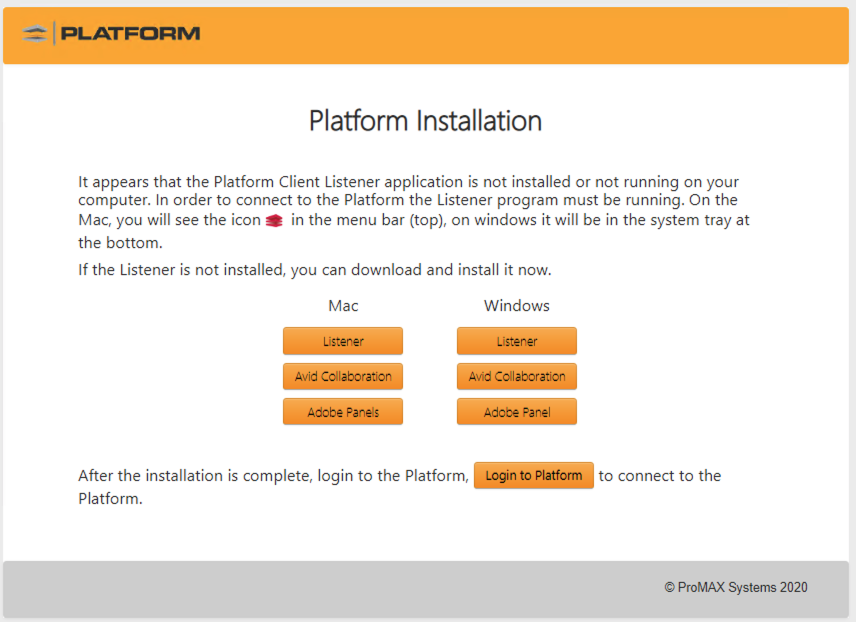 4. Follow through with the installation.
5. Relaunch Listener
Alternate Installation Method:
1. Turn off the Listener.
2. Try to access Platform as it will prompt for download.
3. Download Avid Collaboration and install on the system you are using.
4. Relaunch the Listener and log back into the Platform Interface.