Configuring/Installing New Systems
How do I enable Jumbo Frames on a server?
1. Log into the server
2. Open the Device Manager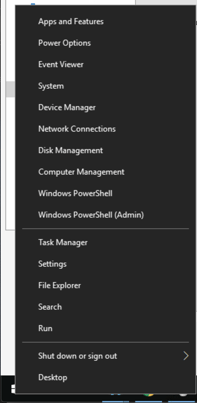 3. Locate the 10GbE port/teamed nic that you wish to enable Jumbo Frames. Right-click and go to Properties.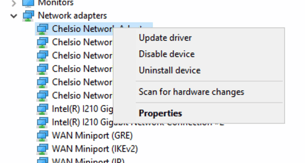 4. Go to the Advanced tab and Set all RX and TX items to maximum values.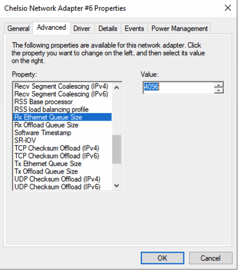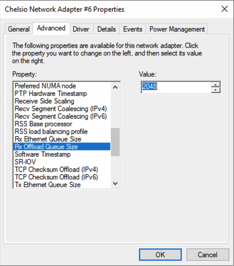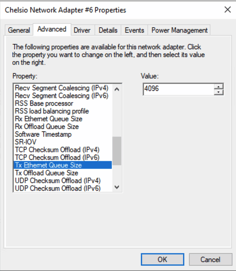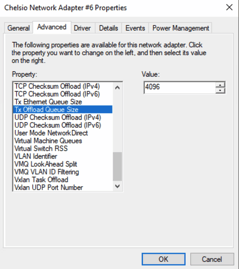 5. Set Jumbo Packets to 9014 Bytes.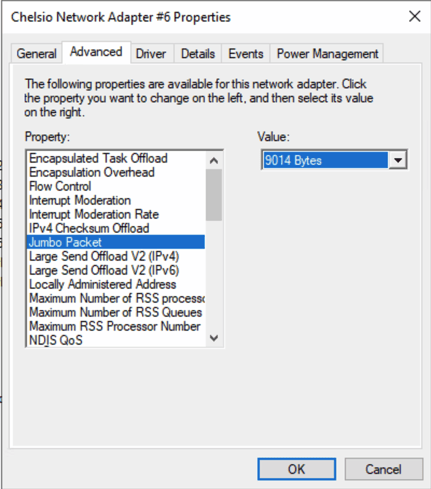 6. Go to Power Management and clear all settings below and press OK.