How do I select the Storage Group for a synced Project Space?
Before starting a sync, specify which Storage Group the files will be saved in, as this cannot be easily changed after the sync has begun.
To change the default Storage Group for a Project Space sync, navigate to "Settings -> Sync" before the sync is initiated or accepted.
This setting must be adjusted before the sync begins.
Once changed, all future syncs for this project will be saved to the selected Storage Group. Remember to make the change before accepting or sending the sync.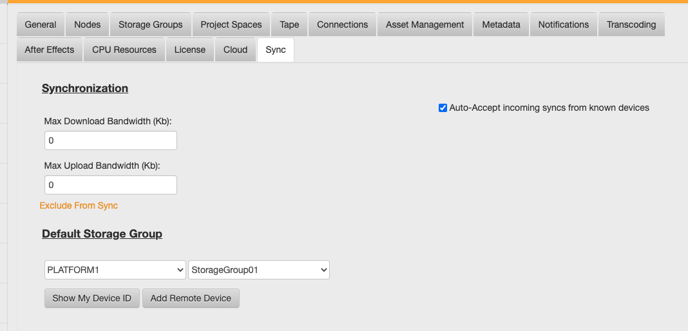 If the sync folder later needs to be moved or stopped,