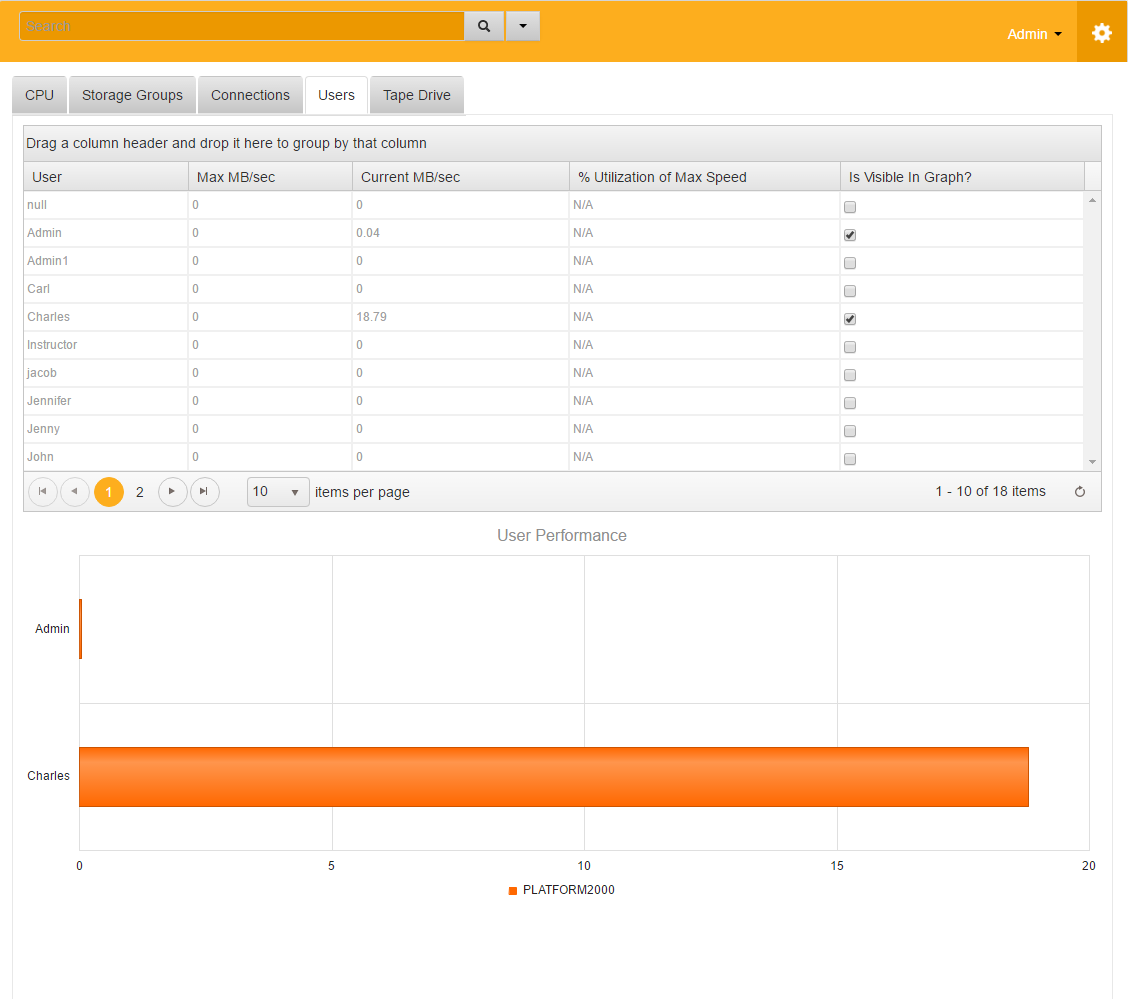 The Users Performance tab allows the administrator to see network resources being used by individual users connected to the system. The Users grid has the following columns:
User – The user name that is used to login to the Platform.
MAX MB/sec – If the administrator has placed a throttling restriction on the user, it will show up in this column. Bandwidth throttling for users is set up in the Users Screen.
Current MB/sec – This is the total Megabytes per second that the user is using from the Platform during the last sample size.
% Utilization of Max Speed – Presented as a guideline to understand relative bandwidth, the % utilization shows the % utilization of each User compared to the total bandwidth available for that user. Because of the design of Platform's IP tuning, the utilization percentage can go over 100%.
Is Visible in Graph? – The graphic below the grid only shows users that have been selected in the grid to display. This checkbox is a toggle. If selected, the specified user will show in the graph. If de-selected the user will no longer show in the graph.
By default, the Users performance tab will refresh information once per second which is also referred to here as the sample size. This is defined in the system configuration screens under Performance Refresh Rate.