A storage group is best defined as a physical volume of disk storage attached to a Platform Server node. This volume can include RAID volumes, fixed drive systems, removable drive systems and even USB RAM sticks connected to a USB port on a Platform node.
Storage Groups can be further defined by both the interface connection and the File System of the storage.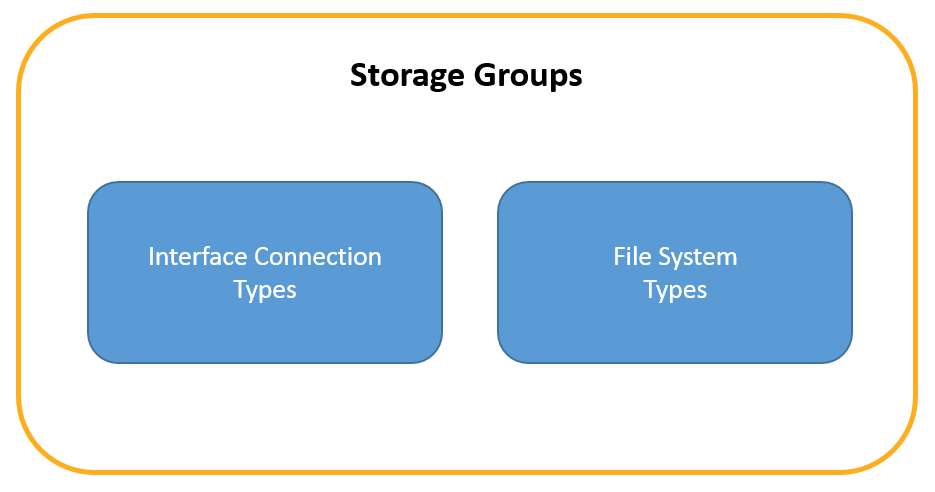 Depending on the model of Platform System, physical disk volumes may be connected to a Platform node many different ways. Examples include:
Platform RAID System (disks connected to RAID Controller) both in the main node and to an external expansion chassis through a SAS connection.
Thunderbolt Drive system (Both RAID and single disk).
Fibre Channel connected storage thru an HBA in the Platform Node.
Firewire 800 (IEEE 1394b) drive system.
Firewire 400 (IEEE 1394a) drive system.
eSata drive system.
USB 2.0 drive system.
USB 3.0 drive system.