ProMAX Platform's storage architecture was designed for the ultimate flexibility, speed and scalability. To support these goals, the storage system allows for adding raw storage capacity, or storage groups, into specific Platform Nodes.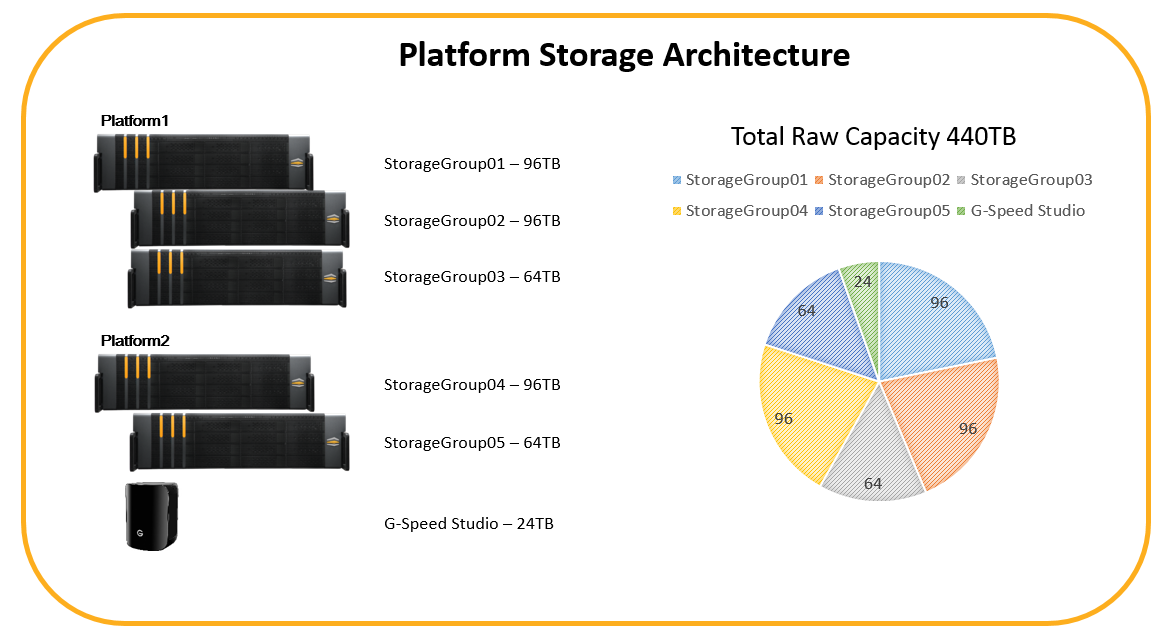 Figure 6 Platform Storage Architecture
Because of Platform's multi-node architecture design, raw storage capacity can continue to grow as users add new storage units to existing nodes or new nodes to the network fabric. In the example above, there are a total of six separate storage units added to the Platform network, totaling 440 terabytes of raw data.
As also referenced above, most Platform Systems allow the connection of 3rd party storage such as G-Technology Thunderbolt RAID system. This ability to add other storage provides the ability to utilize existing storage into the Platform infrastructure.
Within the Platform Interface, all Storage Groups across all Platform nodes can be accessed and managed. See Storage Groups for detailed information.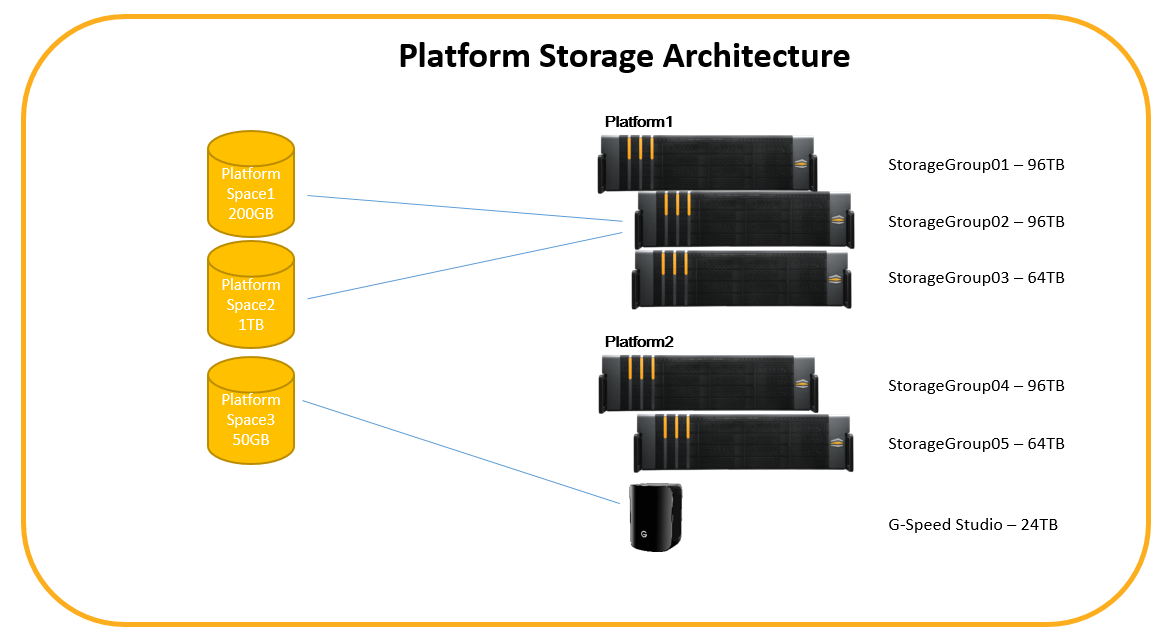 Figure 7 Platform Storage Architecture - Platform Spaces
Secondary to raw Storage Groups, Platform organizes accessible volumes in a concept called a Platform Space. Typically used as "Project Spaces" or buckets of related information, these volumes are carved out of an existing storage group and allow the administrator to grow, shrink and set proprieties on the spaces that perform key functions for the creative user.
Platform Spaces allow administrators significant flexibility to move logical sets of data between RAID sets (Storage Groups) and across nodes.