Be sure to shut down the unit and unplug all cables when power is off.
Hold the power button for 30 seconds to drain power supply.
In order to remove the lid, there are (6) screws.

1 on top
1 on the back
2 on each side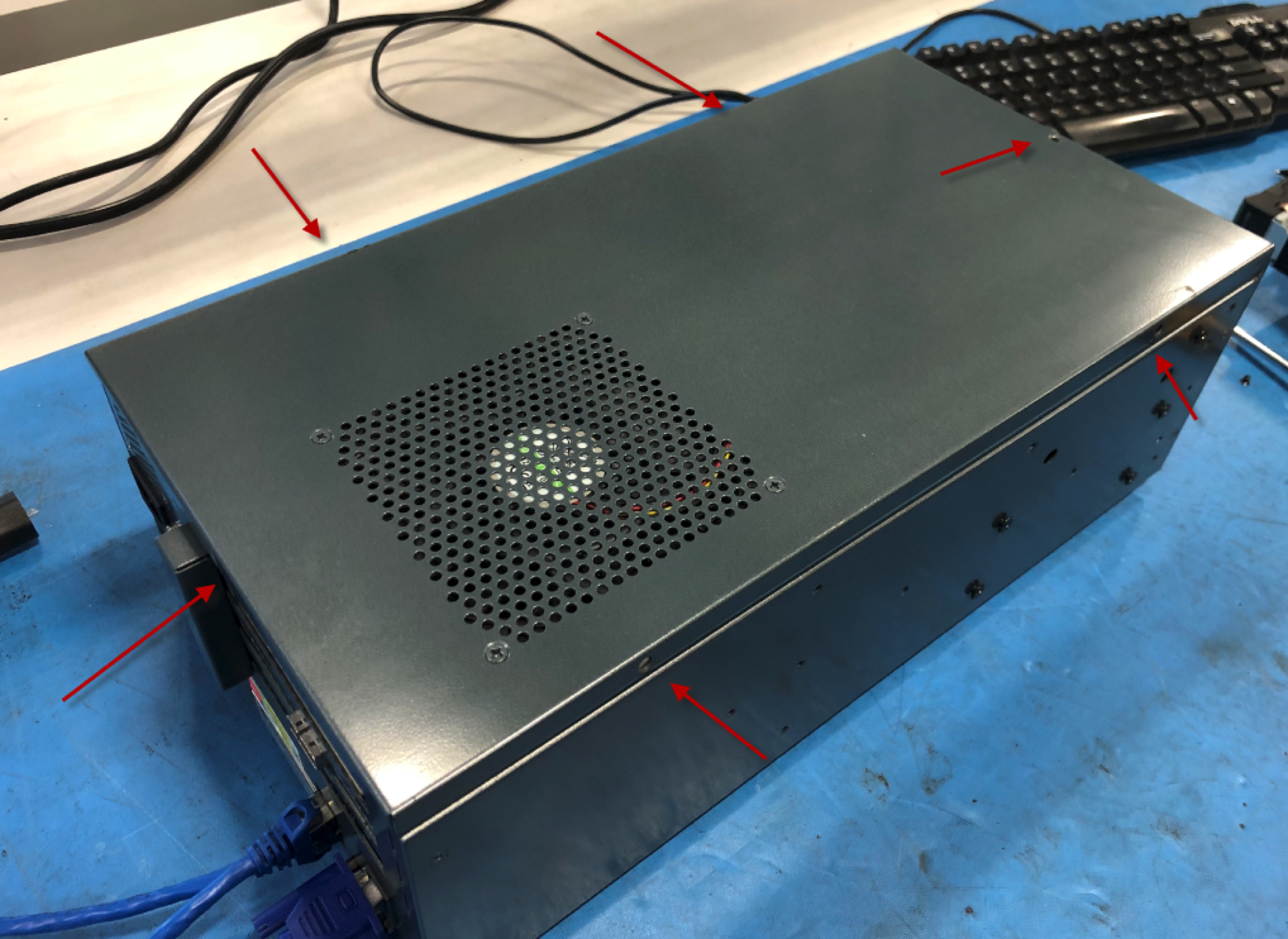 4. Place lid safely to the side. Remove cable for fan if there is risk of tension on the cable. If disconnected, remember to reconnect in the end.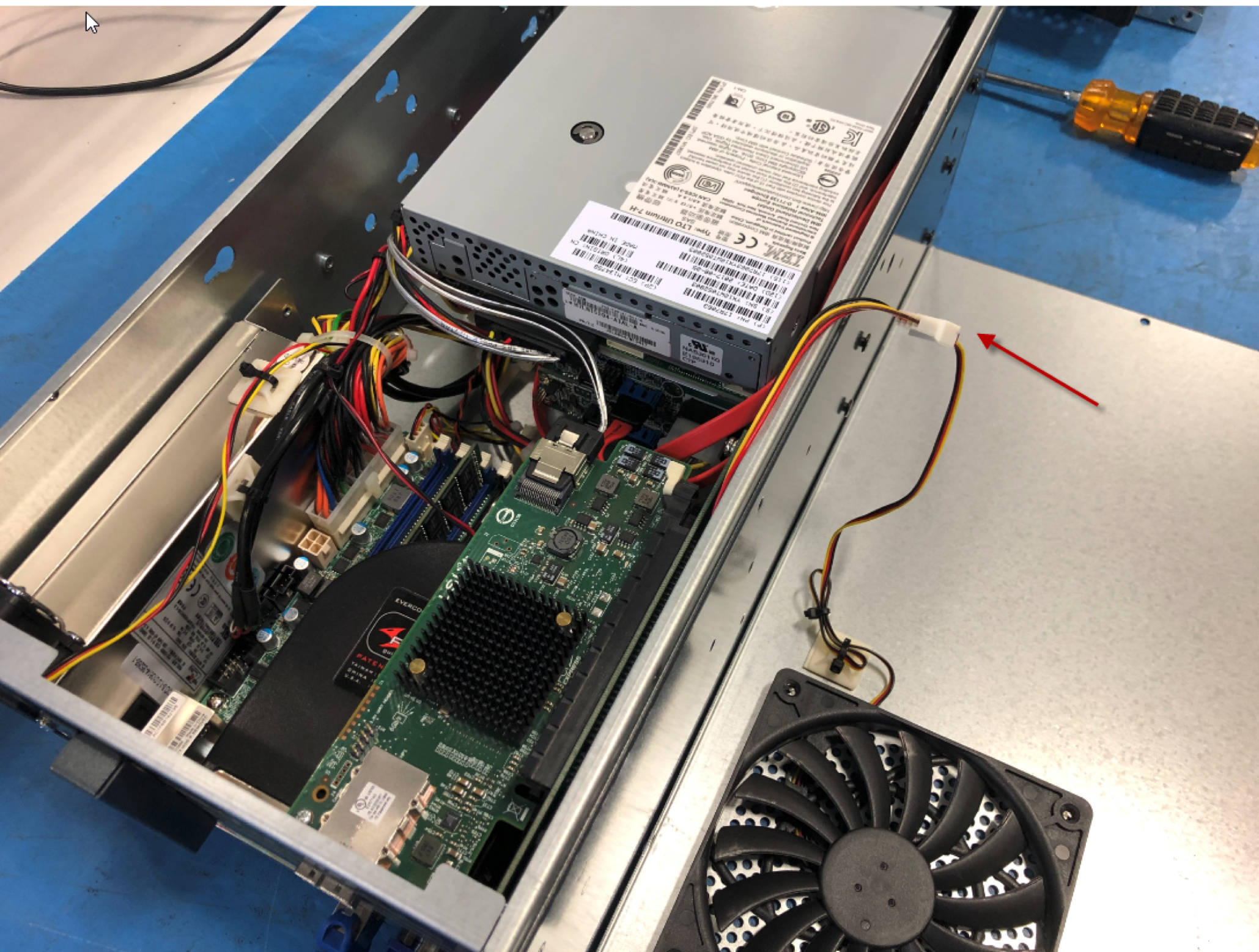 5. Remove the cable in the back of the drive and the (4) screws on each side of the drive. There are holes in the chassis that guide directly to the screws. Once those are removed, the drive should be free to slide out.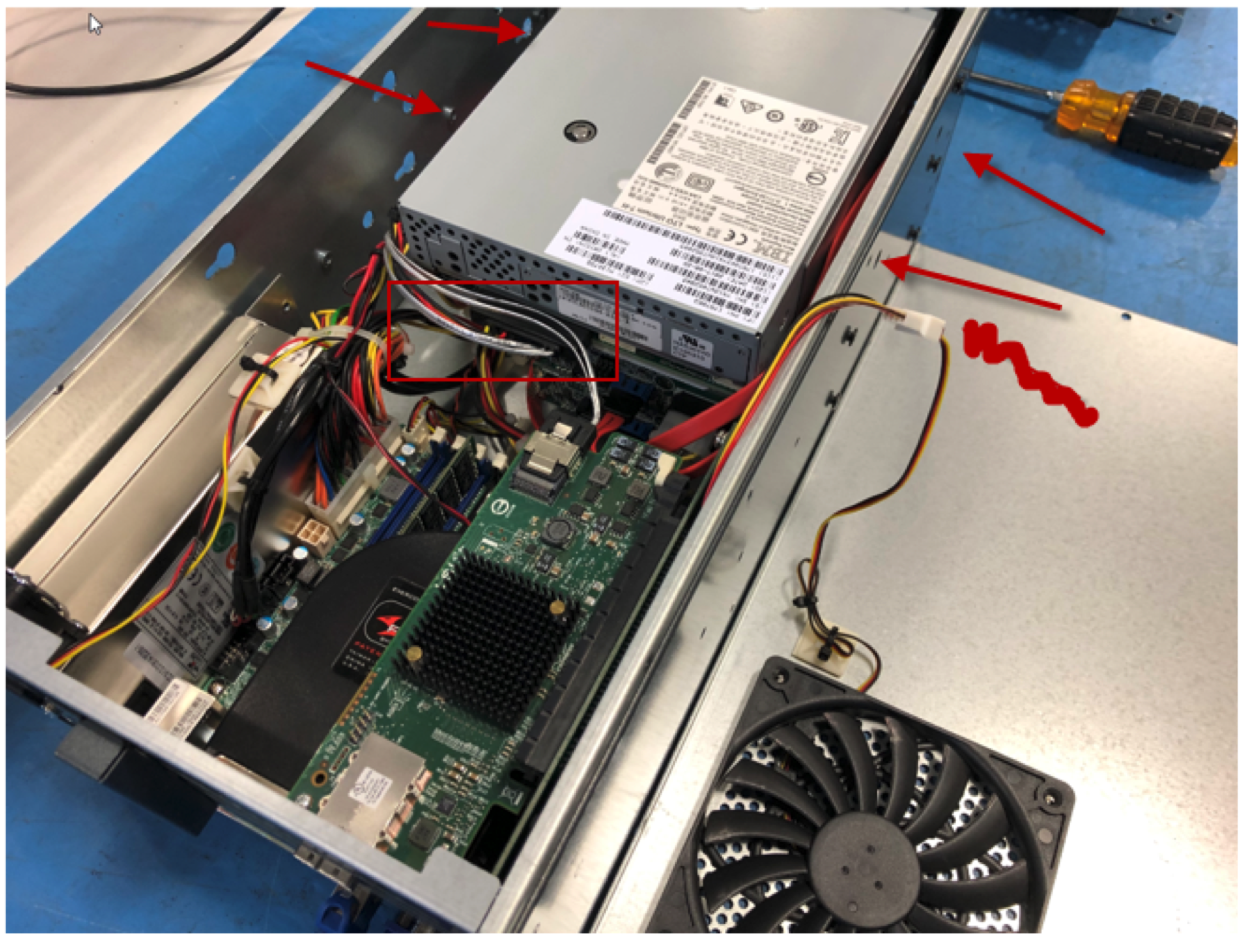 6. Follow instructions in reverse to reassemble unit.