The Platform architecture design allows for maximum scaling of workflow nodes so that users have access to all resources in the Platform ecosystem. In the example below, users are connected to a dedicated switch and there are 2 Platform nodes also connected to the switch. Each Node has 96TB of raw storage in the primary node chassis and also two (2) 96TB expansion units per node. Users on this Platform system will have access to all storage and CPU resources using the one simple browser interface.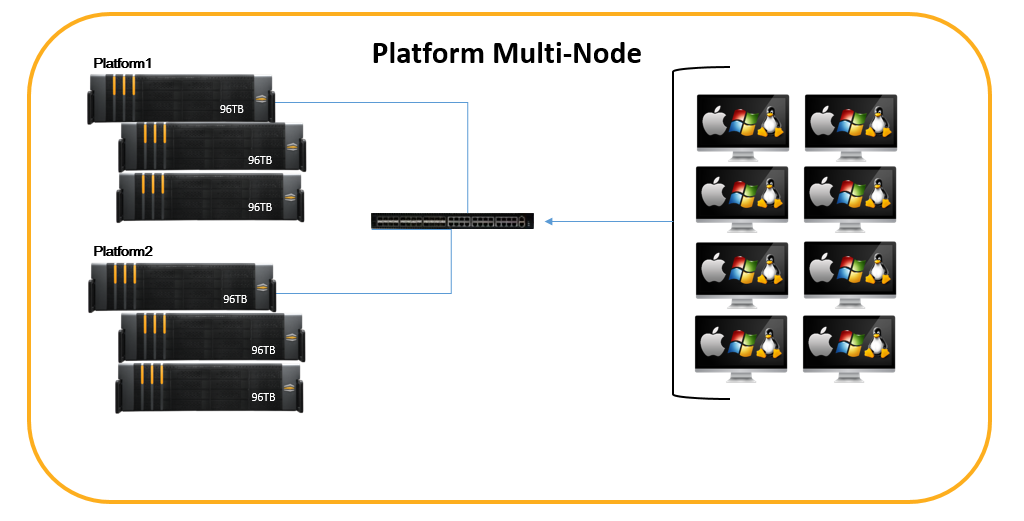 Figure 4 Multi-Node Architecture
Platform can further connect new nodes into the architecture as user requirements continue to grow. It is notable that the secondary nodes can require a different version of the Microsoft Windows Server® Operating System then the model shipped with the primary node.
Each workstation connecting to the Platform system will login to the system (see Logging into Platform below) using a browser. However, to accomplish this, the workstation must have a program installed on the workstation to communicate with Platform Services. Below is a diagram of the communication architecture.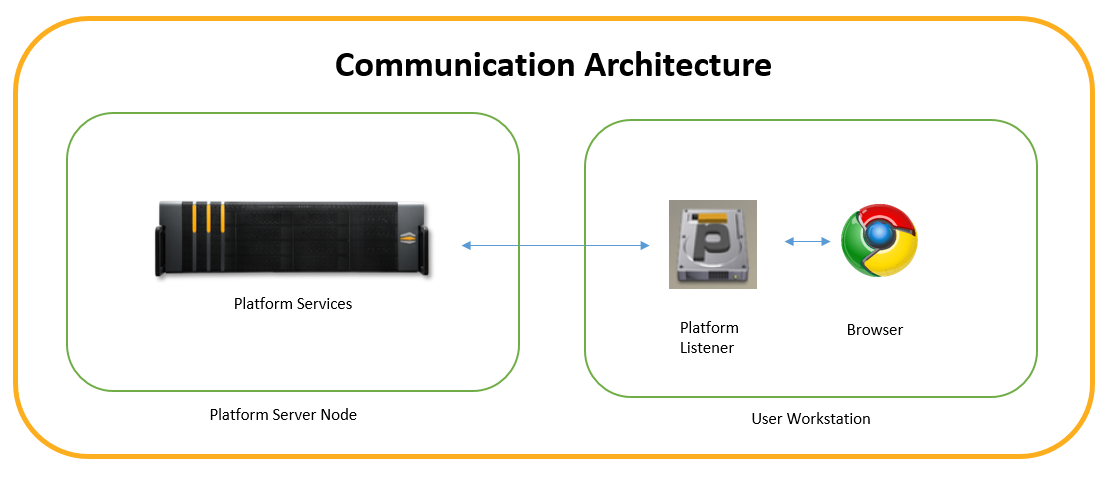 Figure 5 Communication Architecture
The user workstation browser communicates to the Platform Services through a program called the Platform Listener. This program shows up on the workstation in the respective system icon bar as a Platform Icon. This icon, however, will be colored Red or Green depending on if the workstation is connected and authenticated to the Platform home node system.
Conversely, if the Listener program is not installed or is not running on the client computer, that computer will not be able to login to the Platform User Interface and will not have access to all of the features and capabilities referenced in this document.