Notifications
Platform provides convenient method to alert users upon the execution of certain events. These events are defined in the system configuration screen under the Notification Tab.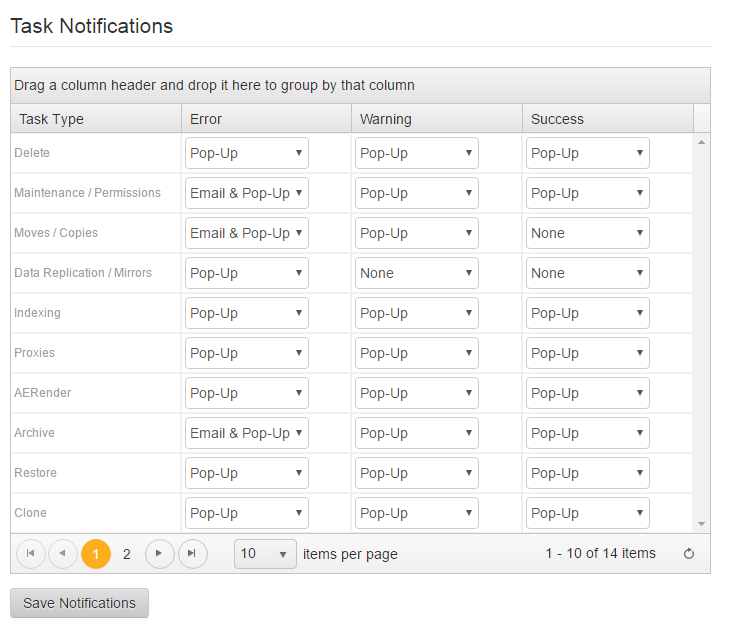 Notification Task Categories are listed below: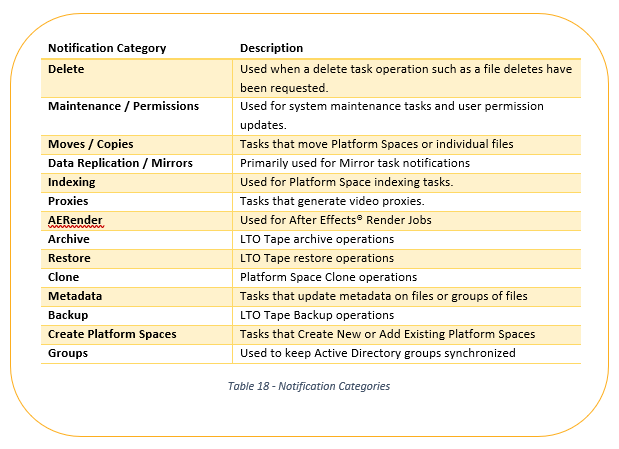 Notifications can occur two different ways and are configured in the System Configuration Settings under the Notifications tab.
These notifications alert the operator thru the Client Listener on the client workstation. The notifications will appear in a 'Pop-up' window and display for 1-2 seconds before they automatically disappear.
Windows – Notifications for windows commands pop up from the system tray.

Mac - Notifications for Mac show in the menu bar at the top right hand side of the screen.