Platform's MAM (Media Asset Management) System or Asset Management System is built into every Platform System and provides significant value to media managers and creative users. Some of the features include: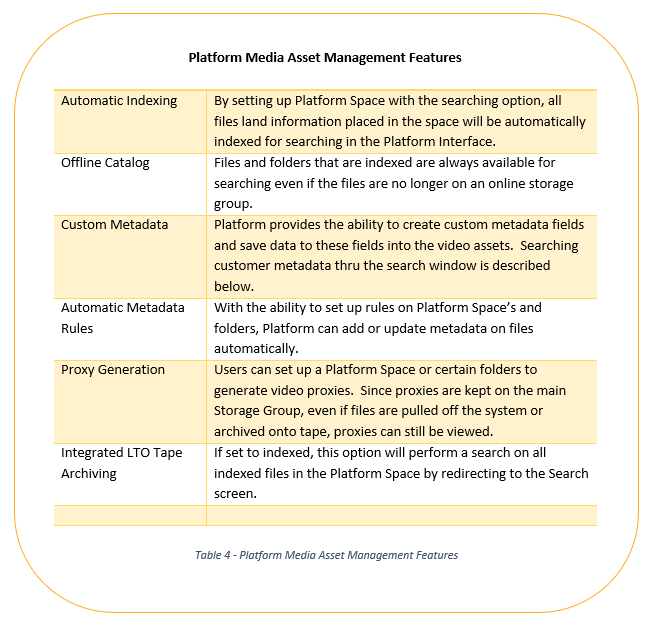 Table 4 - Platform Media Asset Management Features
One Integrated Catalog
Underpinning the entire asset management system is the Integrated Catalog. This key database is maintained by the Platform System to provide fast and accurate search results to the Platform Interface regardless of the Storage Group or Platform Node the file is located on. The database is housed on the Platform Core Home Server and each Platform Node communicates to the home server to make updates to the catalog.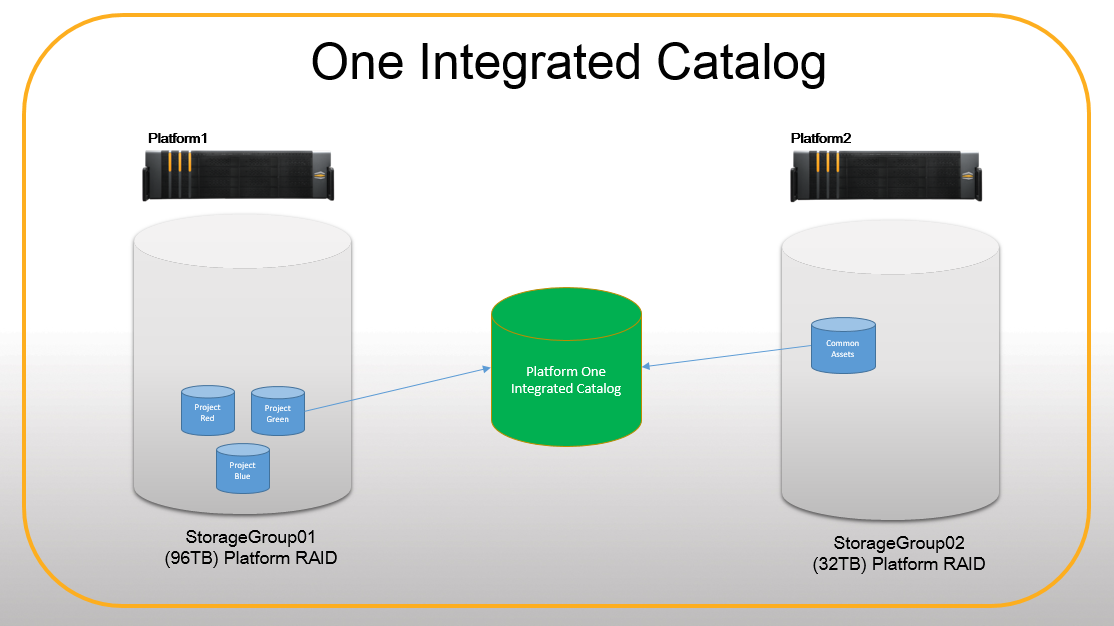 Figure 19 - One Integrated Catalog
In the diagram above, the example lists two native Platform Storage Groups with Platform Spaces on each. As users add or update content on Platform Space's that are indexed, the system will automatically add those files to the search catalog. Although the storage groups depicted above are native Platform Storage Groups, they could also be attached 3rd party drives. This allows users to temporarily connect drives to the Platform, index them and then be able to search the contents even if the drive is offline.
The Platform System determines what files or folders to index, from the configuration options in the Asset Management configuration screen. This screen provides a default list of file suffixes that will be indexed. The administrator also has the option to index or not to index folders. Every file or folder that is indexed into the integrated catalog can be queried on using the search system defined below.